The new TCH Women's Pavilion opened just as I was having my 3rd child. I always said, if I have more kids, it's going to be at the new pavilion.
I desperately wanted to deliver at the new hospital. I asked for OBGYN recommendations, I did a lot of researching the hospitals... and then it came time to actually pick an obstetrician for baby #4.
The trouble with delivering at the new pavilion was that I would need to leave the care of my doctor.
I have had 3 babies at Woman's Hospital. For my 1st child, the doctor was technically very good and everything went fine. For the 2nd and 3rd child, I took the recommendation from a good friend.
Not only did she say that Dr. Carlos Ramos was technically very good, but he seemed to care about the mom. When the doctor called to say "Happy Birthday" on her baby's 1st birthday, I switched.
Here's what I've found with Dr. Ramos:
I see my doctor every single visit.
I get quick ultrasounds every single visit (in the office, not in another lab).
I have direct phone and email access to the doctor. If I email him a question, I get an answer!
I make morning appointments. If I arrive early, I get in early.
I have had my doctor at both deliveries... both 5:00am and 9:00pm.
I have had a call on the 1st birthday of each of my kids.
And 7 years after she was born, I still see this picture posted in Dr. Ramos's office.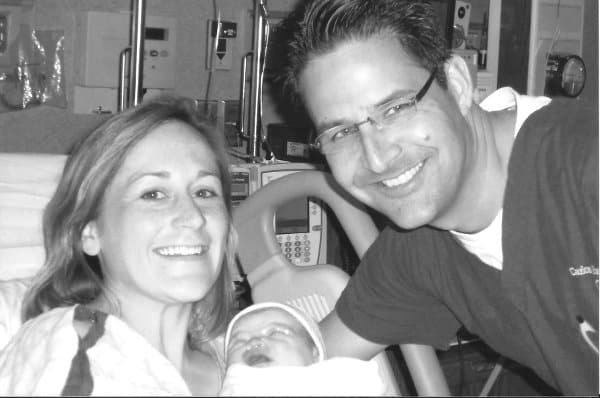 So when it came time for baby #4, I really wanted to try the new hospital... but when it came down to it, I was not willing to give up the care of Dr. Ramos.
I got a great recommendation 8 years ago... and if you want my recommendation for a doctor, learn about Dr. Ramos HERE. His office is at Obstetrical & Gynecological Associates, next to The Woman's Hospital of Texas, in the Medical Center. I've since heard from other moms that make this same recommendation!