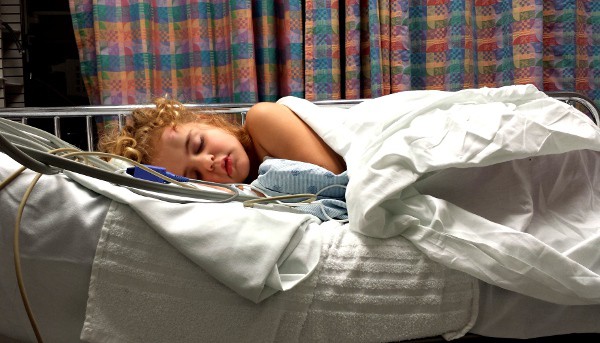 A month ago my daughter tumbled right into a concrete park bench. It seemed minor at first, but quickly turned serious when she had a big bump on her forehead, couldn't stay awake and was vomiting. Jump forward 5 hours and everything was okay, but at that moment, I didn't really know what to do.
Fortunately I did know from playing competitive sports that a head injury plus loss of consciousness plus vomiting meant to get to a doctor right away. It was a Sunday afternoon so we called our doctor's answering service on the way to Urgent Care for Kids. Within 30 seconds of walking in there, they told us to get to Texas Children's for a CT Scan.
At Texas Children's we were calmly rushed to see a team of doctors and get a CT Scan. Five hours later we walked out with a bad concussion, but to my great relief, without internal bleeding or fractures.
I then began asking Houston parents for advice on where to go for a weekend injury, or serious emergency, when the pediatrician is not available. (If you are looking for Houston Pediatricians, go HERE.)
It looks like Houston has lots of spots that specialize in emergency care for kids. Some are good for the flu and non-life-threatening injuries and others are equipped to handle the most critical issues.
Note that this is for your information only. BigKidSmallCity does not provide medical advice and is not responsible for your experiences or the treatment of your injuries.
With that, here are the suggestions from Houston parents!
Do you have more to add? Let us know!