Things to do in Houston this Fall: Pumpkin Patches, Hayrides, Corn Mazes, Farm Fun and More!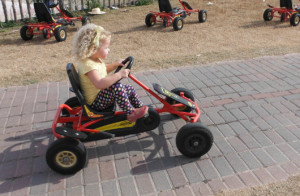 It's time for pumpkin patches, hayrides, corn mazes and farm fun!  All around Houston, local farms are opening up to the general public.  Below is a summary of the activities, hours and prices.  Just be sure to check each website for changes before you make the drive!
Blessington Farm:
 Address:  510 Chisolm Trail, Simonton, Texas 77476
Attractions:  Sand Mountain, Hay Ride, Barrel Train Ride, Encounter with Heritage Chickens, Pedal Cars, Nature Play Area with Giant Slides, Picnic Areas, Pumpkin Patch and Hay Maze
General Admission:  $8/person includes Farm Funland, free for 18 months and younger (Most pumpkins are 50¢ per pound.)
Open:  September 27 for the Grand Opening.  Open Saturdays through October 31, 10:00-5:00pm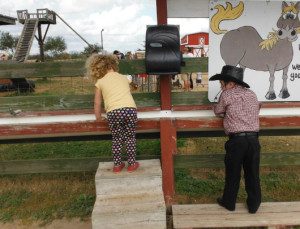 Dewberry Farm:
Address:  FM 362 & Morrison Rd, Brookshire, TX 77423
Attractions:  Corn Maze, Pumpkin Patch, 500+ Lighted Pumpkins, Mile Long DewVille Express Railroad, Slide Mountain, Wagon Ride to Pumpkin Patch, Cow Train Ride, Fort DewHickey, Hay Mountain, Giant Roller Slide, Culvert Alley, Black Momba, Singing Chickens, Barnyard Area, Rubber Duck Races, Pig Races, game area at Lake HorseShoo in WindMill Park, Farmer Flinger, Little Farmersville, Corn Box, Puzzle Maze, Hi-Strikers, Tether Ball, SpringTown, and the Armadillo ChooChoo (wooden play train) and more!
The Corn Maze is in honor of first responders.  From the air you can see it the symbol of Firefighters, Police and EMT!
General Admission:  $12.00+.  Kids 2 and under are free.  (Pedal Carts, Jumping Pillows, ZipLines, Gemstone Mining, Black Hole, Corn Cannon, Bottle Blaster, Pumpkin Hollar and Slide Mountain are extra.)
Open:  Weekends only September 28 – November 10, Saturdays – 10am to Dusk, Sundays – Noon to Dusk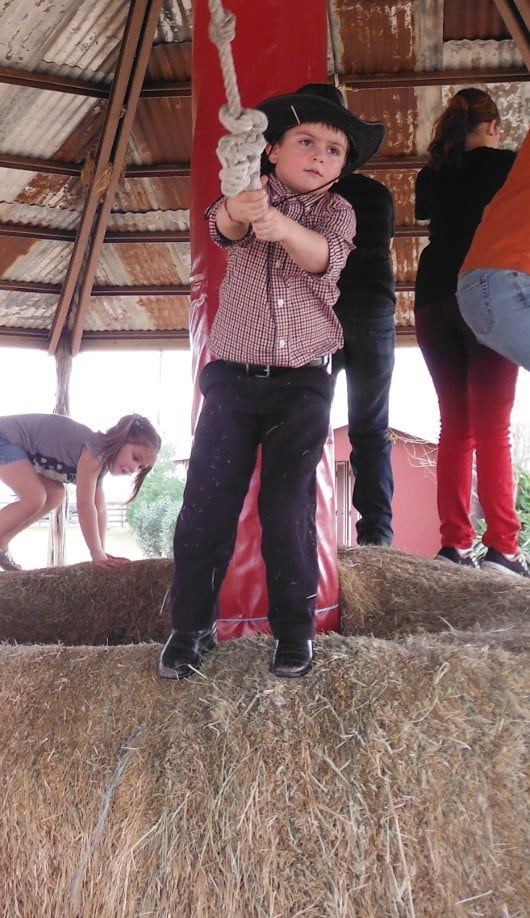 Froberg Farm:
Address:  11875 County Rd 190, Alvin, TX 77511
Attractions:  Corn Maze, Hay Rides, Pumpkin Patch, Pony Hops, Plastic Duck Races, Bean Bag Toss, Planting Booth
General Admission:  $10.00+/person, $8.00 for ages 3-11, free for kids 2 and under (includes corn maze and hay ride)
Open:  Saturday and Sundays, 9:00am-dark, September 28 through November 24, 2013
Oil Ranch:
Address:  23501 Macedonia Road : Hockley, TX 77447
Attractions:  Train Ride, Pony Ride, Hay Ride, Dairy Barn, Petting Zoo, Spring Creek Mining Co, Swimming Pool, Indian Village, Fishing, Miniature Golf, Animal Barn, Stockyard Maze
General Admission:  $14.95/person 24 months and up (includes all activities except mining and paintball).
Open:  September 25 – October 31, Monday-Friday 10:00-3:00pm, Saturday 10:00am-5:00pm, Sunday 12:00-5:00pm
Old Mac Donald's Farm:
Address:  3203 FM 1960 Rd, Humble, Texas 77338
Attractions:  Petting Zoo, Playgrounds, Train Ride, Pony Rides, Tetherball, Hay Barn, Sand Mountain, Duck Pond, Fort Apache, Indian Village, Pumpkin Patch
General Admission:  $9.00/person, free for 18 months and younger
Open:  Daily at 10:00am through October 31
Wood Duck Farm:
Address:  270 Pine Valley Rd, Cleveland, Texas 77328
Attractions:  Tractor Drawn Hay Ride, Sorghum Maze Meadow, Face Painting, Zip Lines for Kids, Bottle Fed Calves, Tree Slide, Our Home Grown Pumpkins, Food & Drink from ol' School House Kitchen
General Admission:  $8.50/person, free for 2 and younger and free for enlisted military
Open:  Weekends in October and November 2-3.  Saturdays 10 a.m. – 7 p.m. and Sundays 12 – 5 p.m