A Christmas Carol - A Ghost Story of Christmas, returns to Alley Theatre, November 19 through December 29, 2021!
This year, the popular show has been updated and pared down to its essential elements...
From Alley Theatre: "A resident company of actors assemble to perform a new production of the heartwarming Christmas story. When two of the troupe's actors can't arrive in time for the performance, others step in to create a magical world of holiday make-believe. It will be  A Christmas Carol  like no other."
A Christmas Carol is suitable for general audiences (recommended age 6+). Health restrictions are HERE.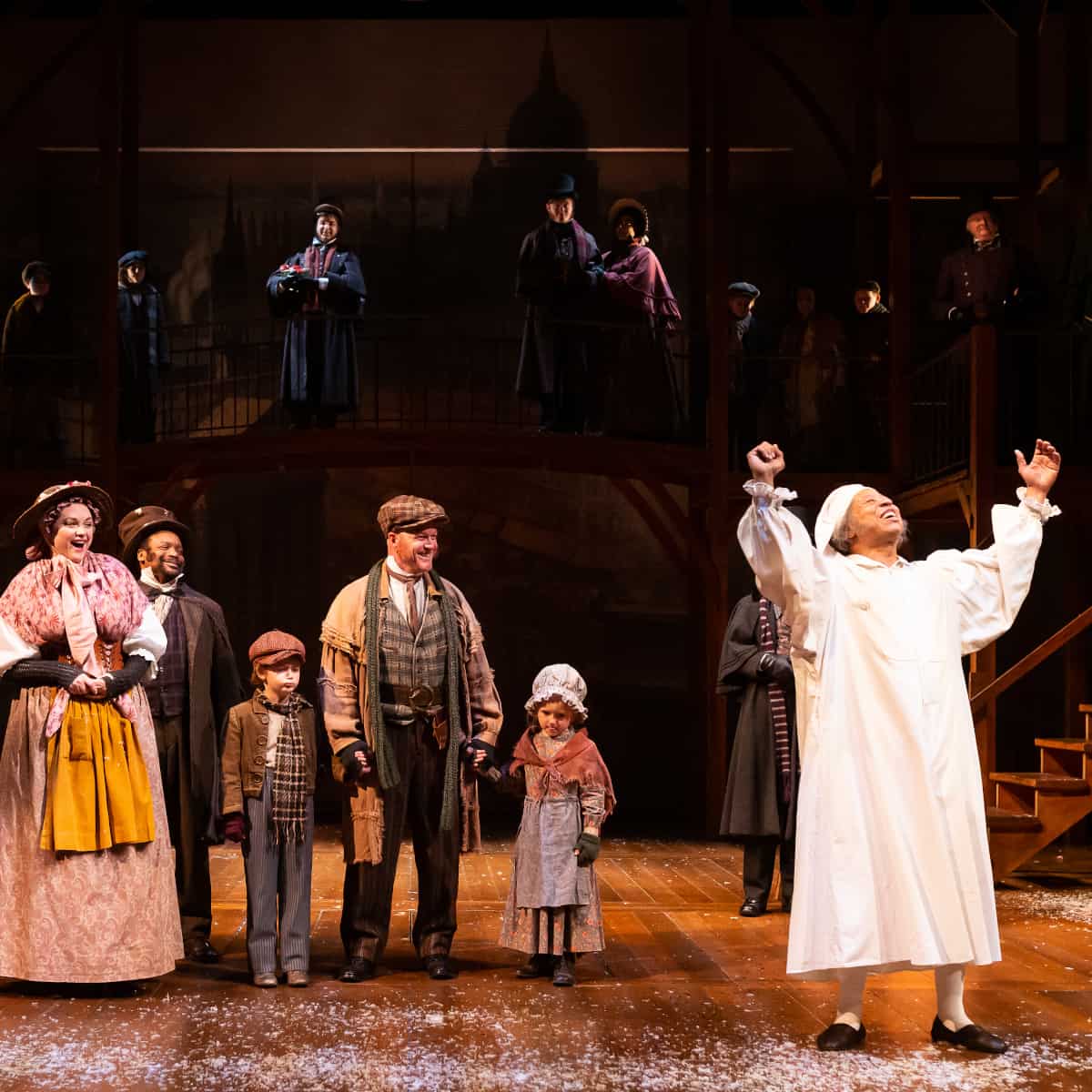 Going to Alley Theatre is a Christmas tradition that we missed last year. We just saw the new show and enjoyed it.
A Christmas Carol at Alley Theatre has been been awesome for years. This year it is a little shorter and a little funnier than in past years.
Half my family missed the full version of A Christmas Carol (especially the ghosts and skeletons) and half liked the new version even better. I liked the shorter length for my younger kids.
Here are some thoughts and tips from a few years of A Christmas Carol:
A couple of my kids do not love the theater. That said, they insist on going each year.
If you arrive early or stay late at Alley Theatre, you can take your pictures next to all the Christmas trees in the lobby.
The show is very well done and there is not a bad seat in the house. The seats wrap around three sides of the stage. Last time we were very close to the stage and it was amazing. That said, the ghosts can be a little spooky so some kids might prefer to be a little further away.
All parking is paid in the Theater District (except on Sunday or after 6pm, when street parking is free). I prefer paid metered parking on the street… but had to give up and pay to park in the lot next to Alley Theatre.
At the time of this post, masks are required for all ages. Anyone 12 and older needs to show proof of vaccination or negative test.
If you also want to take the family, go HERE to get tickets!