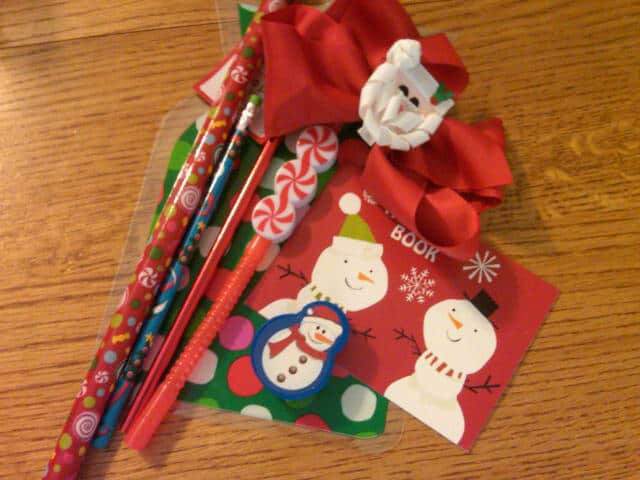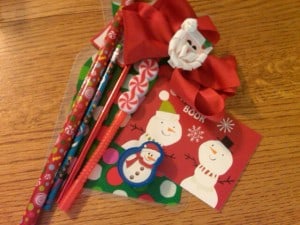 You may have "Been Boo-ed" in October... and now it's time to have "Been Jingled" in December.
If your kids find a Christmas goodie on the doorstep, along with a poem and elf, you've Been Jingled. If you want to pass it along, make your own goodie bag and leave it on your friend or neighbor's doorstep.
If you want to start the chain yourself, just go HERE, print out the poem, fill a goodie bag and go.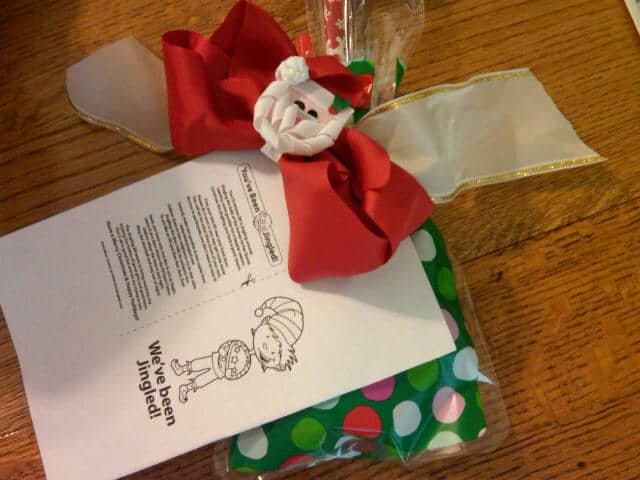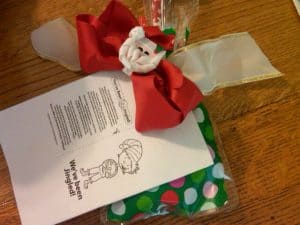 Goodie bags can include anything you want. We started the chain this year and we filled our bags with pencils, rulers, straws, an activity book and our very best friend got a cute Christmas hair bow.
My kids are young, so after selected the handful of friends to Jingle, I called the other moms so we could "surprise" them. We jumped in the car, "sneaked" into our friends driveway, tiptoed to the front door, rang the bell, ran back to the car, "quickly" got into our carseats and drove away before anyone came to the door. (I bet we looked really funny to the other mom watching us from the upstairs window!)
The kids giggled the entire time and love to surprise their friends. Go HERE if you want to give it a try!