"Do you know the best part about [Western] New York? You never have to go inside or go to the store. You just play, and when you are hungry, you pick something from the garden."
This is what my kids told me, and it's true.
We just got back from another trip to grandma's in Western New York and ate buckets of blueberries we had picked, apricots from the roadside stand, and vegetables from the garden. We cooked over the bonfire, ran in and out through the slamming screen door and spent the days in the cool Great Lakes summer weather.
I've written about the Things to Do in Western, New York, with kids before... so be sure to look HERE before planning your trip. Watching water tumble over a wide waterfalls, figuring out what created the falls and learning how boats could possibly move up and down this Niagara Escarpment is really quite amazing.
This year we repeated our favorite things to do... plus we found a few more summer time activities! See them below... and scroll to the bottom for a map!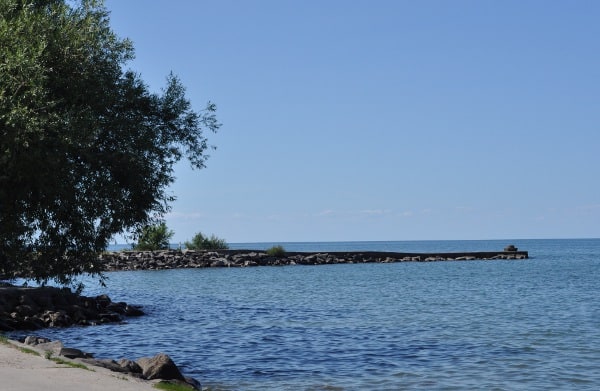 1.
Hamlin Beach State Park
:  If you have not seen the Great Lakes before, this is what you need to know... they look like oceans from the shore. They are huge! On Lake Ontario, you can almost see Canada in the distance... but there is a lot of water in between. Each year my kids wonder why they are called lakes when they are so big!
Much of the access to the lake is rock, but some spots have a beach. One of these places is Hamlin Beach State Park. Here the water is blue, lifeguards watch the beach and a lot of families are playing, picnicking, hiking and camping.
We took in a picnic, cooked hamburgers, played at the play grounds, dug in the sand and swam in the water!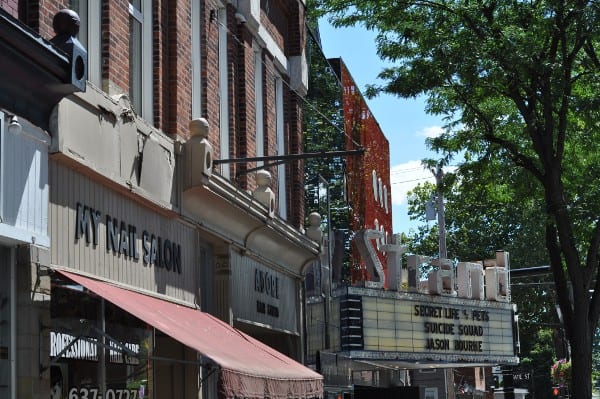 2.
Brockport, New York
: Brockport is a college town, on the Erie Canal, with a cool little downtown. This walk-able strip of shops and restaurants has an
old theater
with 3 screens and an amazing bookstore called
Lift Gate Book Store
.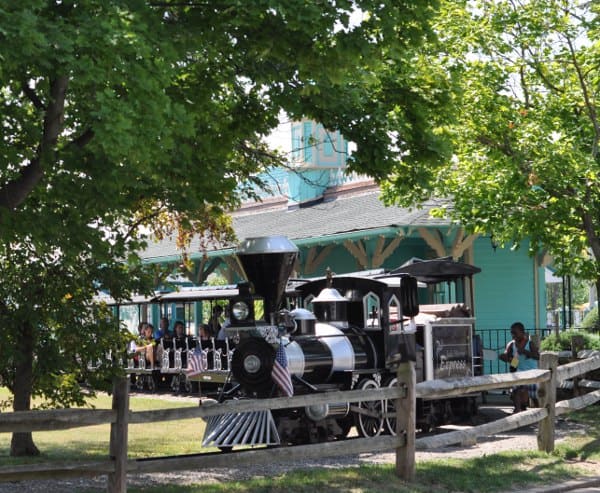 3.
Fantasy Island
: We do not do many amusement parks... but this one has nostalgic appeal. My husband used to visit as a kid.
So, just think old wooden roller coaster, old fashioned kiddie rides and some new rides and a small water park mixed in. Coolers are allowed inside and, as was true 30 years ago, families can still leave them by the picnic tables and come back to eat after they play.
As with most parks, I think it's easiest with 2 adults... 1 to watch the kids over 48" on the bigger rides and 1 to watch the little kids. No matter how big the kids are, there is a lot to do!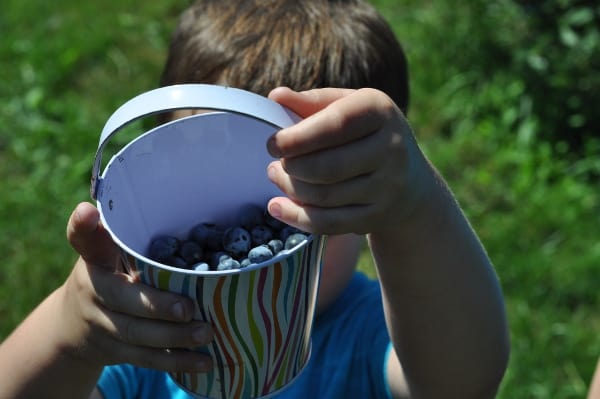 4.
Fruit, Ice Cream & Beef on Weck
:  Like my kids said, there is a lot of eating to be done in Western New York... and much of it is fresh from the farm.
If you drive along Lake Ontario, from Olcott towards Hamlin Beach State Park (and I'm sure a lot of other places), you will pass pick-your-own blueberries and cherries, farm stands and ice cream parlors. Stop at as many as you can!
If you are in Western New York, you also need to try the Beef on Weck. It's  roast beef on a kummelweck (salt) roll and my husband always makes a point to find one. So, when in Western New York with a Western New Yorker... you find a Beef on Weck!
Be sure to also see the post about Niagara Falls, Lewiston, Lockport, Olcott and camping along Lake Ontario HERE! If you have more you like to do in Western New York, with kids... tell us about it. We are always looking for new things to do!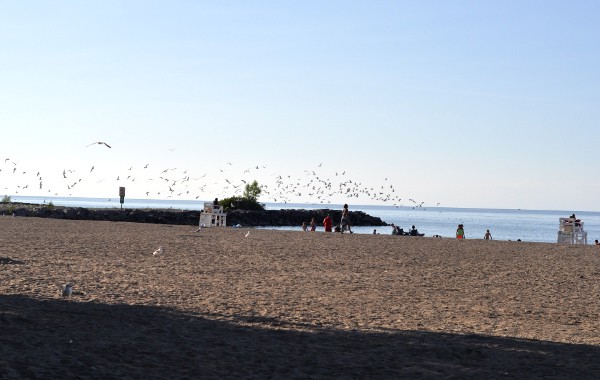 Hamlin Beach State Park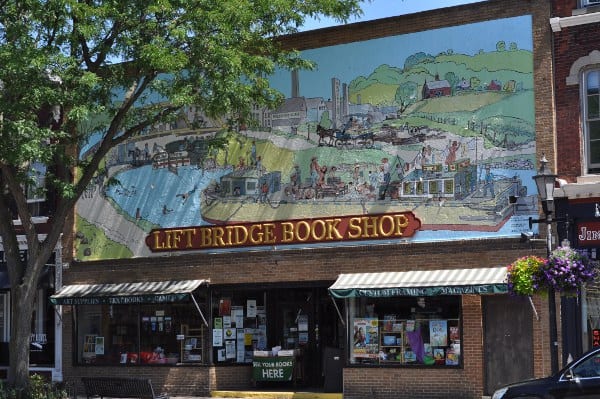 Brockport, New York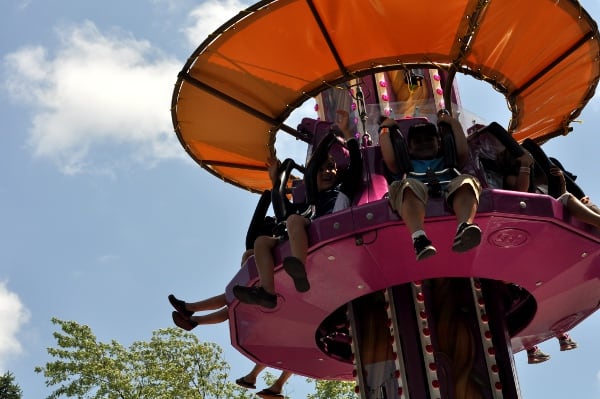 Fantasy Island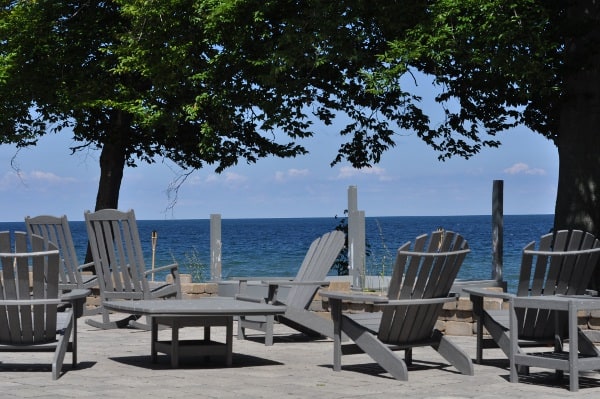 Lake Ontario
Blueberry Picking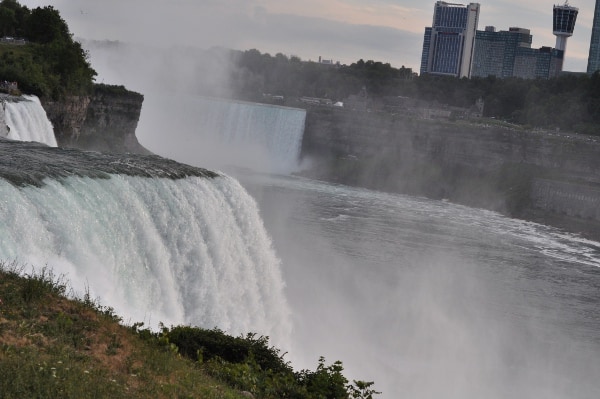 Niagara Falls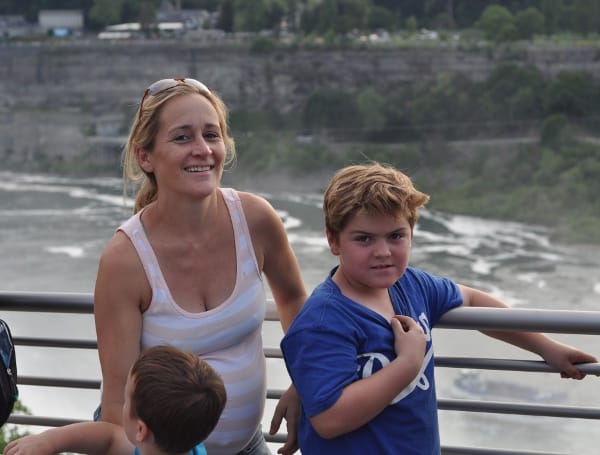 Niagara Falls