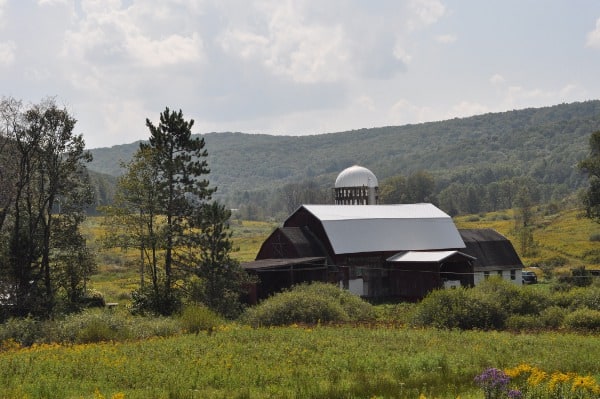 Last weekend we ended summer with bang! You know that I've spent a lot of time in
Western New York
, but this time we took the family to New York's Southern Tier. So instead of being at the very top of the state (and top of the United States), we were in the beautiful region near the Pennsylvania boarder.
Since we are determined to find things to do with kids, no matter where we go, you know we found some fun in the Southern Tier! I've listed the things to do below... just know that this is for warm weather travel. Once the cold weather hits, you can replace swimming and bike rides with hot tubs, skiing and winter activities!
I took this trip on Southwest Airlines, Hobby to Buffalo, which is my new favorite airline for family travel.
Find 6 Things to Do below, and scroll to the bottom for a map. If you have more suggestions, tell us and we'll try them next time we visit!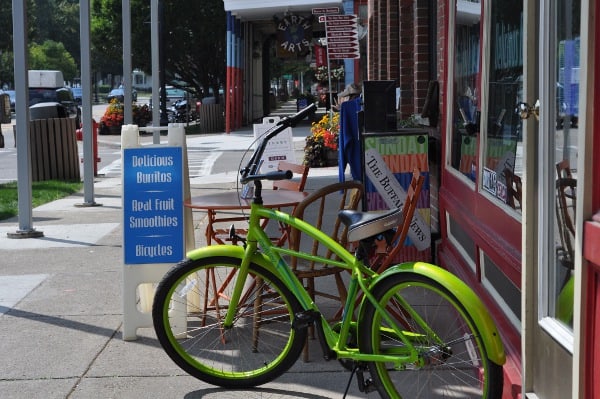 1. Ellicottville, New York 
Ellicottville is a picture perfect little town with rows of shops and restaurants. It's not big in size, but it's the place to be for groceries and supplies.
We stayed just outside and drove in to the "city" frequently to eat and play. We found Dina's, a classy casual restaurant with a kids menu, Tips Up Cafe, a casual cafe with tables on the busy sidewalk, and Ellicottville Brewing Company.
If you are not ready to rough it and get completely in to nature (me), stay somewhere close to add some creature comforts to your vacation.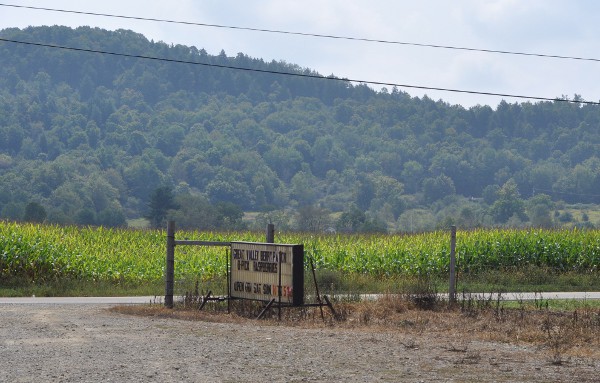 2. Roadside Stands & Berry Picking - 5608 Humphrey Rd, Great Valley, NY 14741 (& Many More)
Just like in Western New York, there are a lot of farms, a lot of roadside stands and a lot of u-pick berry spots!
We stopped to pick strawberries, raspberries and buy lots of corn and honey!
3. Little Rock City -  Little Valley, NY 14755
This place is cool, even for the not-so-outdoorsy-people (like me). Little Rock City is a free state park with giant boulders to hop over and slide between.
You can go camping, have a picnic, go biking, or just climb above and between like we did.
The climbing was easy and entertaining, we just had to be careful not to drop down a crack while running through the trees.
When you come from the street, you are just on the dirt, walking in the forest. But suddenly you see narrow (and wide) cracks in the ground. From here you can hop over or find a path down to walk between the boulders.
The temperature between the boulders is several degrees cooler and it's fun to see where you can explore, 10 feet below the floor of the forest.
Learn more about Little Rock City HERE.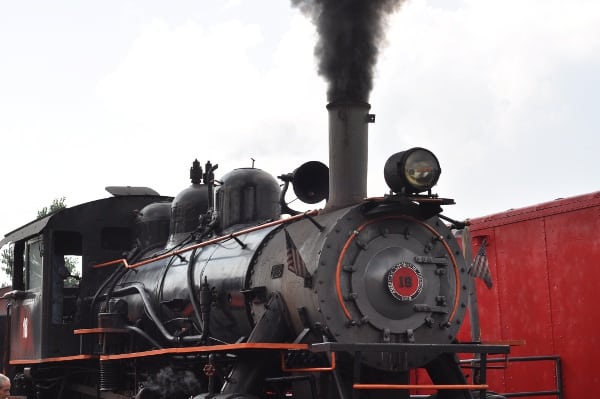 4.
Arcade and Attica Railroad - 278 Main Street, Arcade, NY 14009
Oh, we love trains! We've searched all over Houston for trains, so we could not say no to riding behind this old coal fueled engine.
The Arcade Railroad takes you on a 90 minute ride through the trees, farms and wildflowers. The staff is all dressed like you'd see in the "Polar Express" and the $1 snack car keeps everyone happy.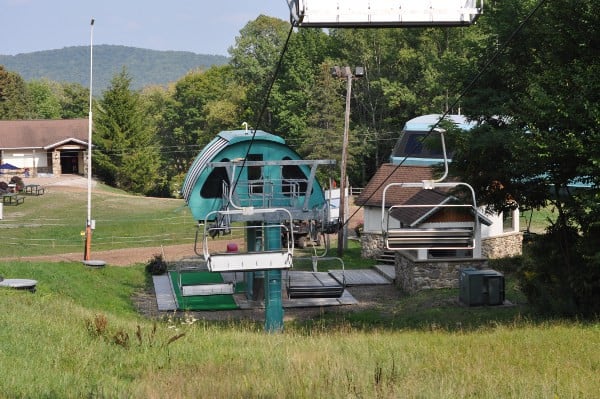 5.
Holiday Valley
- 6557 Holiday Valley Road, Route 219, Ellicottville, New York, 14731-0370
Holiday Valley is a ski resort in the winter, but during the summer, it's the place for swimming, biking, zip lining and riding the mountain coaster.
I like warm weather and no skiing better, mostly because I did not learn to ski until I was an adult, and it ended with me in tears and my husband begging for forgiveness in the middle of a black diamond mountain. Or at least it seemed like a black diamond. (It was probably a bunny hill.)
Find details on all the activities and lodging HERE. And yes, I should teach my kids to ski now so they aren't in tears on a mountain in 20 years.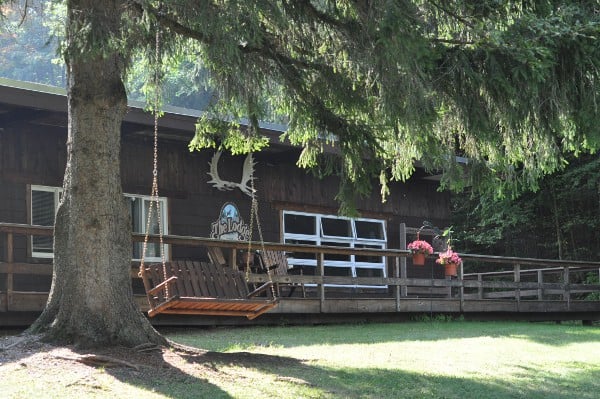 6. The Lodge near Nine Mile Creek State Forest
On our trip, we rented a private cabin in the woods. It had 3 bedrooms, giant great room, miles of trails, fishing pond, swing set, bonfire pit and lots and lots of room to run.
Inside it's not fancy, but we packed in the extended family and had a vacation unlike anything we know in our normal lives.
Each morning, as soon as the sun was up, the kids ran out the screen door, built forts by the woods, played on the swings, rode bikes around and around the gravel driveway and were completely filthy (and happy) by breakfast.
I am not outdoorsy, but this place was great. The kids could run wild and I had bathrooms and a kitchen!
The one challenge was that there was absolutely no internet or mobile phone access, and I had not really planned for this. Maybe it would be relaxing to unplug if you are ready for it... but not when you promised to deliver work during the trip.
Still, this trip to the Southern Tier was great and completely unlike our Houston adventures. I'd do it again... and also look for more trips unlike our (favorite) hometown.