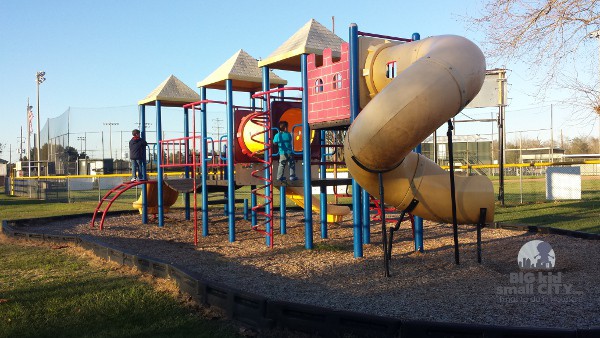 Address:
 600 N Cherry Street, Tomball, TX 77375
One of our favorite things to do is to load up the minivan, head to a new part of Houston, pull out a map and look for green squares. Sometimes we only find trees or ball fields... but much of the time we find a new Houston-area park.
As we were exploring Tomball, we circled around the Wayne Stovall Sports Complex, only seeing baseball fields... but my kids are well trained at spotting playgrounds and as I was able to give up, my daughter squealed, "Playground!".
And this is how we found the The Wayne Stovall Sports Complex Playground!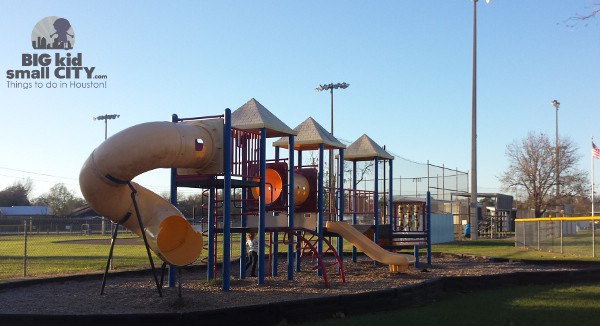 This park is mostly Tomball Little League fields, but we found a cool play structure... and a little window on the side of the slide (something we have not seen before).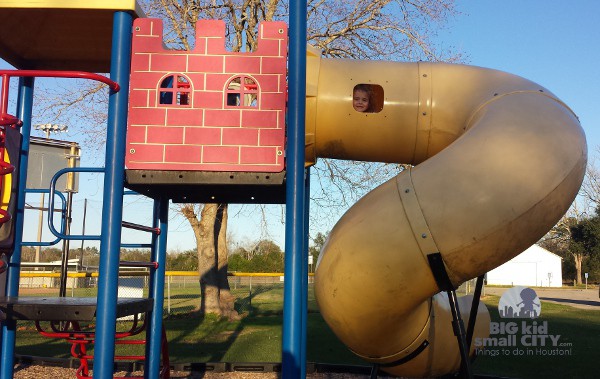 Maybe my favorite thing was this sign on the side of the ball field. Dear Rowdy Parents... This is not an Astro's game.
Less than a mile from this small playground is
Jerry Matheson Park
and
Juergens Park
... so visit all 3 in 1 trip!
Find more Houston parks: