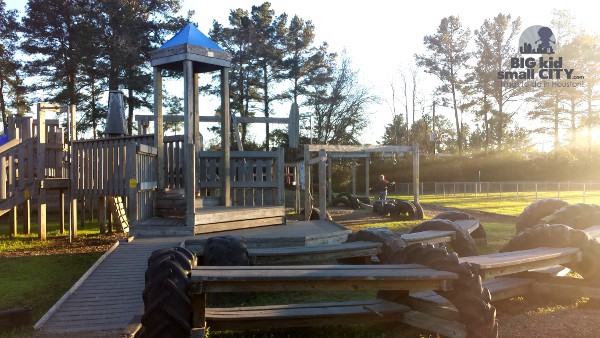 Address:
 1240 Ulrich Road, Tomball TX, 77375
Oh friends, I cannot describe how excited we were to drive to this dot on the map and realize we had stumbled on an amazing Houston-area playground. And when I say amazing, I mean rambling wooden playground with giant tires, rock walls, zip lines, swinging ropes and more. Jerry Matheson Park in Tomball is like the popular Donovan Park (in the Heights), but even more adventurous.
Jerry Matheson Park is directly across from Juergens Park (so it's really like one giant park) and has the awesome playground, swimming pool, tennis courts, baseball field, restrooms and picnic tables.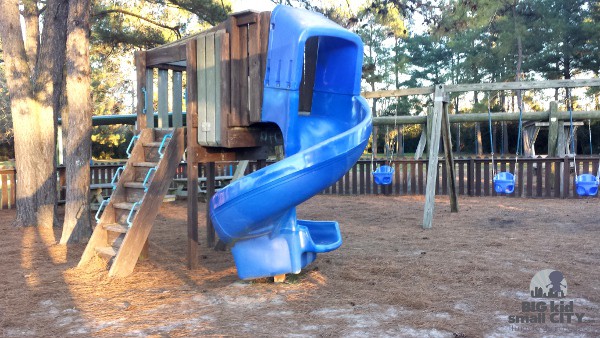 The wood playground a toddler play area, with smaller equipment, swings and sandbox. There is also a giant play area for big (and little) kids.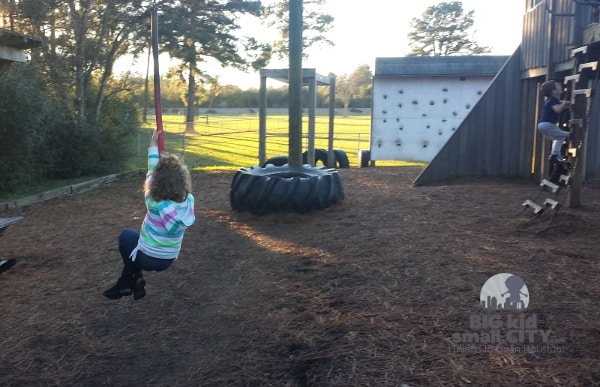 Our very very favorite part was the zipline. This is not the kind you find at most playgrounds, that is too high off the ground and hard to move. This is a long rope (or tube) for kids to hang on to and then slide from tire island to tire island.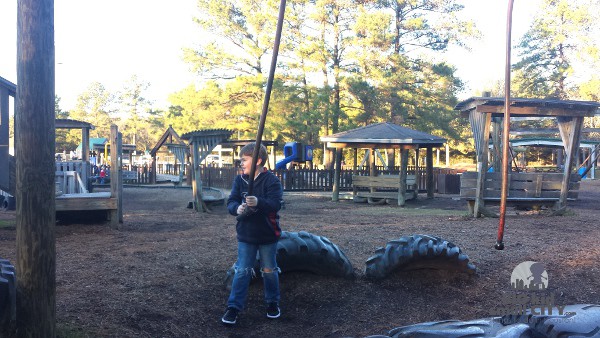 Our next favorite thing was pretending this was a ninja warrior training course. From tire to bridge to monkey bars to rock wall to zip line to tire tower to swings... without touching the ground!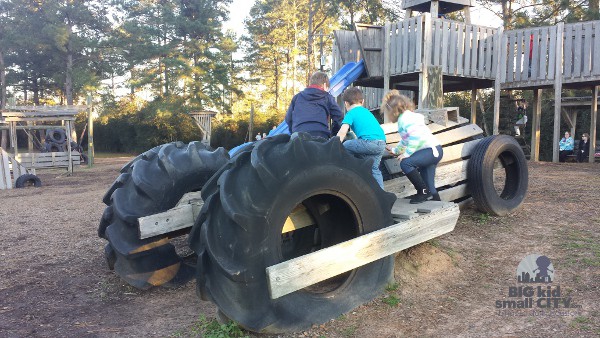 This playground is a little worn in places... but you can tell that it is well loved and well used. If you are looking for something that is out-of-the-ordinary, you really need to check out the Memorial Playground at Jerry Matheson Park!
See the pool post HERE!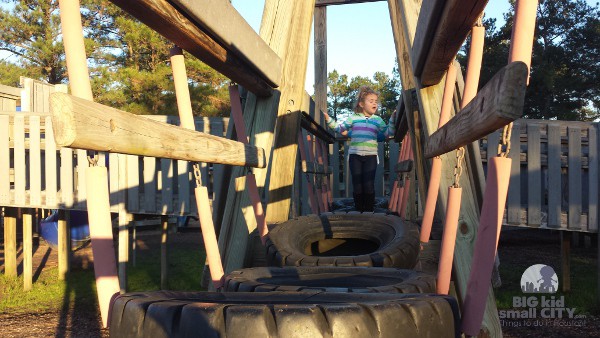 Find more Houston parks: