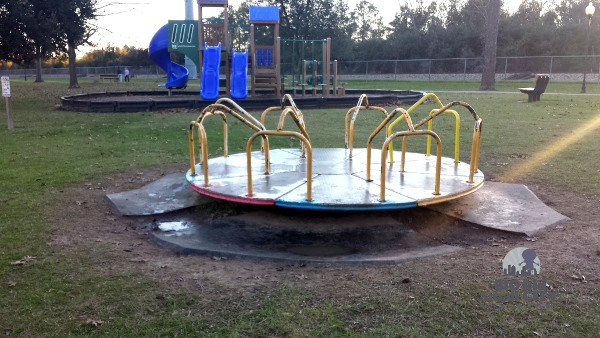 Address:  
1331 Ulrich Road, Tomball TX, 77375
A few months ago, someone asked if I knew of a Houston area park with an old-school merry-go-round. Well, guess what? After 125 parks, I finally found one!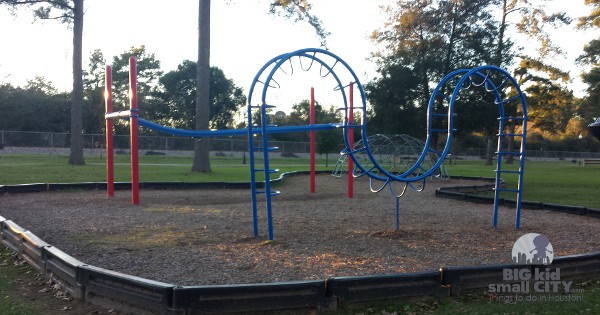 Juergens Park
 in Tomball has a funny mix of very unique new equipment and some old equipment from the days of my childhood. Cool toadstool bridges and winding ladders... and an old merry-go-round, teeter-totter and climbing dome. Plus there is another playground just for little kids.
AND, in addition to the cool equipment, Juergens Park is right across the street from the amazing Jerry Matheson Park!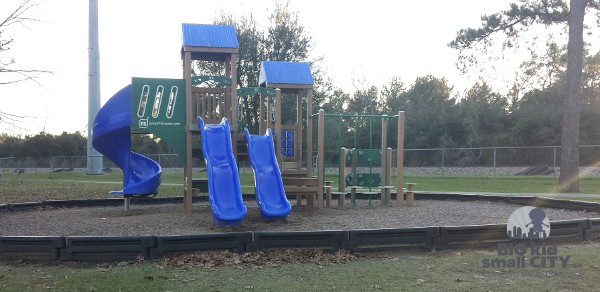 In addition to the playgrounds, this park has a ½ mile trail, basketball court, sand volleyball court, pavilion, picnic tables, bbq pit and restrooms.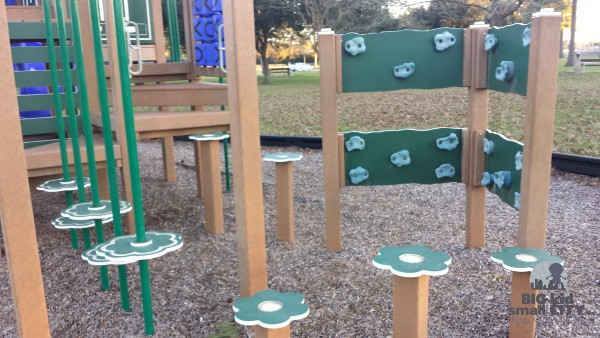 This park is really a good one... plus it has the walking trail and wooden fortress across the street. Check it out in Tomball!
For more Houston parks: