We go to Houston area parks a lot... but rarely do we find one that makes me think I just MUST bring back the big kids after school. Bellaire's Ware Park is one of these parks!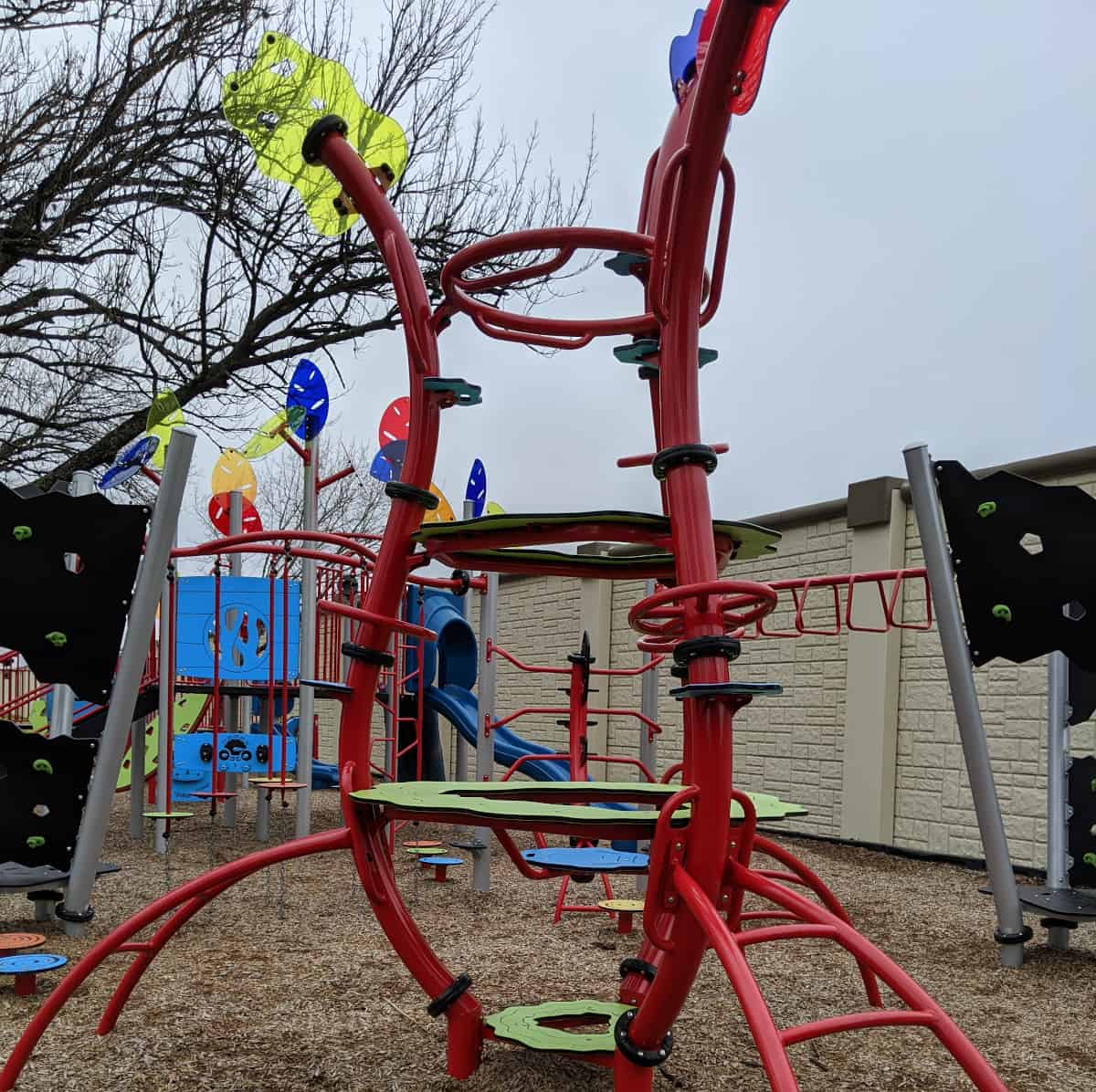 Ware Park is just a small strip of land… but the equipment is great!
There are things here that I haven't seen anywhere else… like the spinning swings (or reverse merry-go-round or…)! Plus there are rock walls and lily pads and slides and unique ladders and bars.
Just look at the video:
There is a play structure for toddlers and plenty to do for big kids. The space is small… but there are so many cool things to do!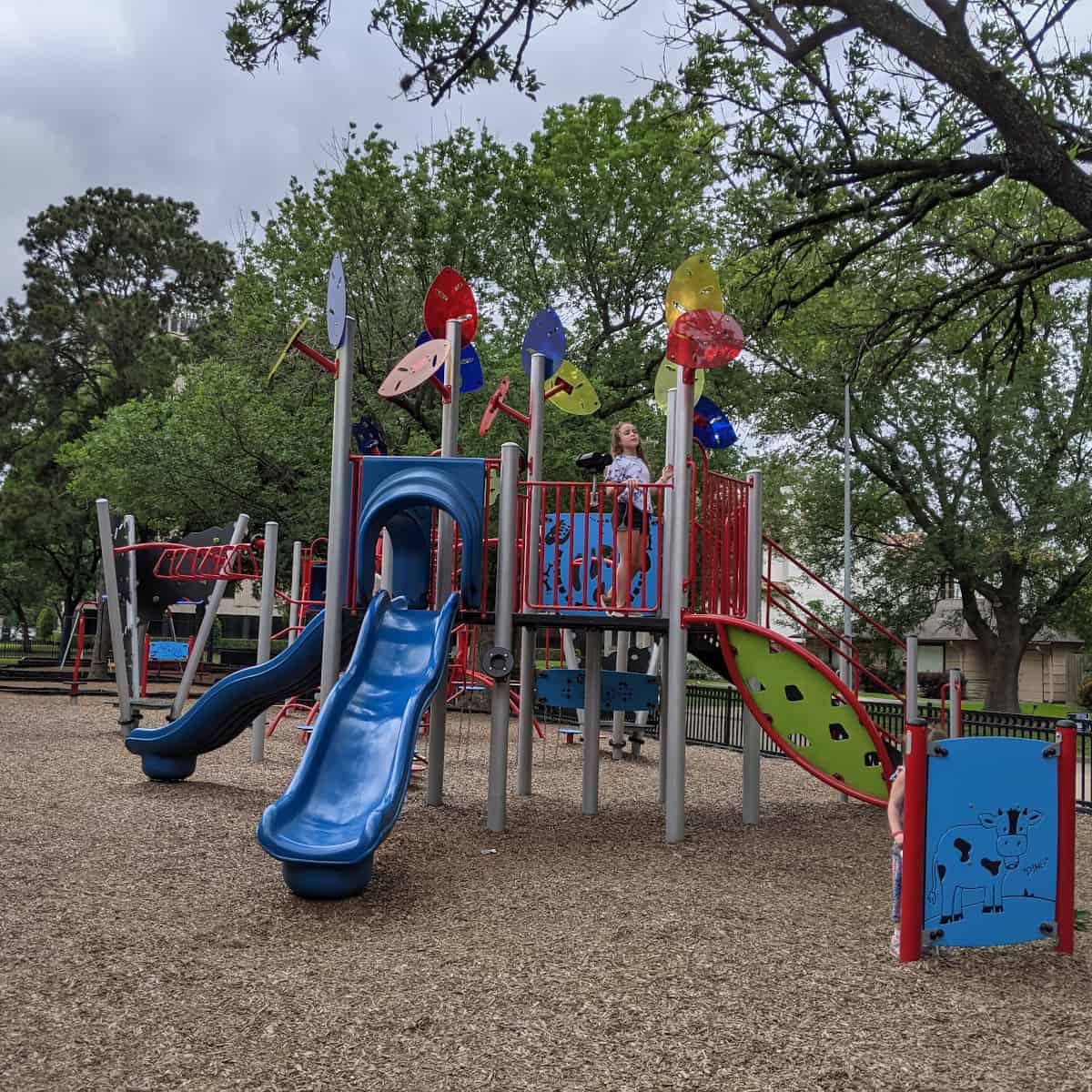 Just a few things to know before you go...
The park is located right next to 610 in Bellaire. It is fully fenced off and blocked by a tall highway wall. It's great for privacy... but it's still noisy!
Parking is free on the street. No restrooms are available (but Feld Park, Evelyn's Park and Nature Discovery Center are close... and all have restrooms!).
Click the address for the map: 6200 W Loop S, Bellaire, TX 77401
Or click HERE for more Houston area parks.