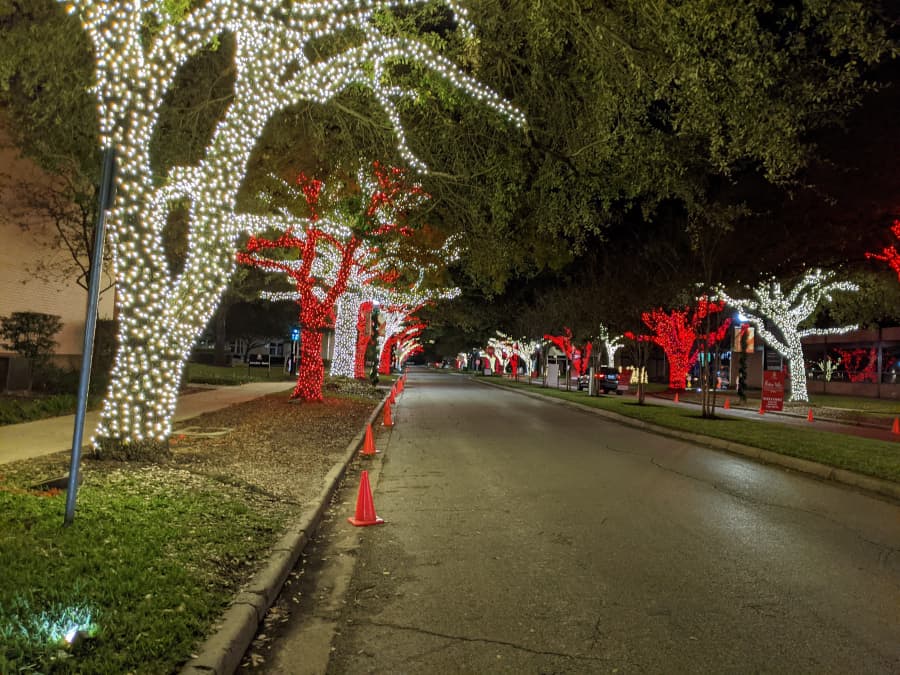 This year, go see the University of St Thomas Christmas Lights! The Christmas Nights of Hope and Joy are December 1, 2020 through January 6, 2021.
Nightly, the Houston community can drive through the campus and experience the magical Christmas lights along Yoakum Boulevard. Enjoy the lights for free.
The University of St Thomas Christmas Lights includes long rows of lit up oak trees (with lights all the way to the top) and wooden cutouts of your favorite characters.
Along the UST Light Path there is a sign with a radio station frequency for Christmas music to play in your car. It was not working while we were there, but outside they had Christmas music playing on the speakers.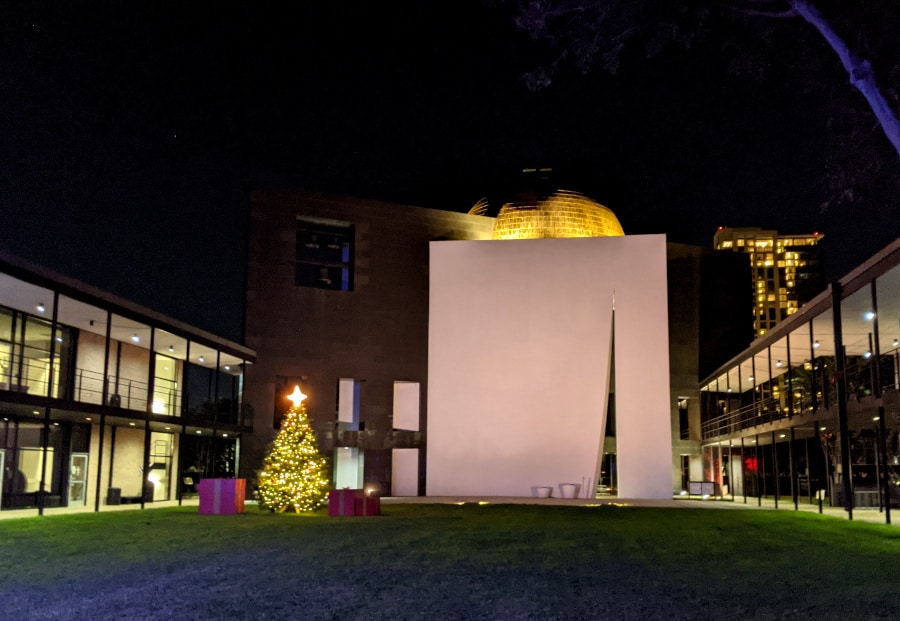 After you drive through the St Thomas Christmas Lights (and maybe park to walk down the beautiful street), drive by Present Company on your way out of Montrose. It's currently lit up Griswold style.
While in the area, you could also take a lap near Poe Elementary School. North and South Boulevard are full of beautifully lit up houses.
To find even more Houston area holiday lights, go HERE!
(Also, a fun fact... while you are driving through the St Thomas Lights, you will go right by the childhood home of Howard Hughes.)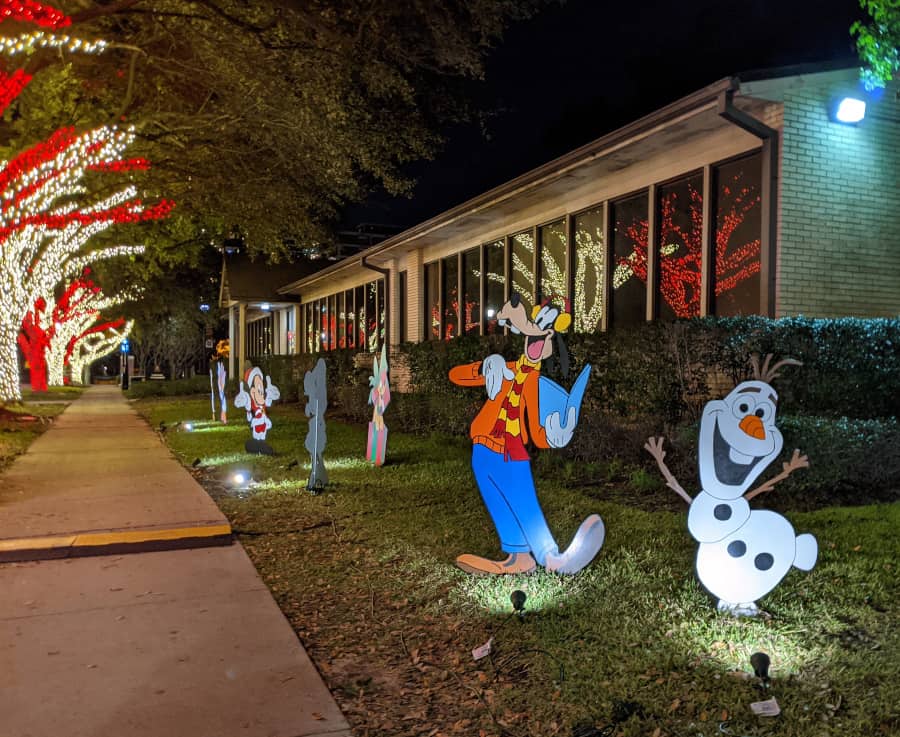 St. Thomas Christmas Lights:
Address: Branard St & Yoakum Blvd, Houston, TX 77006
Find more Houston area holiday lights HERE!