Poe Elementary Spark Park has a new playground! It's unique and challenging and open to all outside of school hours.
The Spark Park program was developed to increase park space in Houston by developing public school grounds into neighborhood parks. These parks are open on school day evenings and on weekends and holidays.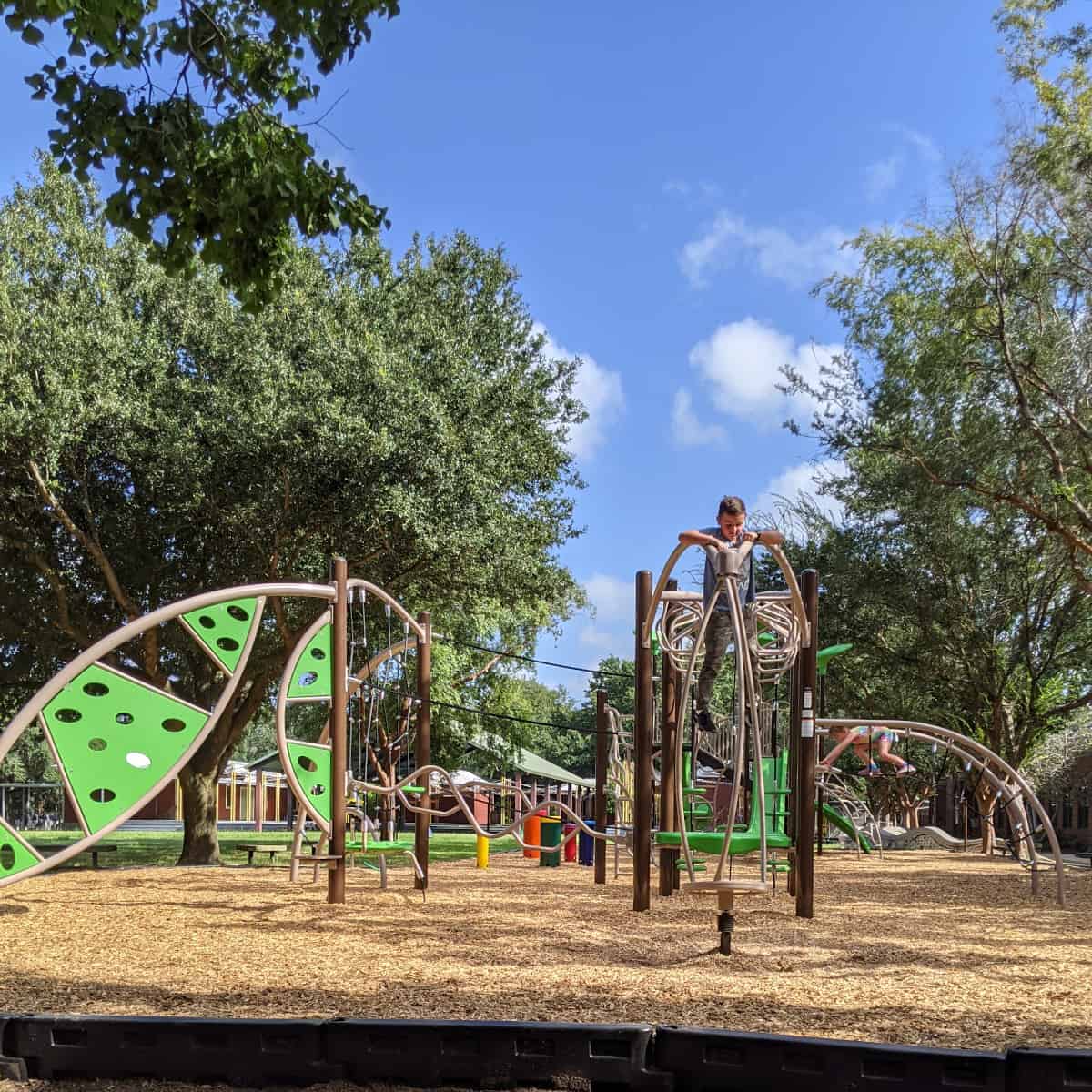 The Poe Elementary School Spark Park is behind Poe Elementary on South Boulevard at Hazard. The playground is surrounded by a 6 foot fence and you can enter by the parking lot on South Boulevard.
Here you will find a big ball field, covered basketball court, a big spiderweb and two new play structures. One structure is a ninja-style obstacle course. You can start on one side and swing and balance all the way to the other side. the other structure has some challenging features, but also some steps and a slide.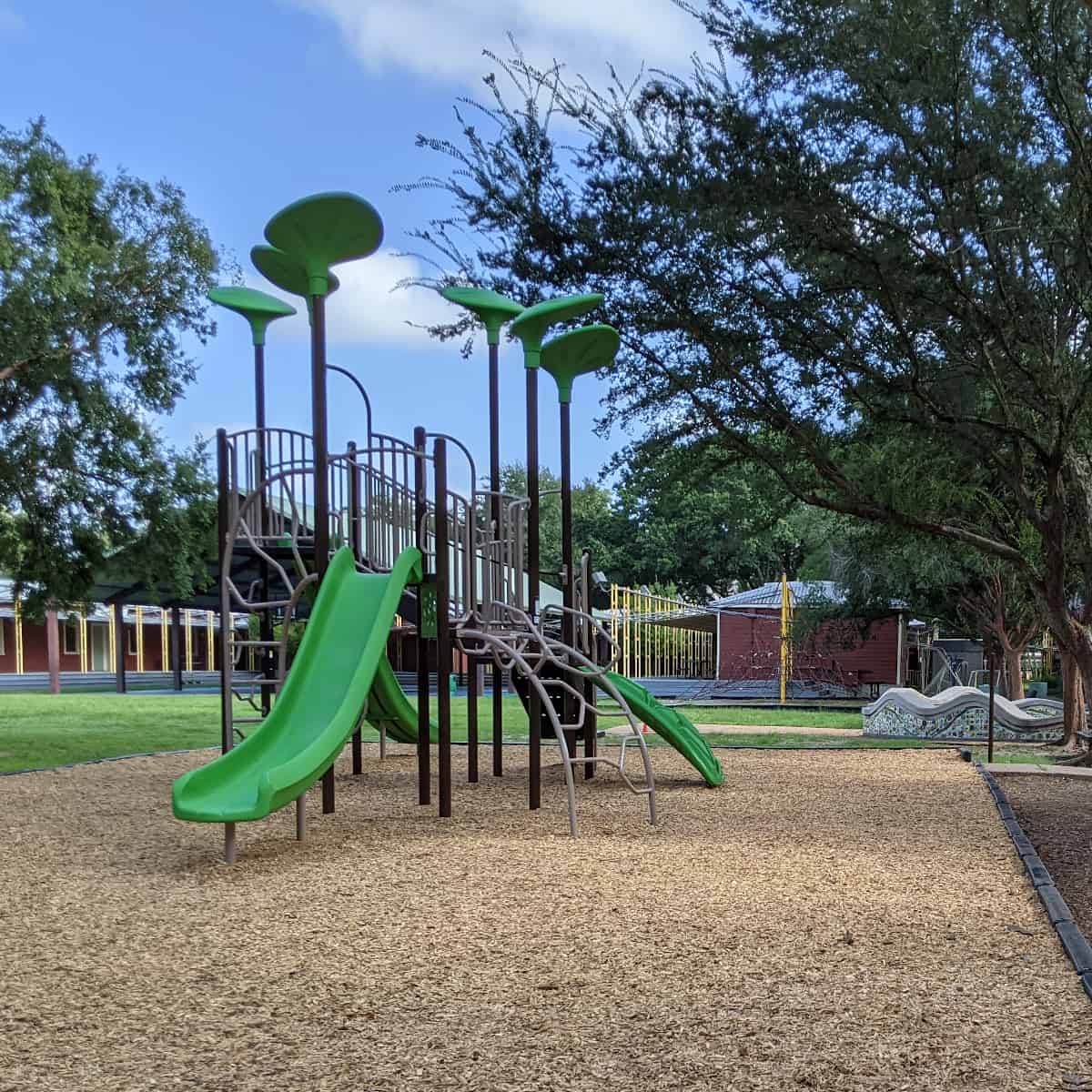 Poe is in a great neighborhood with giant oak trees. There is no restroom, so be prepared.
Look at more pictures below!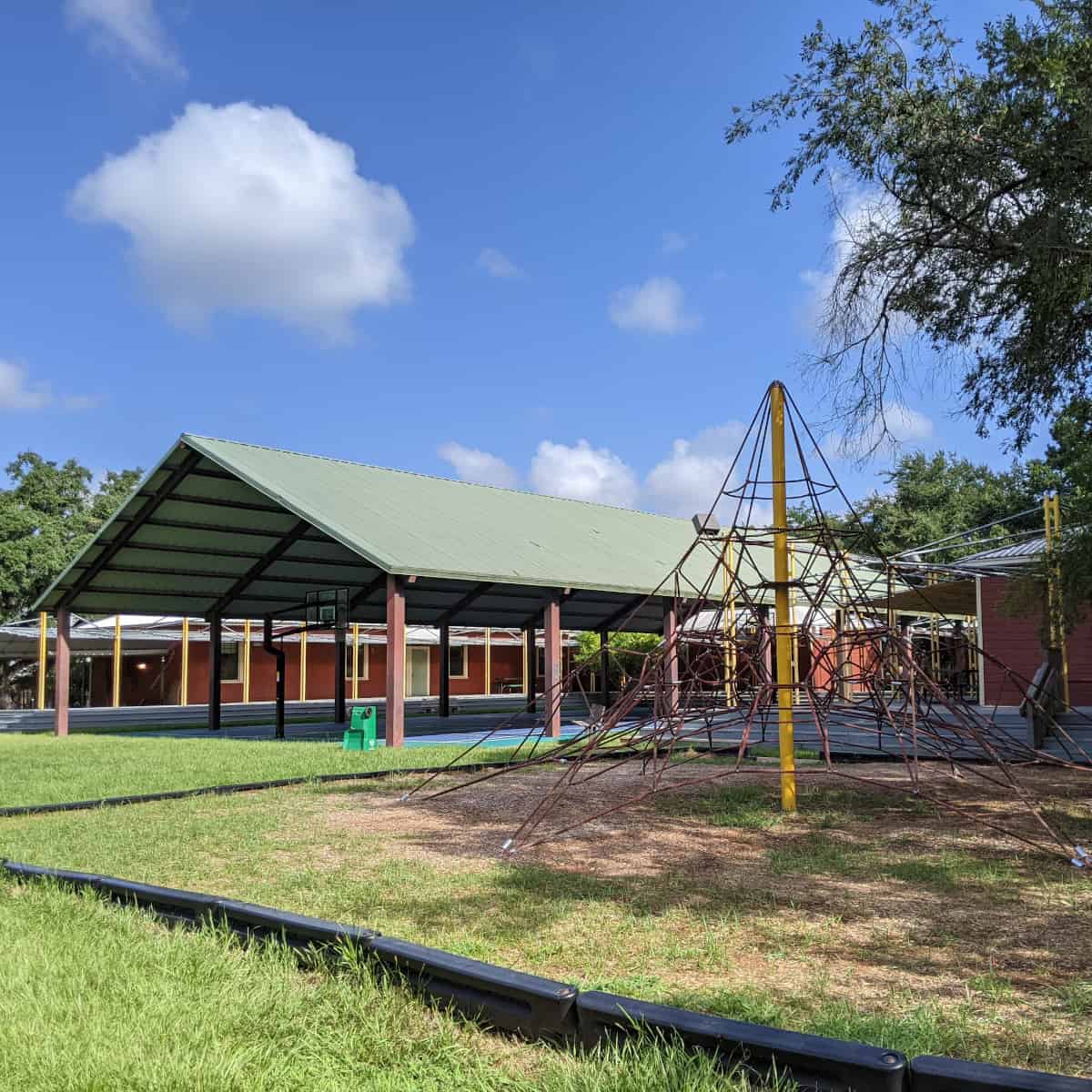 Click address for the map: 5100 Hazard Street, Houston, Texas 77098
Or click HERE for more Houston area parks.