Hi from Pranika! This week it was tostada night at Casa Sinha.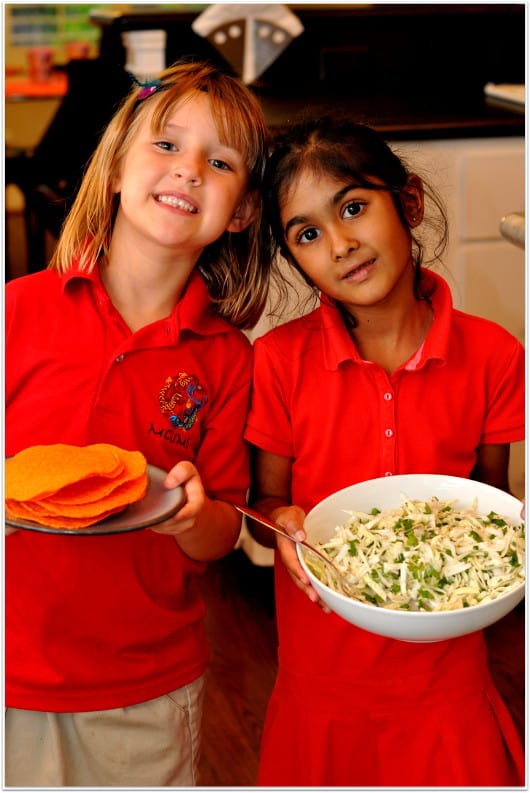 It's definitely one of our favorite meals where the kids create their own tostada masterpieces - messy, delicious fun! Our sides this week were a fresh cabbage salad and sliced avocado. Happy cooking and eating!
Tostadas, Cabbage Salad, and Sliced Avocado
Tostadas with Refried Black Beans
Tostadas – our usual brand is Mission and we get both yellow and orange
2 cans black beans, drained & rinsed
3 small cloves, grated
¼ large onion, grated
½ tsp oregano
1 tsp cumin
1 ½ tbsp olive oil
¼ tsp pepper
½ tsp salt
Heat olive oil over medium heat. Add grated onion and garlic, oregano, and cumin. Saute for 3-4 minutes. Add black beans, salt, pepper and sauté mix to food processor (remove insert from food processor to allow steam to be released), add ¼ cup of water and pulse several times until smooth. Heat ½ tbsp olive oil and add beans back to pan. Stir constantly for 3-4 minutes over medium low heat.
Spread beans on tostadas and top with your choice of stuff. Can remain vegetarian or top with crumbled bacon or shredded rotisserie chicken.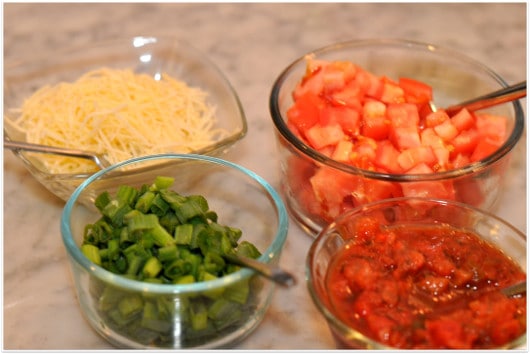 Other topping suggestions are below:
Shredded cheese (Mexican blend)
Tomatoes, chopped
Pickled or fresh jalapenos
Green onions, chopped
Cilantro, chopped
Salsa
My kids LOVE these tostadas and love to create their own masterpieces with the toppings. They will eat them anytime.
Enjoy!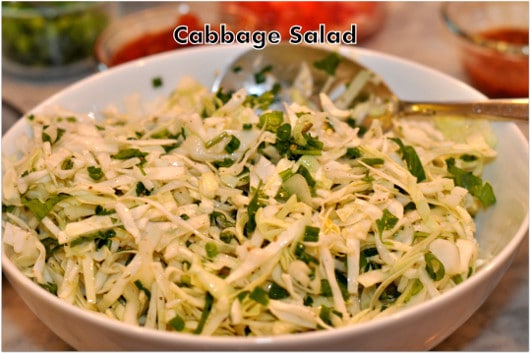 Cabbage Salad
5 cups of cabbage, shredded (about half of a head of cabbage)
⅓ cup green onion, diced
⅓ cup cilantro, chopped
Juice of one lemon
¼ cup olive oil
1 tsp salt
¼ tsp pepper
Combine all ingredients, mix well and allow ingredients to meld for 5 minutes before eating. Crunchy, fresh, and delicious!
Sliced Avocado
2 Avocados
Juice of 1 lime
Salt
Slice avocado and discard seed. Fan slices in a plate and squeeze juice of 1 lime over avocado. Sprinkle salt over top.