Do you want some cool and fun places for kids to eat in Houston? We have some good ones to get you started. Look below for some fun restaurants in Houston!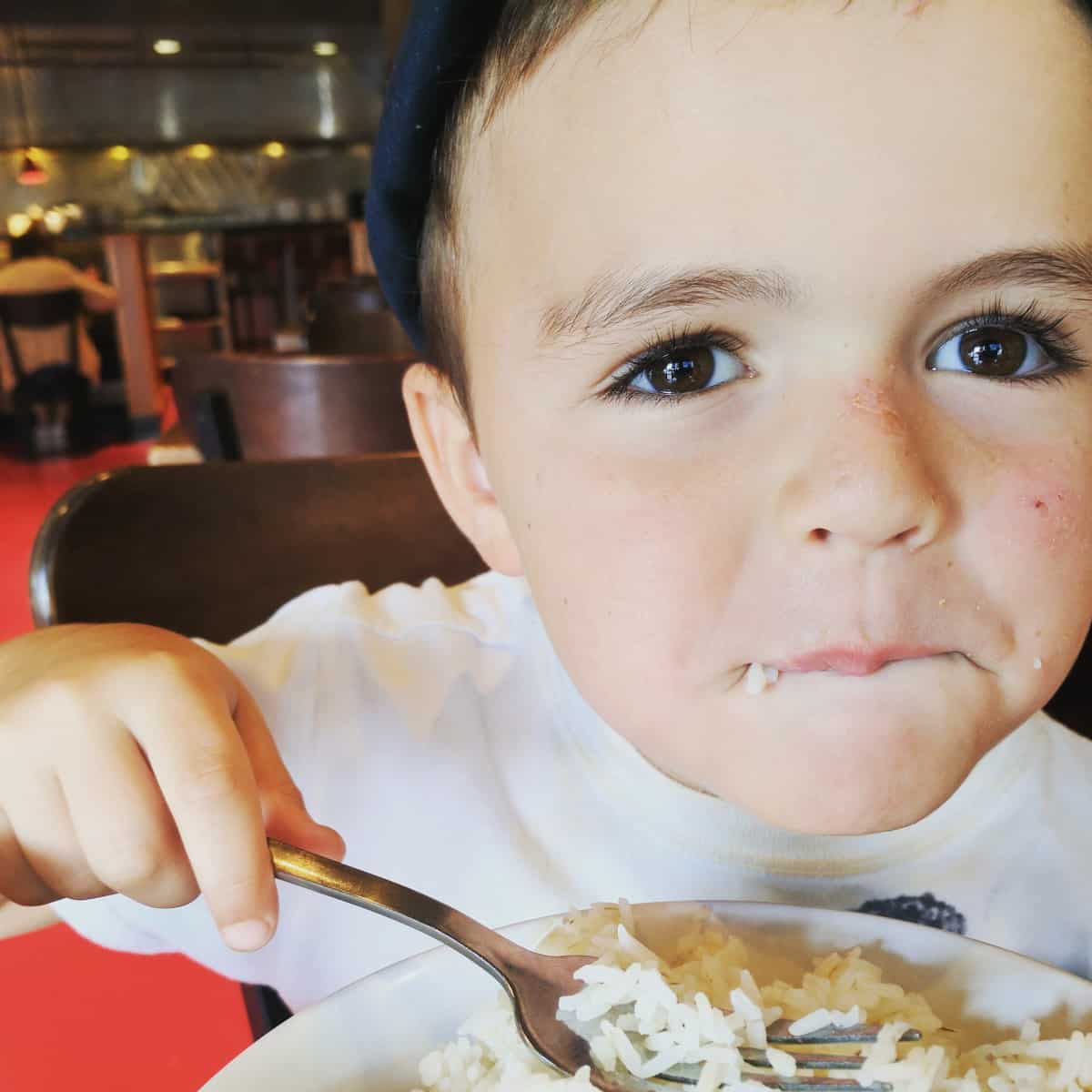 What I've learned over the last decade of visiting Houston restaurants with kids, is… not all are great for families. Some are just not set up for kids, and some just don't like kids.
I do understand not liking kids running through your restaurant or damaging property or disturbing other patrons. I find this irritating too. (And seriously, watch your kids.) But I was once at a casual restaurant and the kids were eating quietly at the booth. We had already spent way more money than the coffee drinkers surrounding us… and the owner came out to thank every single table for their business… except ours.
This place was small and it was deliberate and I was shocked and mad. And I quickly learned to be careful where I spent my money.
So... with that said, there are many family friendly restaurants in Houston and here are some fun places for kids to eat (and parents too).
Jump to:
You can also find our weekly restaurant review HERE.
Mia's is a Carrabba family restaurant and it says "family friendly" right on the logo.
We love this cozy home-like restaurant because they treat us so well here. We walk in, order at the counter and find our seats. The staff always greets us warmly and comes by our table to check on us.
The interior is casual but very nice with a punched tin ceiling and big windows that open to the large porch.
The Ice cream is free and the managers have been known to bring around free cookies. I also think the iced tea is the best in town!
Find their website HERE.
There are several locations, but the museum district restaurant is our favorite.
The walls are playful yet modern and this is very much a grown up restaurant that is welcoming to families. They have a kids menu and a wooden robot to keep the kids entertained!
The menu options are some of my favorite in Houston, with veggie burgers, salads and burgers, fish, meatloaf and more.
Find their website HERE.
Don't let the bland gray exterior fool you. This little restaurant is wild inside.
There is good food, nice patio, iPad station, candy store, arcade AND the proceeds go to help children and families affected by cancer.
This definitely belongs on the "Kid Friendly Restaurants Houston" list.
Psssst - Here is a secret... you can ask for an adult beverage and get it for a donation.
Find their website HERE.
Cedar Creek has a motto: Life is short, don't sweat it! And the many families there seemed to enjoy their life!
It feels casual and welcoming and you will want to sit outside, there is plenty of shade and lots of great tables for small or big gatherings.
Find their website HERE.
Sit outside and the kids can run in the grassy courtyard.
And the southern food was absolutely delicious!
The staff is very friendly and the cookies served with the kid menu are amazing.
This place is good for little aviators! The Black Walnut Cafe in Conroe is located inside the Conroe-North Houston Regional Airport!
Go inside the airport, ride up the elevator and eat lunch as you watch the planes and helicopters!
Find their website HERE.
At the Bissonnet location, sit out on the patio and the little kids can play in the play-kitchen!
Buffalo Grille serve breakfast all day... as well as lunch and dinner option. Plus, the tea and coffee are highly caffeinated.
Find their website HERE.
This is an old family restaurant... and they throw the rolls.
Really, that's their thing... they throw the rolls from across the room and you catch them!
Find their website HERE.
This is just as short list to get your started. I've been busy updating with pandemic-forced closures (like Frey's)... and will update again when things settle out.
Do you have some favorite fun places for kids to eat in Houston? Let us know and we'll add it to the Kid Friendly Restaurants list!