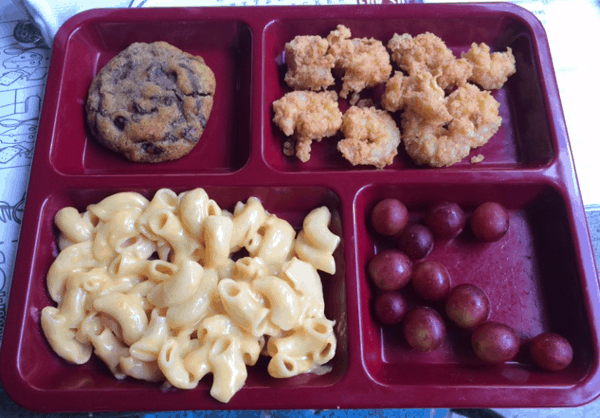 Location:
5212 Morningside Houston 77005
Age Appropriate:
All ages!
Price:
$$
UPDATE:  See the latest post HERE!
Hi, I'm Juliette! My husband, my 6-year-old and I love going out to eat and we are sharing our restaurant finds with you.
We are really excited about this week's review!! One thing I love about doing the reviews is that my friends share their favorite places with me. Houston really abounds with great restaurants and specifically great kid-friendly ones! Punk's Simple Southern Foods on Morningside is definitively one of them: kid-friendly and friend recommended!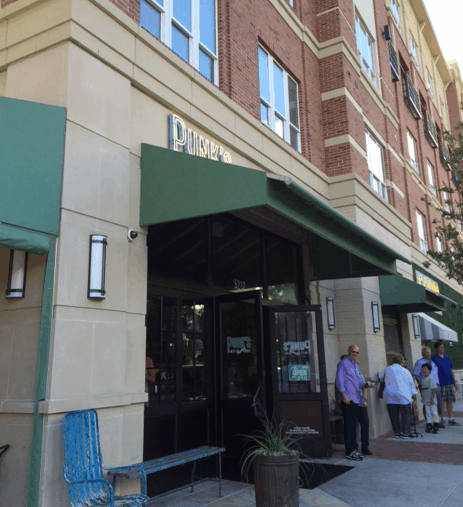 One important thing to keep in mind: they prefer reservations! Our party of ten arrived at 5.30 on Saturday evening with big smiles and hungry stomachs! The staff was so kind -they smiled back and told us it might be 45 minutes before we could get a table.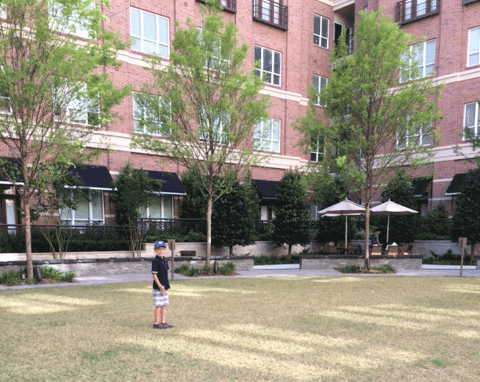 That could be bad news but not at Punk's! Our children ran off to the courtyard and played with bean bags and wooden horses and ran around! The adults ordered a drink and sat down by the fountain watching the children play.
Twenty short minutes later, our table was ready, outside in the back covered patio. It was PERFECT! They also have a side patio and a big dining room that is casual and polished! Their bathrooms are great and well-equipped too. Their furniture is really comfortable and stylish from the wooden chairs to their dining table , or cloth napkins and even the sinks in the bathrooms! It all fits together greatly to create a relaxing and inviting environment for you to enjoy.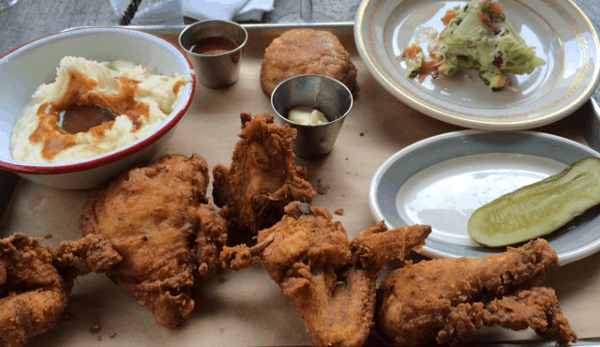 And all this great atmosphere gets only better once you look at their menu! We had to have their fried-chicken. It is served on a big tray with a (delicious) biscuit, mashed potatoes and gravy and their great sauce. The chicken was crunchy but not oily and the sauce was absolutely divine.
My friend and I shared a wedge salad and the chicken dinner. The children menu is great too. They ordered fried shrimp and their little tray had some fruit, a side and a cookie that was "soooooooo good", according to them. One good thing about having them run around is that they are hungry when it is time to eat and they really ate all of their dinner.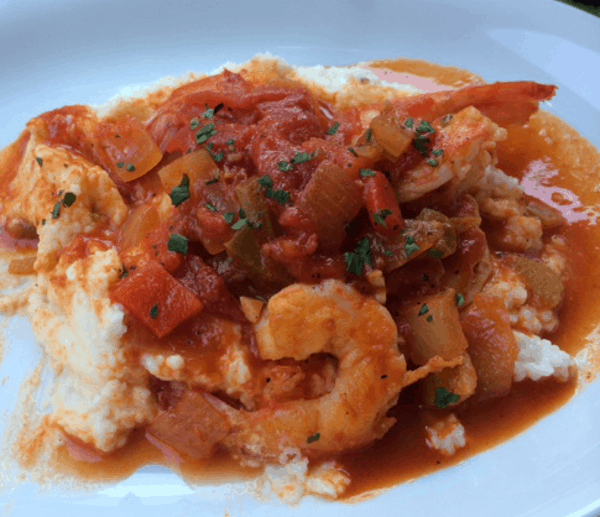 My husband ordered the shrimp and grits and as a southern man it is one of his favorite dinner. He enjoyed all of it! Our waiter, Stache ( because of his mustache!) was great, friendly and attentive but not pushy.
We all had a wonderful dinner in a perfectly kid-friendly environment and we can't wait to come back. So if you want to feel some Southern hospitality, go to Punk's and you might run into us!
See you next week for another culinary adventure!