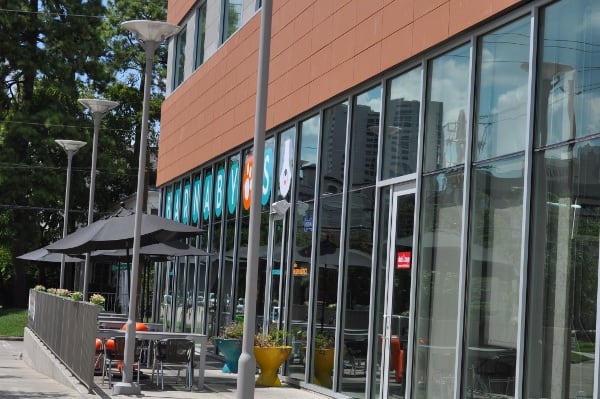 Address:
 1801 Binz Street, Suite 110, Houston, Texas (And 7 other Houston locations)
Across from the Children's Museum is one of my favorite Houston restaurants... Barnaby's Cafe! This fun and funky cafe is named for the owner's childhood pal, the sheepdog named Barnaby, and is full of sheepdog art.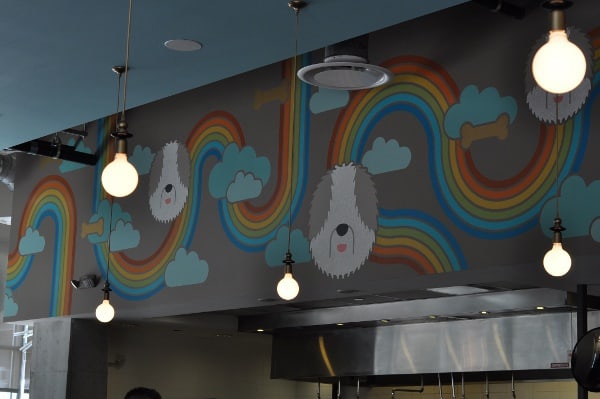 The walls are playful yet modern and this is very much a grown up restaurant that is welcoming to families. They have a kids menu... and when we were there last... a wooden robot to keep the kids entertained!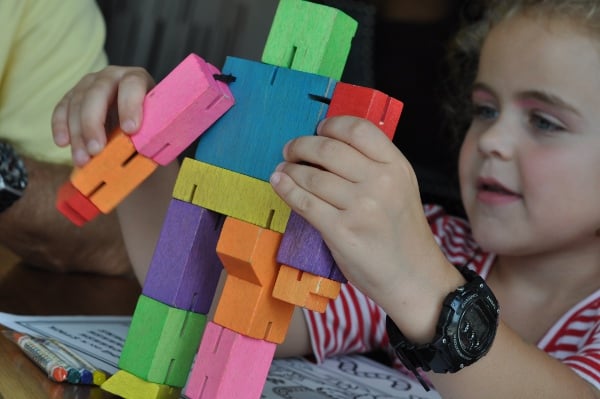 The menu options are some of my favorite in Houston, with several options of veggie burgers, salads and burgers, fish, meatloaf and more. I like good veggie burgers and I think it's awesome that they serve several options. And when I get a salad instead, it's can-hardly-finish-it big.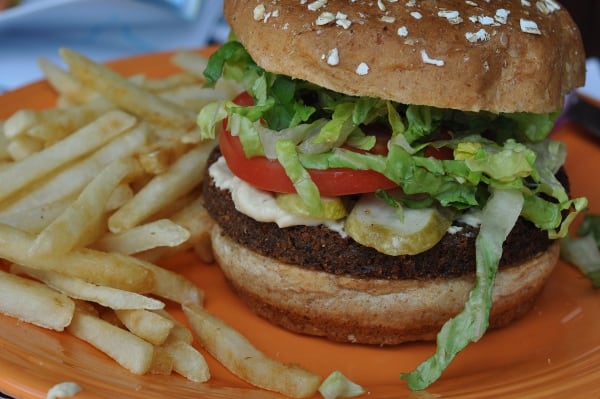 You order at the table, color the kid's menu and play with the robot... and before you know it, the food arrives. The wait staff has always been friendly and attentive and eating at Barnaby's is always a good family lunch.
The kids like the mac and cheese, my mom and I like the falafel burger and garden burger and my dad likes the salmon. And occasionally we switch it up.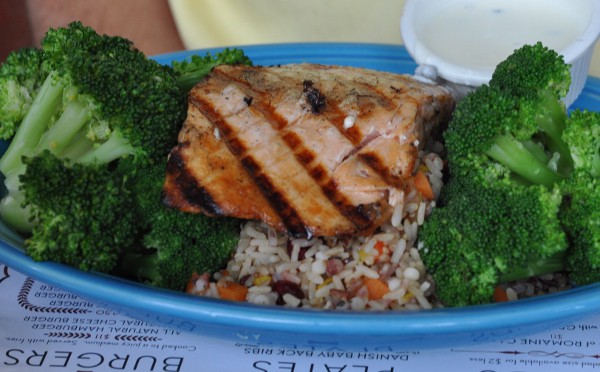 In the museum district, you can park in the garage. The first floor is labeled as free and there is a sign inside the restaurant saying upper-floor parking will be validated.
Take a look at more of the pictures below and let me know if you see the robots when you go!