Things to do in San Diego!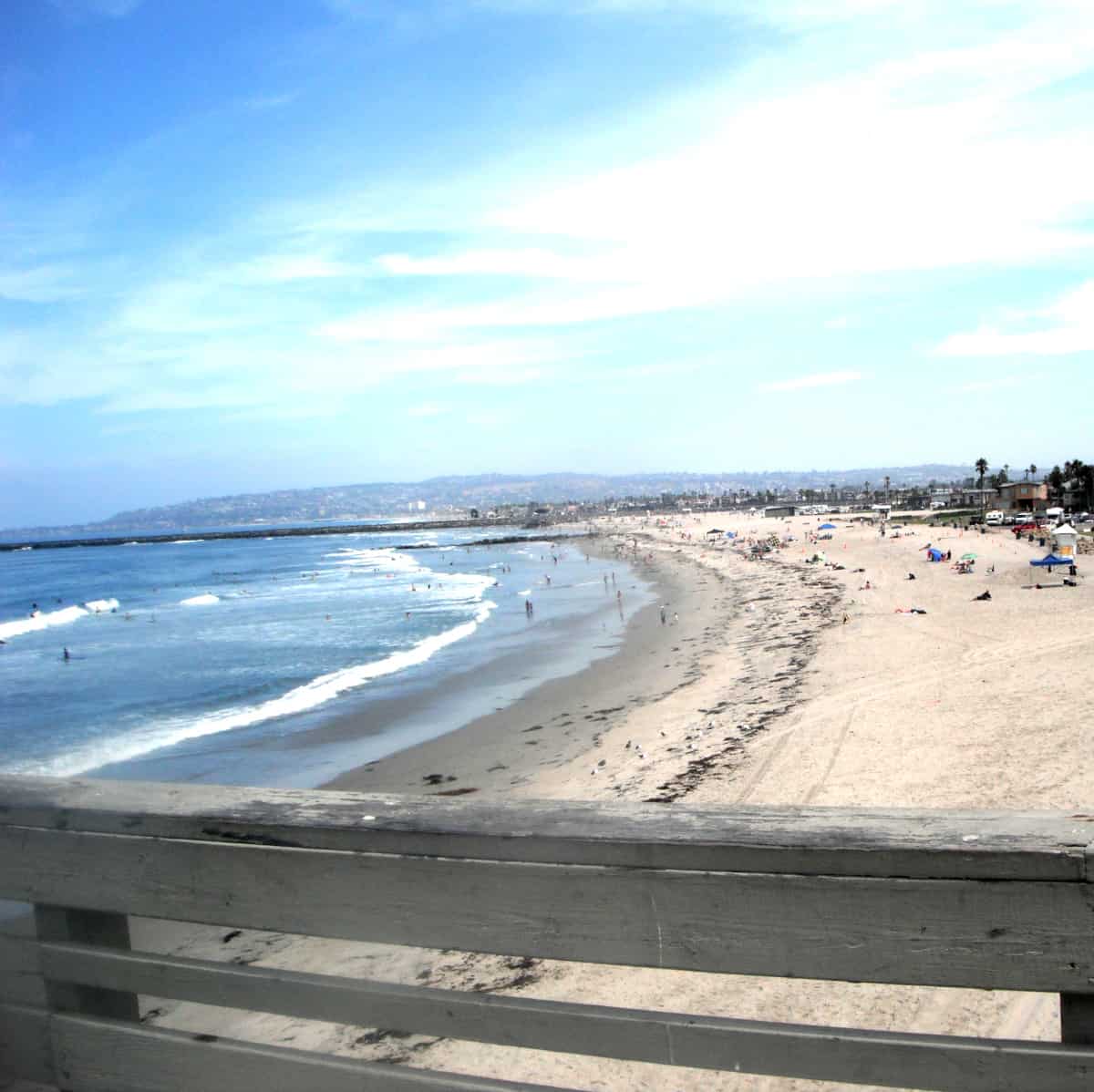 Many years ago, I was a Navy wife in San Diego. And for the decade that followed, I traveled from Houston to San Diego every other week for work. And when I was especially lucky, I would take my kids with me.
I love Houston, but San Diego is pretty fantastic. The temperature is usually a perfect 70 something, there are miles of beautiful beaches and, Houstonians will appreciate this... there are no mosquitoes.
My friends often ask for tips for where to visit on their San Diego vacations, so let me share my favorite things to do in San Diego, from a (used-to-be) local mom.
Jump to:
Where to Stay in San Diego
My recommendation to my friends is to stay west of Interstate 5. I like all of San Diego, but if you go too far inland, you will see shops and restaurants and businesses like Houston (but with more palm trees and nicer weather). To the west of Interstate 5, you will have miles and miles of beautiful beaches.
Let me give you a quick overview of the beaches in San Diego... and yes, it's over simplified but will give you an idea of where to go.
In San Diego, you fly into Downtown which is very nice. It's changed a lot since we first moved there... the views are beautiful and there are great restaurants and shops.
Just a little south of Downtown is Coronado with giant beaches, the famous Hotel del Coronado and a Navy Base (with the other Navy Base in Downtown).
Just a little north(ish) of Downtown is Point Loma and Ocean Beach. Ocean Beach is old-fashioned, laid back and the destination for a lot RVs and Volkswagen Vans. It's also were I lived.
Further north is Mission Beach with nice beaches and a little bay (where I learned to surf). North of this is Pacific Beach with a lot of young adults, bars and restaurants.
North of this is La Jolla and then Del Mar... with zip codes that everyone dreams of having one day. Beautiful houses, nice shops and restaurants and nice beaches.
My husband was on the Navy Bases in Coronado and Downtown, we lived in Ocean Beach, and I worked near La Jolla... so this strip of coast is what I know best... and are what I always recommend to friends. If you go further north or south... I bet you can also find great places by the beach.
Hotels are up and down the coast... so try to stay west of I5... or make sure you vacation takes you there!
Things to do in San Diego
Take the big bridge over to the island, or ride the ferry. Here you will find really big beaches and nice shops, restaurants and the Hotel del Coronado (as seen in "Some Like It Hot" with Marilyn Monroe).
Coronado is also home to a Navy Base (and where I visited a certain Aircraft Carrier pretty frequently). You cannot get on the base without an ID, but you might see Navy Seals training on the beach.
When we first arrived in San Diego, Downtown was so-so and there was a constant conversation about whether or not we should gamble and buy property. Well, 15 years later, I can say that this would have been a really good purchase.
In Downtown, you can go to a Padre's baseball game and visit the new Children's Museum (which I have not seen yet!).
Be sure to also visit Seaport Village and the Embarcadero. Here you will find a lot of shops, great views of Navy ships, the Star of India and the USS Midway Museum (which is a ship you can tour).
In Downtown's Gaslamp District, you will find a lot of restaurants and bars. And, the Little Italy district, with outdoor dining and farmers markets, is where I wish we had bought that condo.
Very close to Downtown is the San Diego version of Houston's Hermann Park. Balboa Park has gardens, museums, theaters and the San Diego Zoo.
This park is beautiful and there is a lot to do and places to eat. Check the latest Reciprocal Membership Program for where you can use your Houston memberships in San Diego.
I used to live in Ocean Beach (OB), so you can be sure that I am biased in my review. Saying this part of San Diego is laid back is an understatement. Here you will find a RVs, VW vans, surfers, sunbathers, restaurants, bars, local shops and a beach dedicated to dogs. When you get to Newport Avenue, you will feel like you've entered a different decade. It is unlike anywhere else in San Diego and you need to check it out.
OB has one of the longest piers in Southern California and has a hole-in-the-wall restaurant and bait shop in middle. Also, each week you can visit the Farmers Market that takes over Newport Avenue.
Also, if you walk or drive along the coast from Ocean Beach towards Point Loma, you can find the most beautiful cliffs... called Sunset Cliffs.
Just north of Ocean Beach is Mission Bay. The calmer bay is where I took surfing lessons (through the OB Surf Shop). It is also the place for water sports, picnicking and playing.
Just north of Mission Beach is Pacific Beach... and where a lot of college kids and young adults hang out. It's beautiful and has nice beaches, restaurants, bars and bathing-suit-wearing rollerbladers. You should go hang out there... but I'm no longer hip enough.
Now this is the zip code that lots of people want to have one day. Nice houses and beautiful beaches are in La Jolla.
La Jolla Cove is especially nice with shops, high end restaurants, a small family beach and a whole lot of sea lions. La Jolla Shores is also very nice and has a bigger beach for the kids. We've spent a lot of time digging and building fortresses on this beach.
8. Theme Parks:
If you are looking for theme parks/zoos, check out San Diego Zoo, San Diego Safari Park, Sea World and Lego Land. I've been to all of them over the years and taken the kids to a few... but really, my personal preference is to spend time in the city and at the beaches rather than spending tons of time and money at the parks. But, if your family is a theme park family... go!
More Information
If you are headed to San Diego, check out LaJollaMom.com for not-used-to-be-local... but living-there-everyday guide to San Diego!