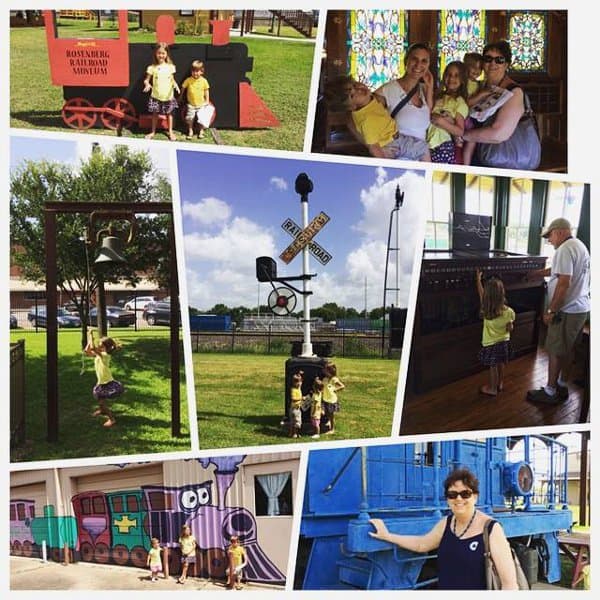 If your kids are anything like mine, they are slightly obsessed with trains. We have been meaning to make it out to the
Rosenberg Railroad Museum
for quite some time and I am so glad we finally did!
The museum is located about a 45 minute drive from Houston and has been celebrating railroading in Fort Bend Country for over 160 years. Did you know that Rosenberg was (and still is) a hub for multiple rail lines? Neither did I.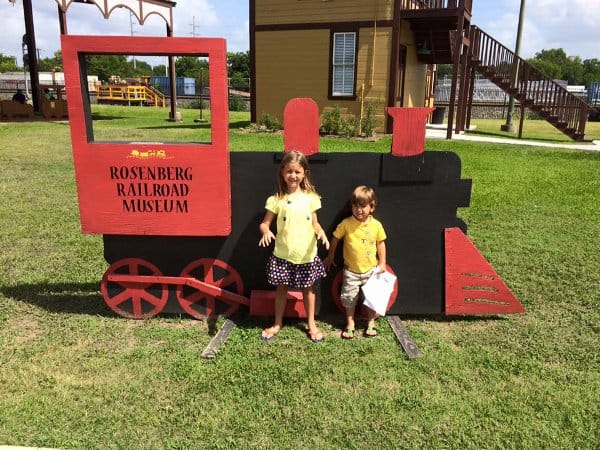 There is a small museum on site and we were given a fun scavenger hunt for the kids within the displays. The hunt helped my 5 year old stay engaged and encouraged us read a few different items that we might have otherwise breezed by.
After we completed the scavenger hunt and received our small prize, we were taken on a private tour of the rest of the buildings. We didn't need to reserve the tour ahead of time, they have a number of docents on hand and once a group is ready to move on to the rest of the museum, away you go! All of the guides are volunteers and so knowledgeable. The museum is also located right next to active tracks so you can see working trains coming and going throughout your visit.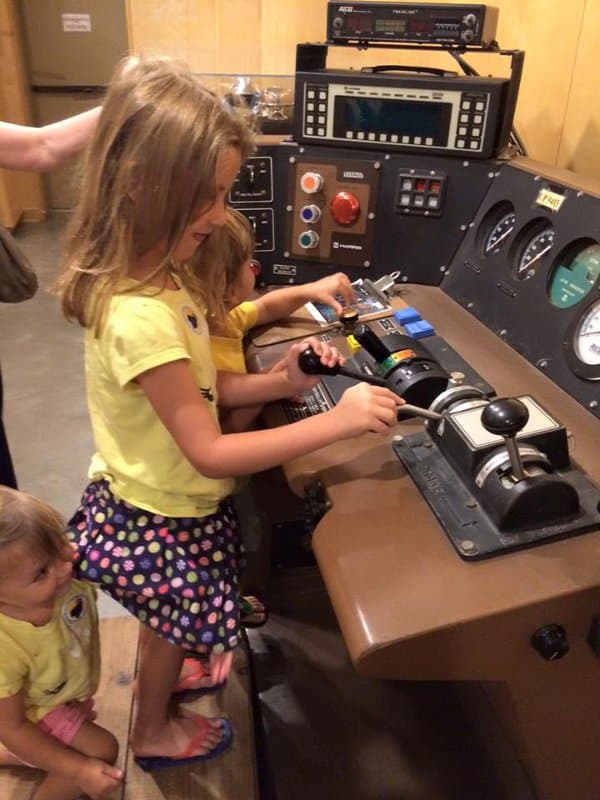 We were first taken to Tower 17, which was the originally controlled the crossing of the Gulf Colorado & Santa Fe Railroad (Santa Fe) and the Galveston Harrisburg & San Antonio Railway Company (Southern Pacific). My daughter got to move switches on the old board and see how the controller would view the tracks and keep traffic safe at a crossing. They also now how have computer display for how the modern trains are controlled. It was interesting to see the difference and much like air traffic controlling, seems like a weighty job.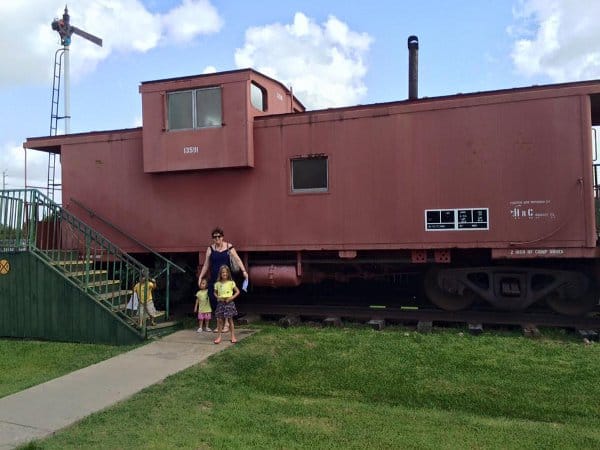 From there, you explore the 1972 Mopac Caboose to see how a conductor lived and are taken to the 1979 Quebec Sleeping Car were you are transported back in time to when traveling by rail was the peak of luxury.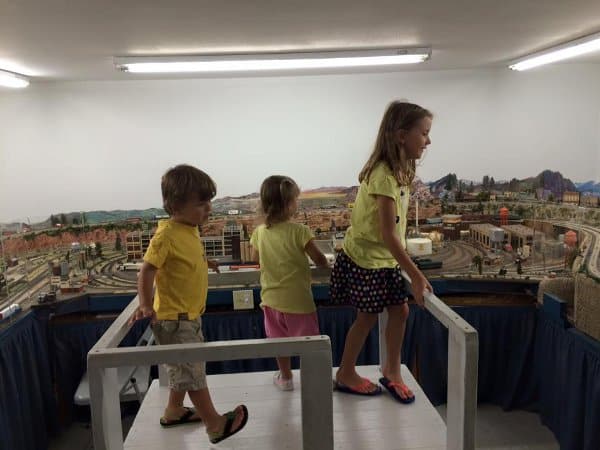 They then show you a entire indoor model train set and you eventually finish up in a play room full of trains and a viewing station to watch the tracks.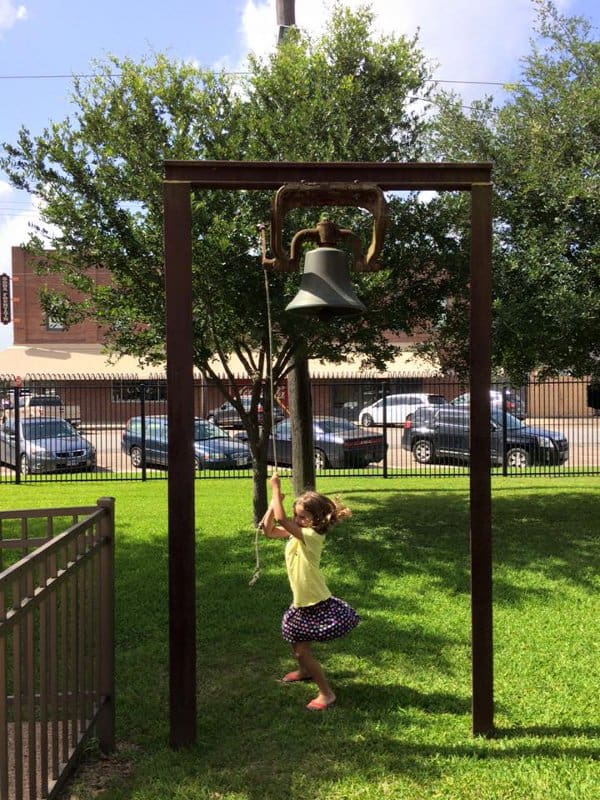 My kids had trouble picking their favorite part of the tour. The sleeping train was really impressive as was the model trains. I personally enjoyed learning some of the history of rail travel and having a one-on-one guide helped deepen the experience.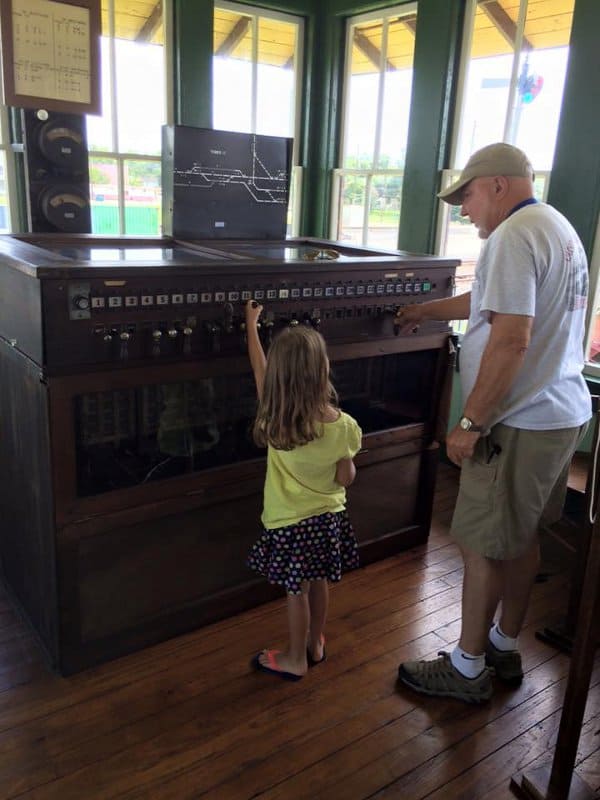 When you finish up, there is a old fashioned soda fountain restaurant called
Another Time
across the street. We stopped there for lunch before headed home and ran into our tour guide!
The hours are limited and they are only open Wednesdays - Saturdays, so check the website before you go. Adults are $5, children 2-14 are $3 and under 2 years old is free. They also host birthday parties and special events.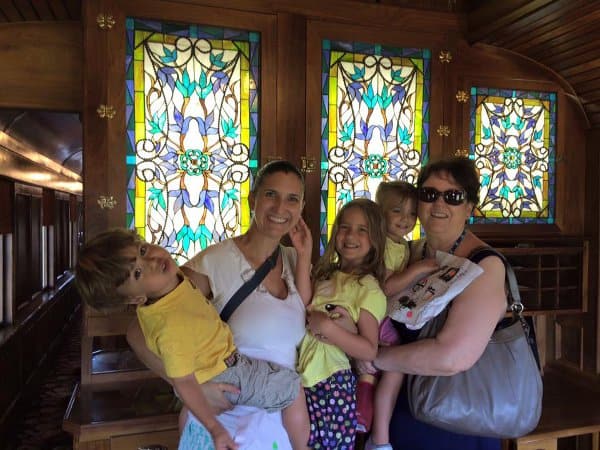 About Amanda S.
She and her husband moved to Houston from California in 2009 and are now raising three freshly minted Texans. When she is not chasing around her preschooler and toddler twins, Amanda freelances as a publicist. She loves good food, a nice glass of wine, and the sound of silence. You can follow her on Twitter and Instagram @KismetSorena where you can expect to find an overwhelming amount of pictures of her children.