Hi this is Pranika! My older daughter loves Mexican food; I can't blame her and I was happy to oblige! We had plenty of sweet potatoes at home so I decided to improvise. I decided on enchiladas with sweet potato and black beans plus sliced jicama, sliced avocado, chips & salsa, and salad greens on the side.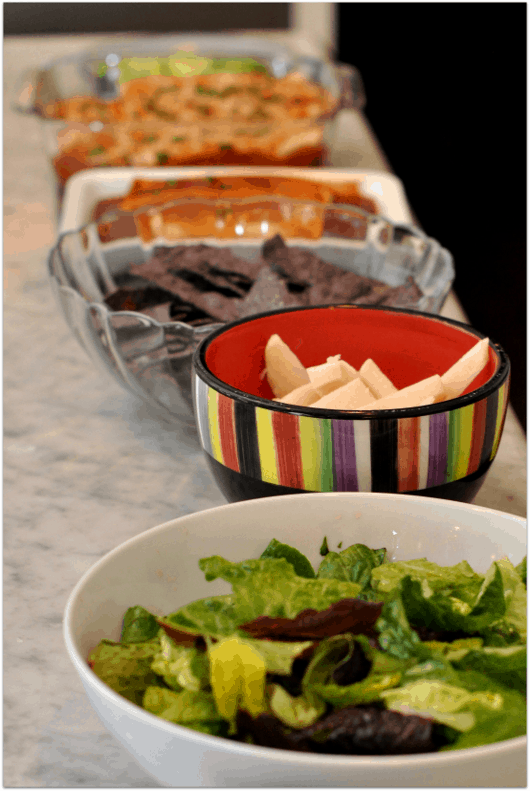 I wasn't sure if my younger one would even try the enchiladas, let alone eat them so I buffered with all the quick side dishes.
Happy cooking and eating!
Sweet Potato & Black Bean Enchiladas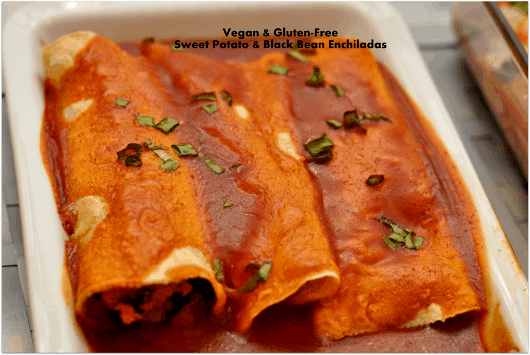 ½ large sweet potato, peeled and cubed
½ cup water
1 tsp olive oil
1 can black beans, drained and rinsed
1 green onion, green portion only – thinly sliced
2 cloves of garlic, diced
1 lime
½ tsp cumin
¼ tsp oregano
½ tsp chili powder
½ tsp sea salt
¼ tsp pepper
Old El Paso Mild Enchilada Sauce
Corn tortillas
Corn/Flour tortillas
Shredded cheese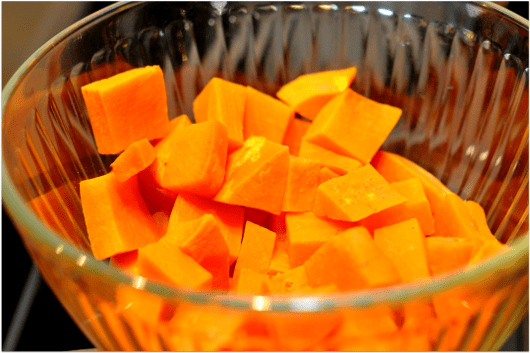 Pre-heat oven to 350 degrees. Add sweet potato and ½ cup of water to a microwave-safe bowl and cover. Microwave for 5 minutes. Drain any excess water. Transfer to a large bowl, add 1 tsp olive oil and mash.
In a separate bowl, add black beans (drained & rinsed), green onion, garlic, and juice of one lime. Mix well. Add beans to sweet potato mash along with cumin, oregano, chili powder, sea salt, and pepper and combine with a spoon.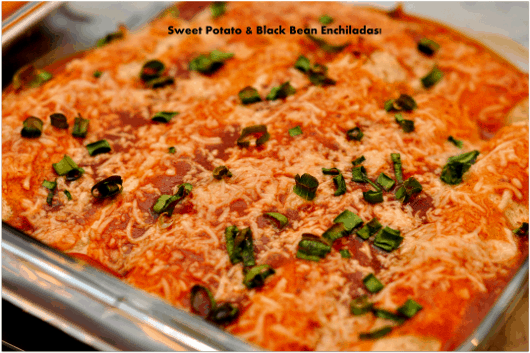 Use an oven-safe baking dish. Coat the bottom on the dish with some Pam to prevent sticking and then add 1 ½ cup Enchilada Sauce. You can definitely make your own sauce, but in the interest of time, I used a can instead.
Using a spoon, place sweet potato/bean mixture in a line down the middle of the tortilla. I used about 2 large spoonfuls. Roll the enchilada tight and place on the side of the dish. Repeat this step until you have placed as many enchiladas as will fit into your dish (I used a square baking dish and fit 5 across and 1 on the side)! Add 1 to 1 ½ cup of enchilada sauce on top of the enchiladas, once the pan is full. Sprinkle the top with shredded cheese if desired.
I also made a small dish of enchiladas that were gluten-free and vegan – using corn tortillas and leaving off the cheese for our dinner guest. I baked both dishes together on the top rack for 20 minutes, uncovered.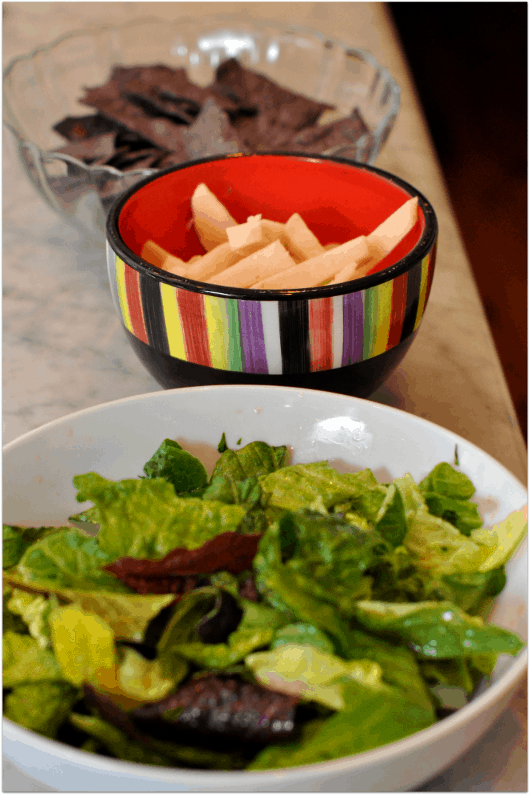 Once done, I sprinkled green onions on top and served! While the enchiladas baked I got the sides together. I served sliced jicama with lime and salt, chips and salsa, sliced avocado with lime and salt, and some salad greens. In place of dressing for the salad, I drizzled the juice of a ½ an orange on top, along with some olive oil and salt and tossed it together.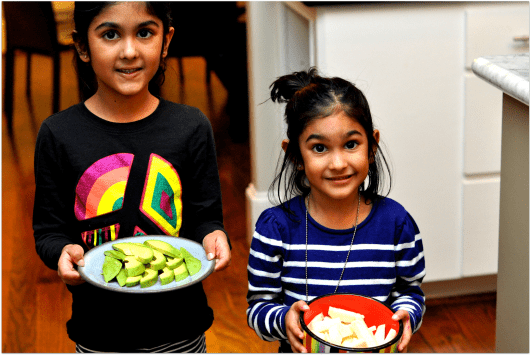 What was the verdict: four out of five loved the enchiladas. As I thought, my younger one (the pickier daughter) ate a few bites unwillingly and then said she didn't want anymore. She filled up on the sides instead.
All in all, a successful and delicious experiment in my book! Enjoy!