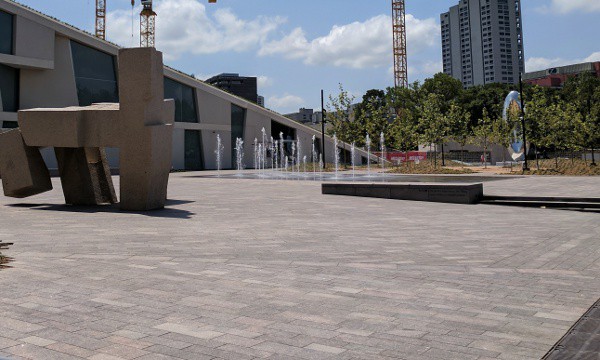 Address:
5101 Montrose Blvd, Houston, TX 77006
The Brown Foundation, Inc Plaza at the Museum of Fine Arts Houston is now open!
At the new Glassell School of Art is a big plaza with sculptures, splashpad, roof garden and coffee bar.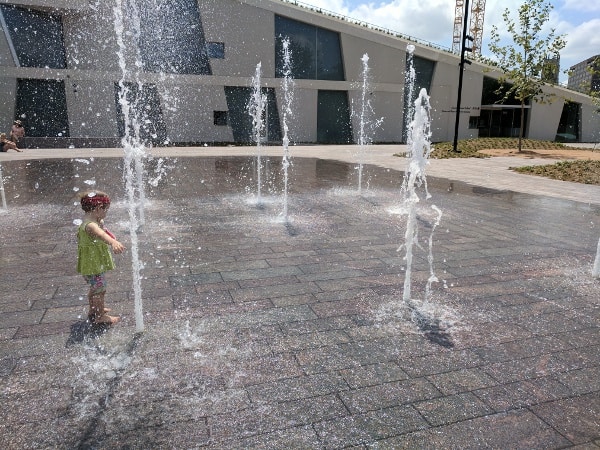 Paid
parking
is available in a garage under the plaza (accessible on Montrose Blvd)... but we like to park for free near
Bell Park
and walk over.
We've been watching this plaza for months... and first the big shiny sphere popped up and then the fountains and then the construction fences finally came down.
The splashpad water comes through the patio... and the pavers that are not wet can be quite hot. Also, there is not a ton of shade. But it sure is beautiful and a great addition to the museum district.
Visit the museum, the labyrinth next door at St. Paul's, Hermann Park and cool off at the plaza! Look at the pictures!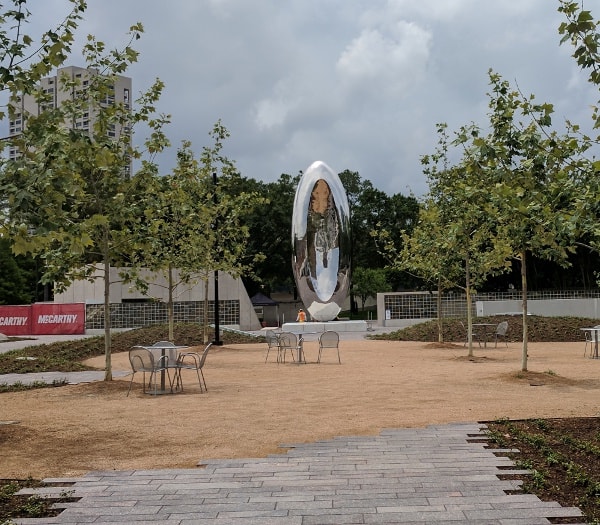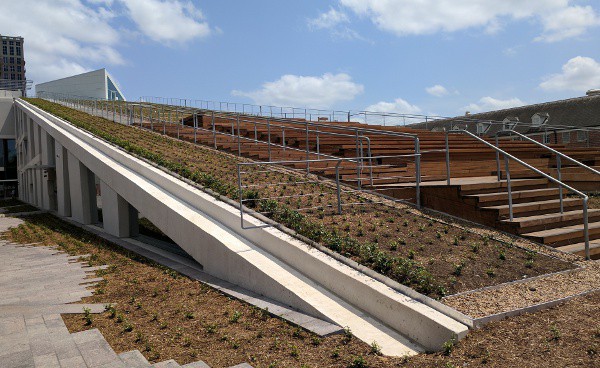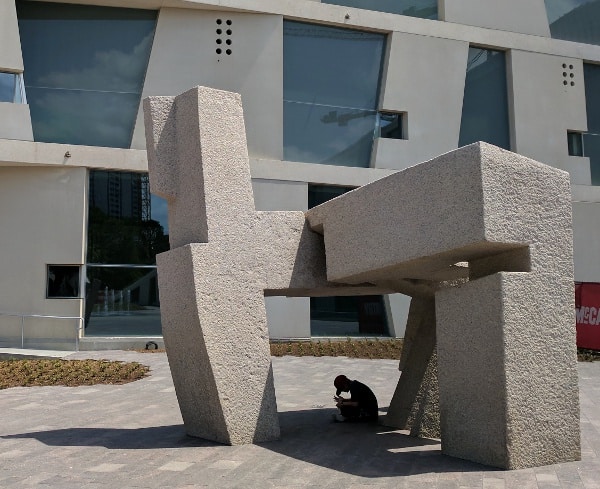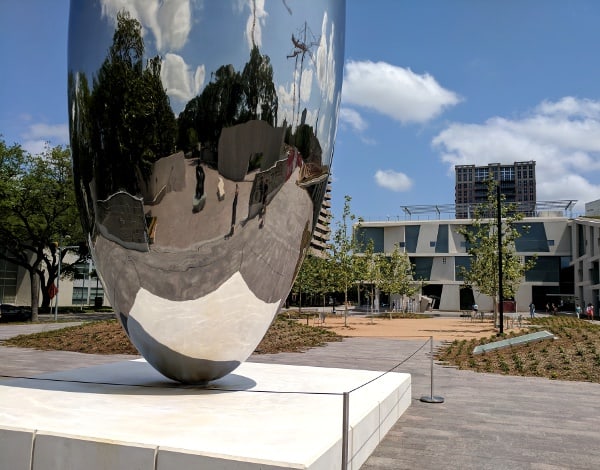 Find more Houston area parks: