Hi this is Pranika! Sometimes time is so short, you need to use some short cuts. Usually everyone is in the mood for pizza so I keep some pizza crusts on hand in the fridge, along with shredded mozzarella and pizza sauce. And Voila – we have semi-homemade pizzas! The girls love to create their own delicious masterpieces and eat the end products!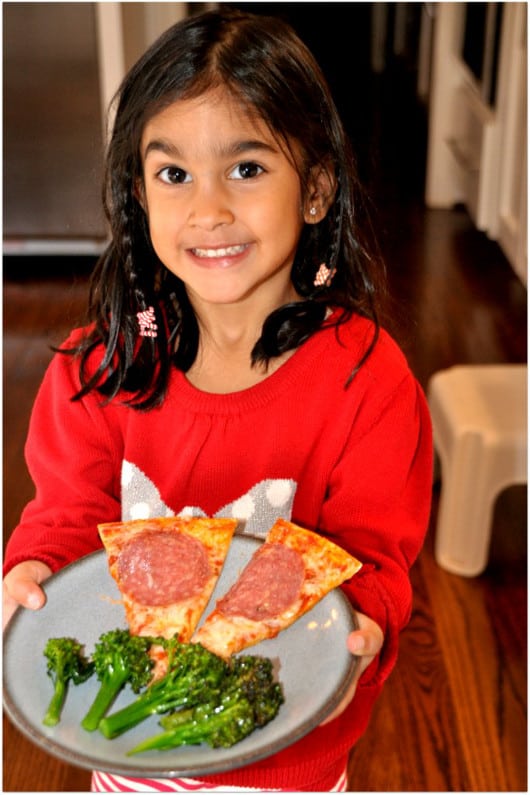 Happy eating and enjoy!
Semi-Homemade Pizza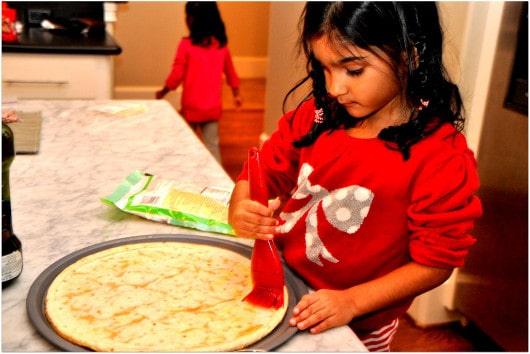 Pizza crusts (for the adults I use Whole Foods organic crusts and for the kids I use HEB Ultra thin & crispy wheat crusts)
Shredded Cheese (we prefer mozzarella)
Purchased pizza sauce (ex: Classico)
2 tbsps Oilve Oil
Other toppings as you desire!!!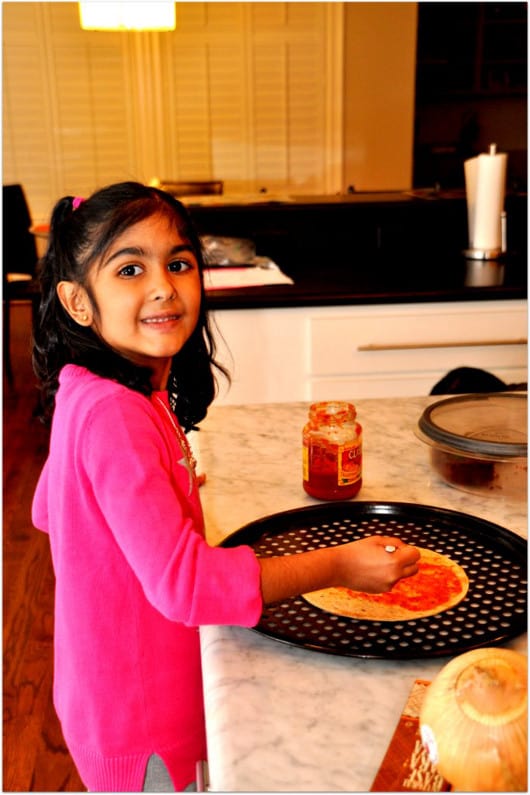 Brush pizza crusts with olive oil. The kids usually spread pizza sauce and cheese on theirs and occasionally add salami.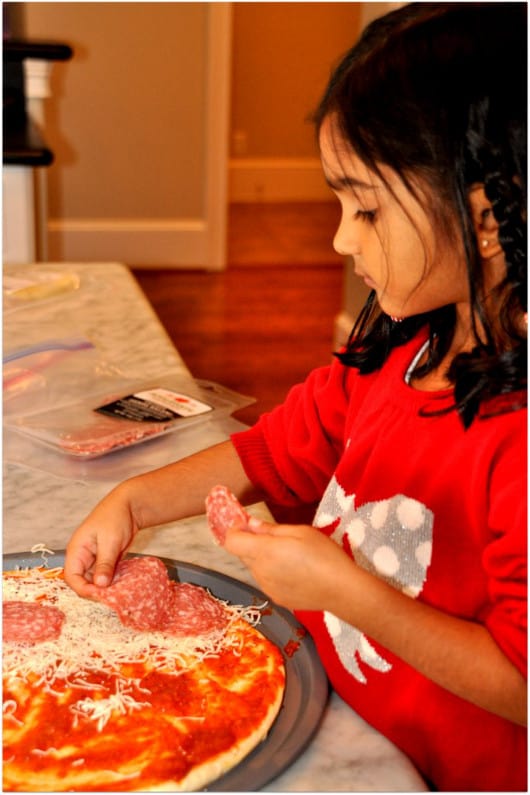 For the adult pizza, we use veggies such as mushrooms, olives, and/or onions and mix with crumbled bacon or jalapenos. Bake the crusts according to the directions, cut into slices, and eat until full!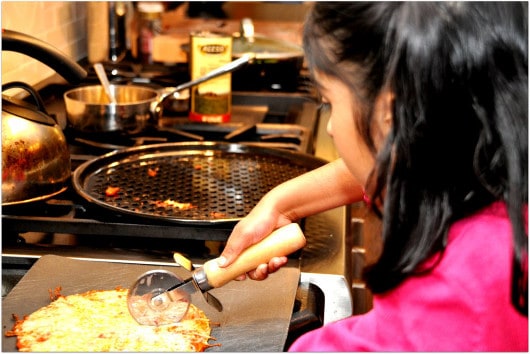 Sautéed Broccolini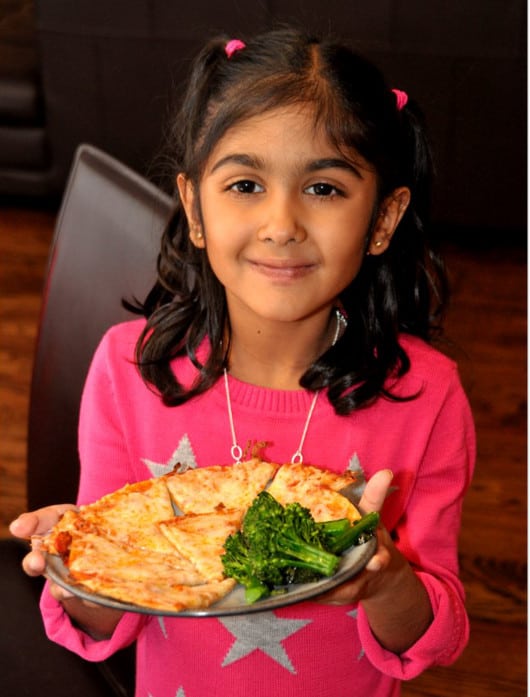 1 bunch broccolini
1 tbsp olive oil
Salt
¼ cup water
I cut the broccolini and discard the bottom few inches into the compost. (You can also peel them and use them as crudités.)  Heat olive oil in non-stick pan over medium low. Add broccolini, sprinkle with salt, add water, cover and cook for about 8-10 minutes, depending on the level of crunch desired.