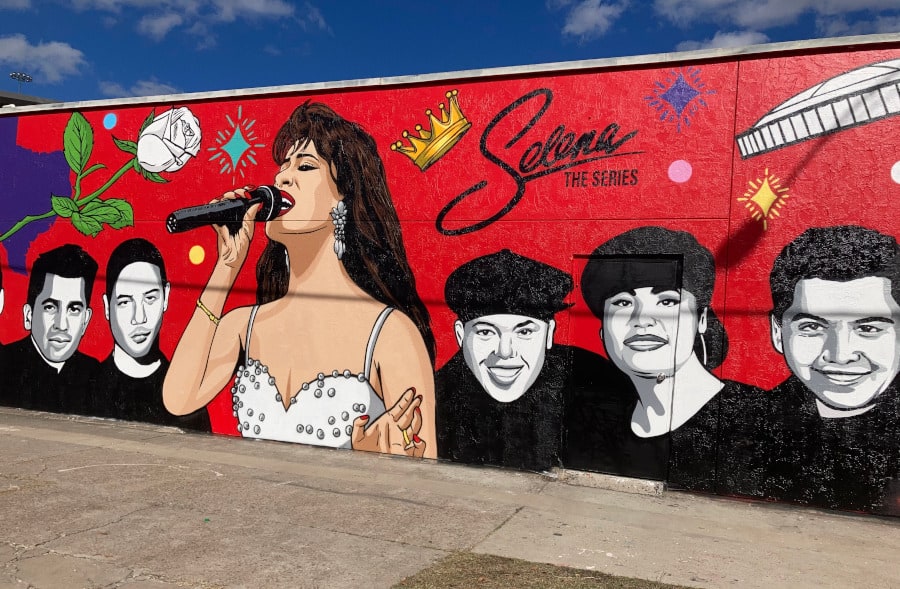 Just look at this new Selena mural in EaDo Houston... made for the new Netflix show, Selena: The Series! It is by Artists Sylvia "Donkeemom" Roman and Alex "Donkeeboy" Roman Jr.
Articles about the Selena mural say it is just up for a short time, but I hope it doesn't go away as soon as December 13 (like the posts say). We'll take another drive by soon... but tell us if you find it!
This Selena mural is very close to the Houston Graffiti Building and the art surrounding 8th Wonder (including Donkeemom's well known astronaut).
Polk has a lot of construction right now, so it might be best to park in the metered spots by 8th Wonder and then walk to the other murals.
If you are looking for some of the coolest Houston merchandise around, head over to the Donkeeshop. Here you can find prints, shirts, masks and stickers by the artists. (I want the pink astronaut sticker!)
So... go see the new Selena Mural and let me know that it's still up. And even if it's not, go to the Houston Graffiti Building and 8th Wonder for lots more art. (And if you've seen the new Netflix series, tell us about that too.)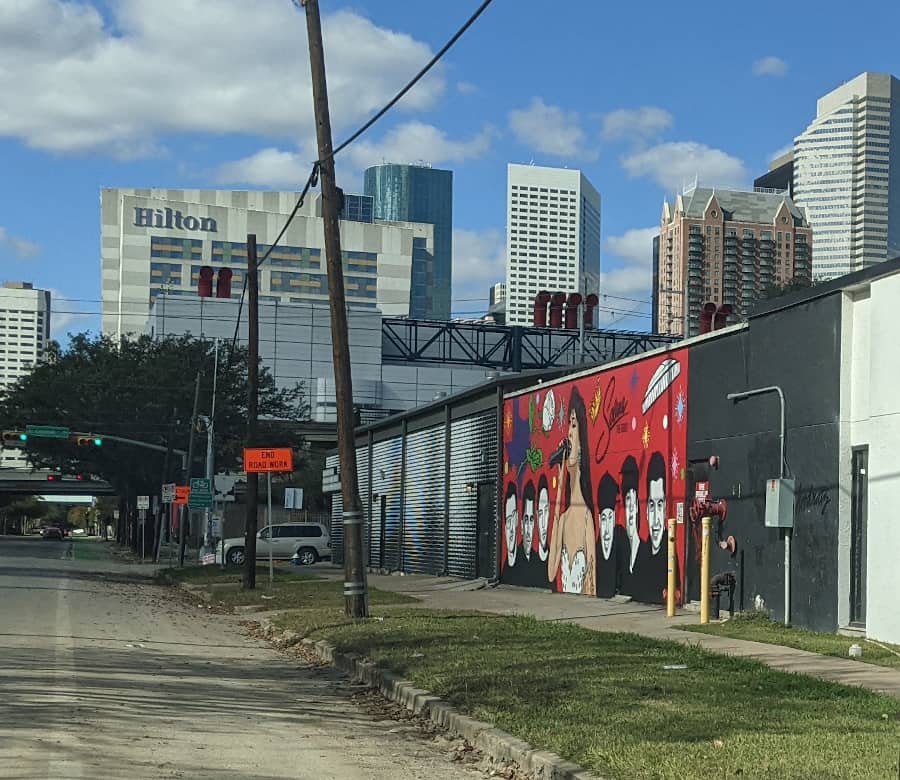 Selena Mural:
Address: 2101 Polk Street, Houston, Texas