Hi this is Pranika! –I have always thought that spring rolls are not easy to make…not sure why. I had no idea how simple they really are!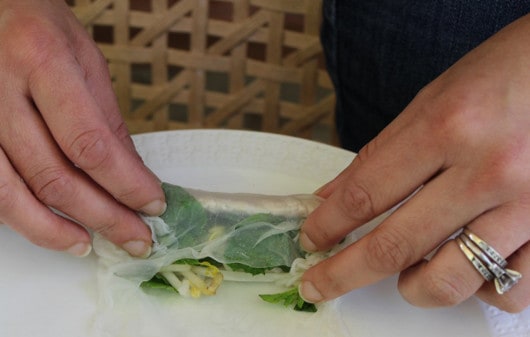 They are pretty quick, healthy, and quite fun to make. I had some good friends to help me out as well. For vegetarians, you can substitute sautéed tofu or mushrooms for the shrimp or pork.
Happy cooking and eating!
Rice paper spring rolls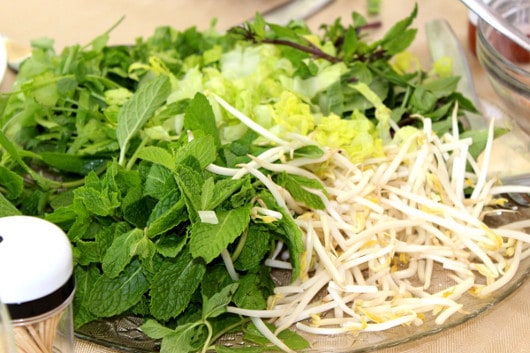 Shrimp, deveined
Pork, very thinly sliced
Rice paper
Rice stick noodles
Thai basil
Mint
Cilantro
Bean sprouts
Sweet chili sauce
Hoisin sauce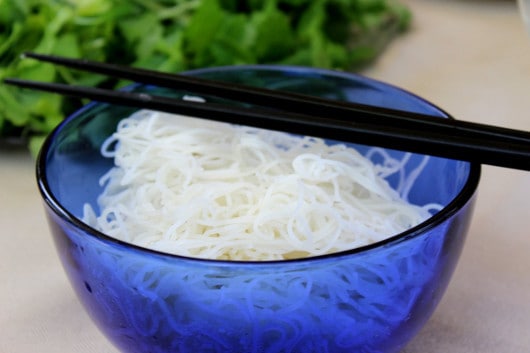 Begin by setting a few pots of water to boil; you will need three. One to boil shrimp, one for the pork and one for the rice sticks.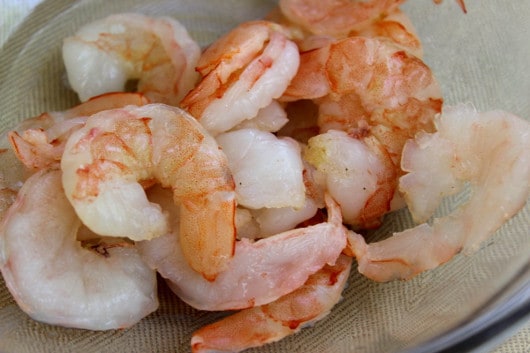 You can peel and cut the tails off the shrimp after they are boiled; they just need 2-3 minutes in the water and will change color. Then take them out and peel and cut tails off. Place in a platter. Boil very thinly sliced pork pieces in boiling water for about 2-3 minutes until they turn color; pull out with tongs and place in a platter.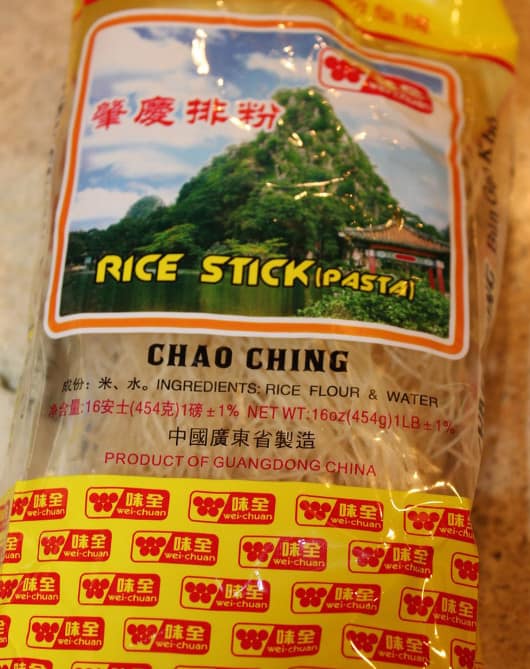 Place the rice stick noodles in boiling water for a few minutes until they soften and remove and drain in a colander. Place the rice noodles in a bowl. You will also need a glass bowl of hot water to soften the rice paper.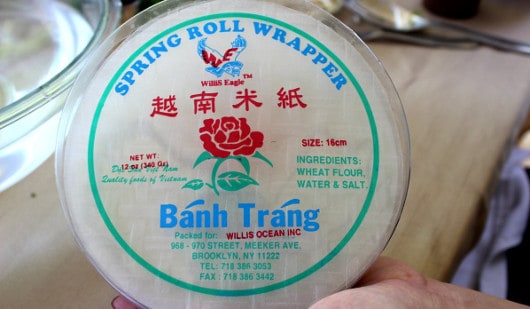 Place all the herbs and bean sprouts on a large platter. No need to chop herbs or remove stems; you can do this while assembling the spring rolls.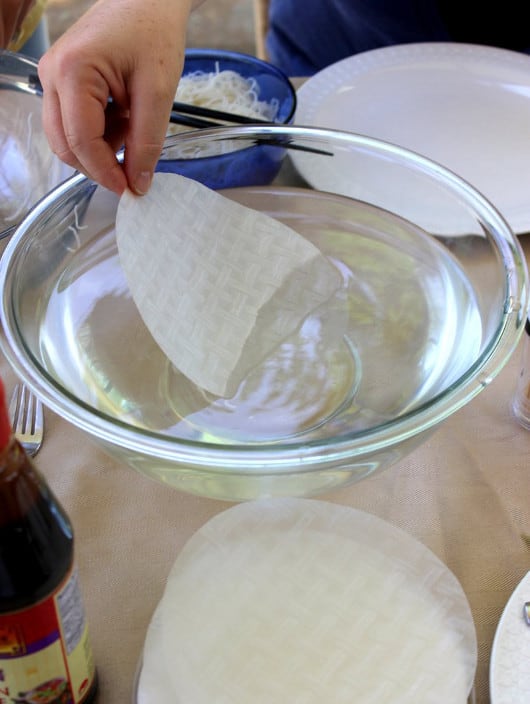 Lay out all cooked ingredients on a table and begin assembling! Submerge you rice paper into the bowl of hot water until it's soft and place flat on your plate. You can place some rice stick noodles in the center of the paper, topped with your choice of protein.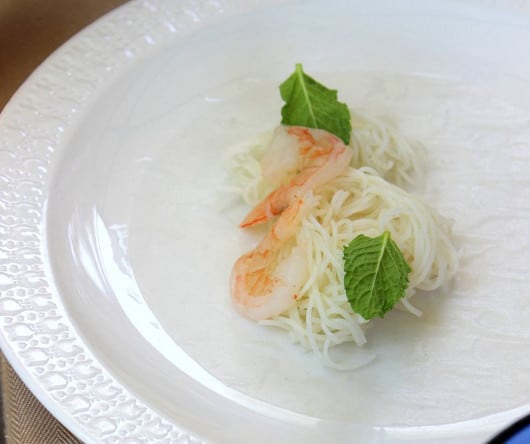 Next choose your herbs/sprouts and place on top. Once you have added all the ingredients, begin by rolling the paper tightly and then fold in the ends and continue rolling until done. We served ours with Hoisin sauce and sweet chili sauce for dipping.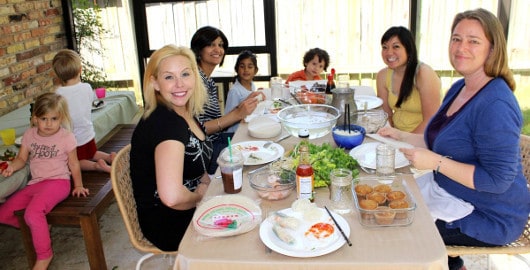 My younger daughter preferred hers with just pork and noodles, but at least she ate it! These were fun, finger foods that were healthy and filling. We also ate our spring rolls with fruit on the side. Enjoy!