Rob Fleming Park and Pool in The Woodlands... Beach Entry, Slides and Lazy River!
The Woodlands has some very nice pools and parks... and Rob Fleming might be one of the biggest and best!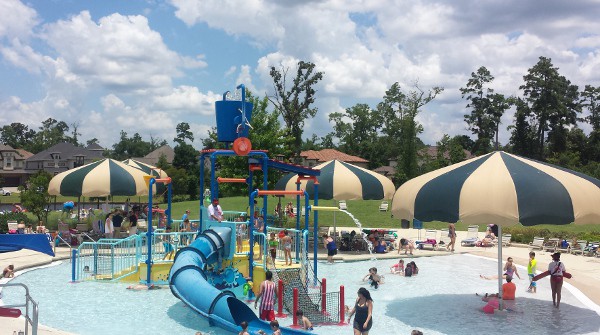 Rob Fleming Pool:
The Rob Fleming Park Aquatic Center is really a small water park. It has a beach entry pool with a play structure and water buckets, a regular pool, a lap lane, a lazy river and a water slide! There is a concession stand, a lot of seating and you can bring in your own food and drinks.
There is a fee to swim at Rob Fleming pool and the latest rates can be found HERE. (Also, non-residents can swim. When we walked in, I told them we were not residents and no one was concerned. The staff just checked us in and we were on our way.)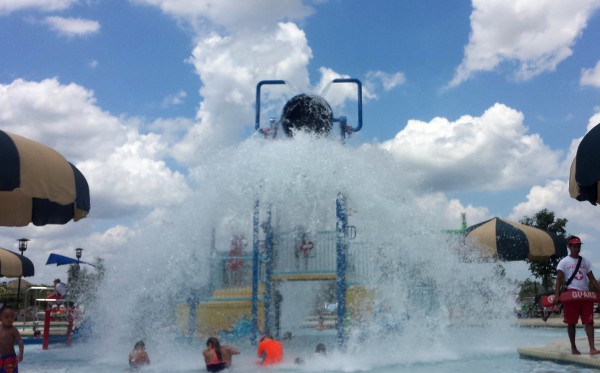 We were staying in
Hughes Landing
and arrived at Rob Fleming park mid-morning. By this time, much of the shaded seating was taken, but the pool was not overly crowded.
My bigger kids (over 48") went straight to the big slide, for which you haul up a single or double tube. They went up, down and around... about 20 times. And then it was off to the lazy river and big pool.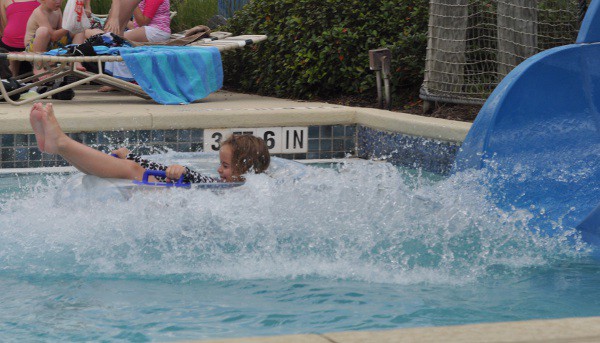 At Rob Fleming Park Pool, I was able to watch the big kids, with the help of lifeguards, but kept the closest eye on my little one in the toddler pool. He also went up, down and around his little slide about 20 times.
We all met up in the pool and lazy river and had a great morning.
This pool is obviously much smaller than somewhere like Wet 'n' Wild... but it's also easier to watch little kids.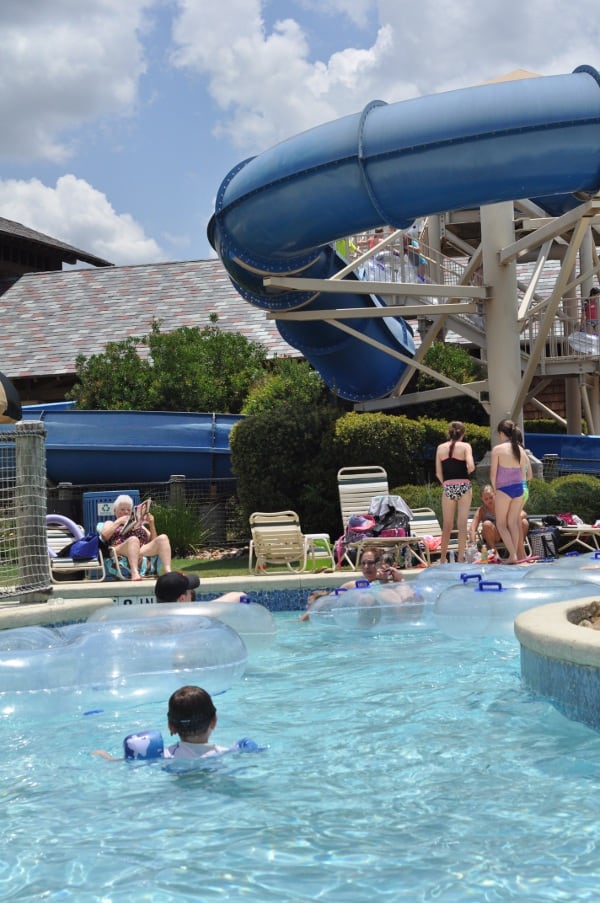 By the time we were leaving at 1:30pm on a weekday, the pool was getting a little crowded. But... it was not a huge deal because the staff at the front desk told us our receipt would get us into all
The Woodlands pools
that day. (If you purchase at Rob Fleming Park, which is more expensive, they told me you could go to any of the pools. If you somewhere else first, you cannot upgrade for Rob Fleming. I don't know how official this is!)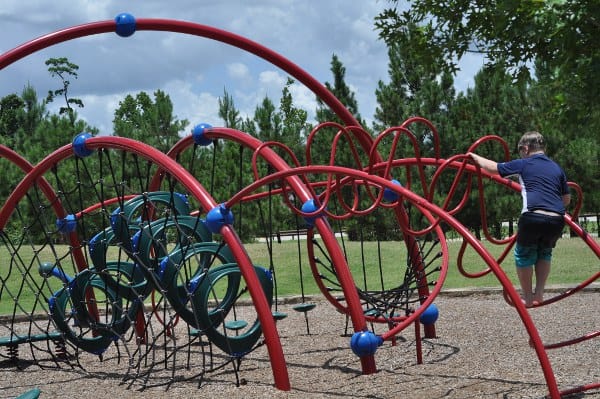 Rob Fleming Park:
When we left, we explored the Rob Fleming Park playground (and then more pools in The Woodlands)!
Rob Fleming Park is really big, with many different sections along Creekside Forest Drive. Right at the pool, there is a play structure. When I told my kids we were going to stop by in the heat, they started to complain... but when they saw it was the spiderweb like Bellaire Town Square Park, they would not leave.
Further down the street, there are pavilions, gazebos, path and play structures.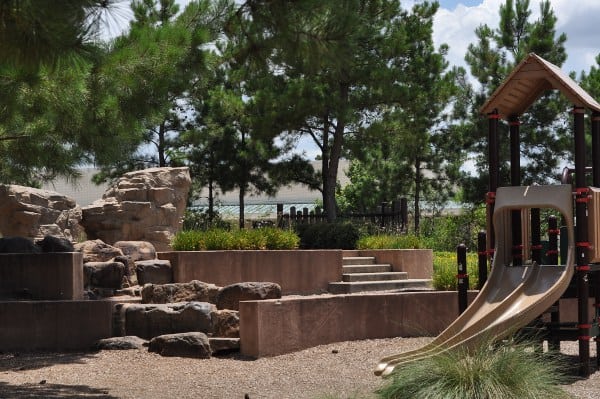 By the lodge is the most unusual playground, with a play structure, hallow log, spider web, rock structure and "hidden" slide that curves down a hill.
This playground is not as challenging as the one by the pool, but I liked it the best!
Next time you are in The Woodlands, check out Rob Fleming Park and Pool!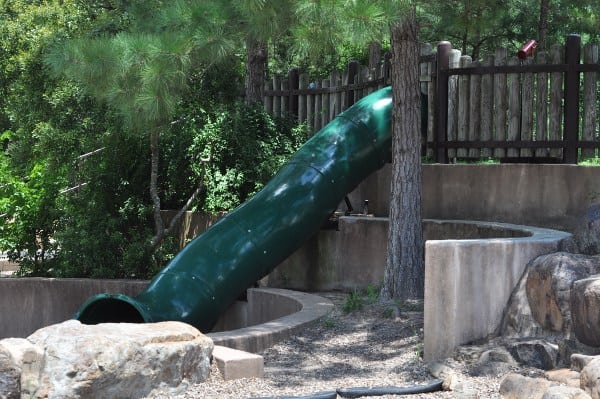 Rob Fleming Park:
Address: 6535 Creekside Forest Drive, The Woodlands, TX 77389