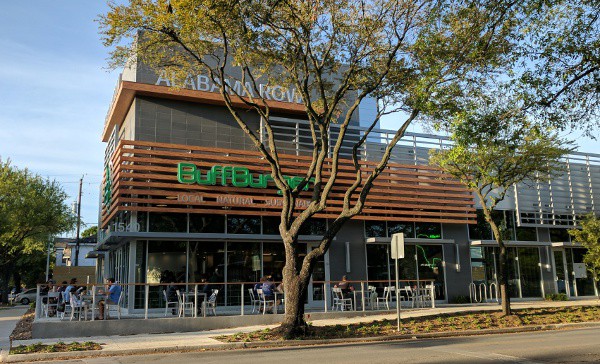 Address:
1540 W Alabama St suite 100, Houston, TX 77006
"Please be casual... Please be casual...".
This is what I say to myself every time a see a new restaurant popping up in Montrose... especially on the south side of Montrose. By the Menil, there are surprisingly few casual family friendly restaurants within walking distance.
But now we have BuffBurger  joining Good Dog and Oui Banh Mi!
In the new Alabama Row, this burger place features all natural ingredients supplied by local ranchers, farmers, and bakers. They say that the quality meat and produce make quality burgers... they're perfect the way they are... like "In the Buff".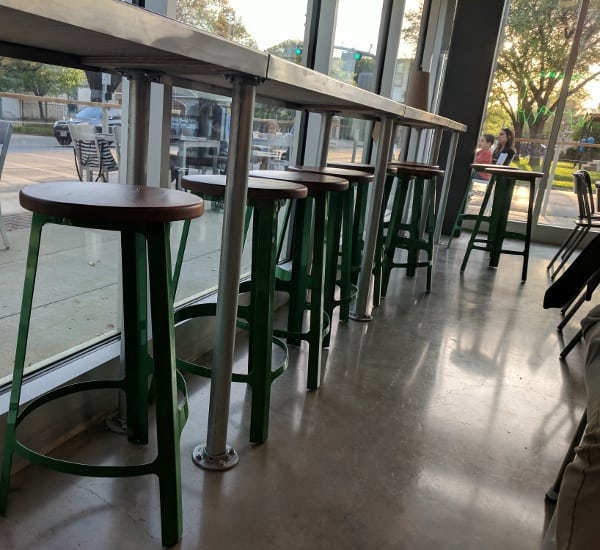 BuffBurger is sleek and casual and has a wrap around patio. You order at the counter, fill your drink and take a seat. The burgers are made to order and come to you.
There are kids meals (with burgers, grilled cheese, chicken fingers and more) and adult burgers, salads, chicken sandwiches and more.
Instead of a veggie burger they have a "Fritter" with a corn fritter with guacamole, pickled red onion, lettuce and tomato. The burger is a fried fritter and I appreciate it not being just another mushy veggie patty.
We ordered kids meals and the Fritter... and later saw people with the Parmesan truffle fries and the steamed edamame.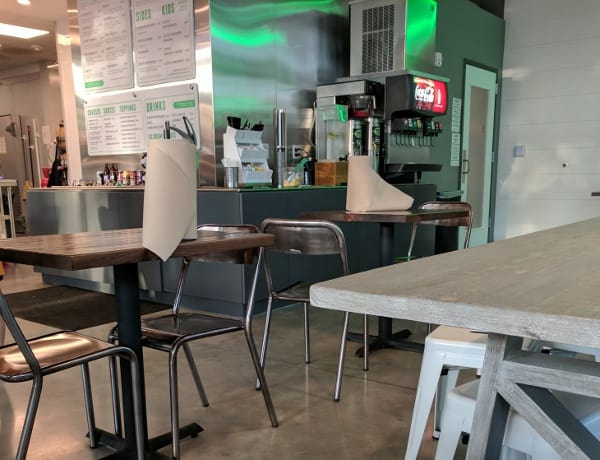 There is free parking in the lot behind the building, and also across the street by the Menil. Prices are not bad, but not cheap... which is probably the only thing keeping us from eating here every single night... BUT at the time of this post, kids do each free on Monday and Tuesday with the purchase of an adult meal.
Check out the pictures below!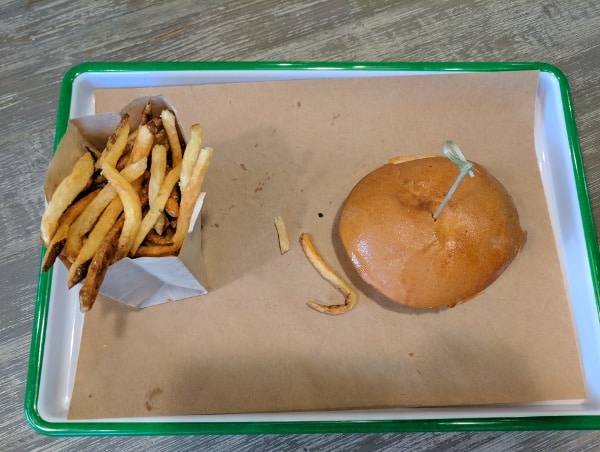 x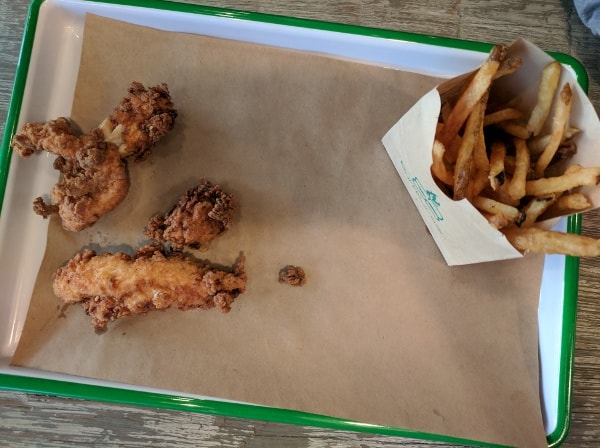 x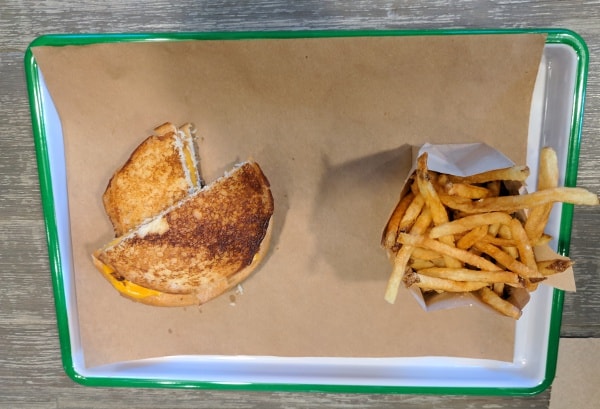 For more Houston area restaurants: