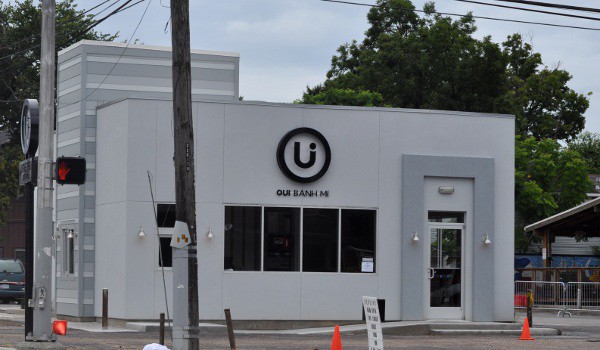 Address:
1601 Richmond Avenue,Houston, TX 77006
Montrose is my stomping grounds and my favorite part of Houston. Here we are right in the middle of the city, are close to the museums and have a lot of things to do with kids. That said, Montrose is pretty hip and young and not every venue is great for families.
So, when construction started on a new restaurant, where Lucky Burger used to be, I was watching it closely. I went by daily, looking at progress and calling my friend with updates. Casual, good and affordable... casual, good and affordable... casual, good and affordable is what we chanted to the construction workers each time I passed by.
When I saw a small, modern building with a drive through window, we began to get excited. When we saw the sign, "Oui Banh Mi", we began to celebrate!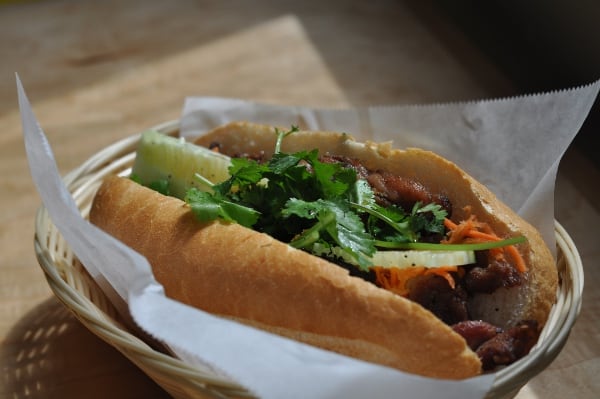 We went in the middle of the afternoon and ordered the special tofu and chargrilled chicken banh mi... and friends... each was under $4!
The staff was friendly, the food came quickly and it was really really good. The tofu was shredded (so it did not have the tofu texture) and the chicken was very tasty. The bread was crunchy on the outside, soft on the inside and the vegetables were fresh. (We ordered ours without jalapenos and did not add hot sauce!)
Next time we will try the Pho and Vermiceli!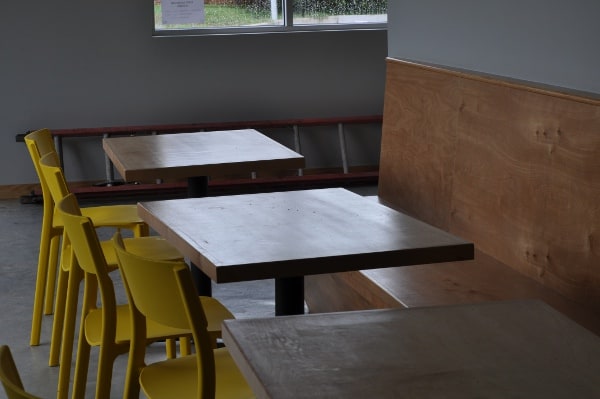 I cannot tell you how happy I am to have an affordable, family friendly shop in this part of Houston. After all, it is right across from
Mandell Park
and a block from
Ervan Chew Park and Splashpad
!
The restaurant is new, simple, modern and clean. We sat on the bar stools along the window (because my youngest likes to live dangerously).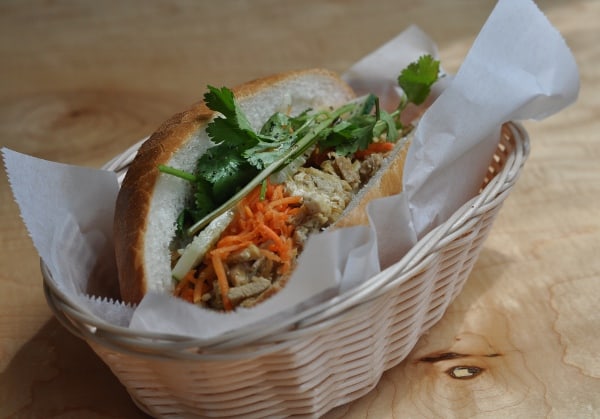 Parking is a little tight, which is shared with 2 other restaurants... but there is free street parking.
For more to do in Montrose, with kids, go HERE!
Find more restaurants: