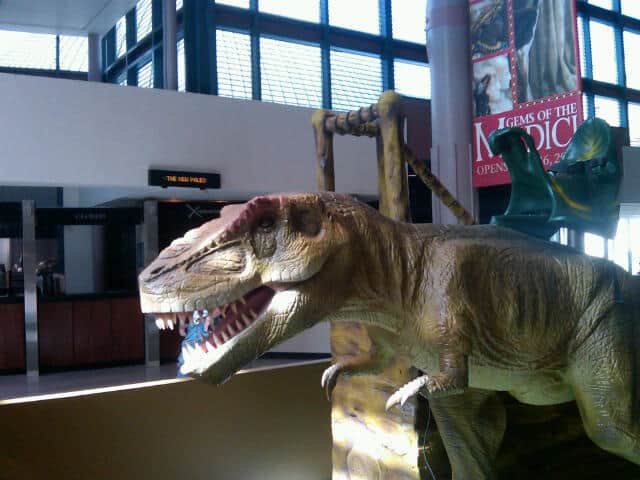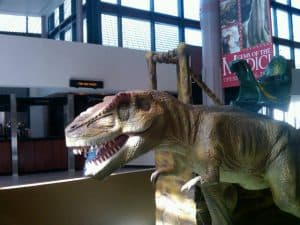 Who needs a mechanical bull when you can ride a t-rex instead? Just in time for rodeo, the Houston Museum of Natural Science has moved in this fabulous creature near the ticket counter in the Grand Hall.
For $5, kids can ride this creature for 60 seconds. Kids must be over 3 years old and under 5 feet tall and under 130 pounds. General admission is not needed to ride.
The t-rex wiggles and growls rather than bucking off the kids.
Although this is perfect for rodeo time in Houston, the trex is here to stay. If you miss him in March, you can visit him all year long.