Hi this is Pranika! One of my family's favorite foods is spaghetti so I try and switch up the sauces and ways that I make it for fun and variety.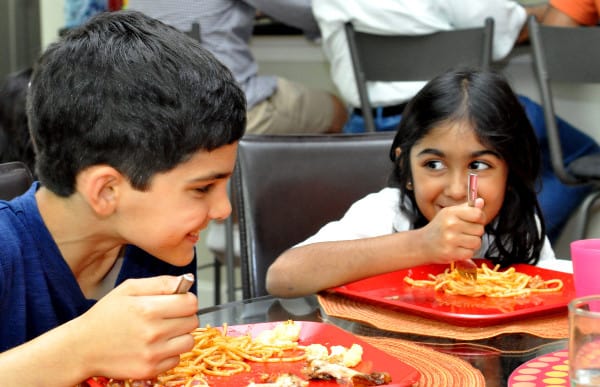 This week I wanted to share my meat sauce recipe. I served it alongside roasted cauliflower and yellow squash sprinkled with salt, pepper, and olive oil (roasted at 425 degrees for about 20 minutes).
This dish pretty simple to make and can serve a lot of people. While the pasta and sauce are cooking, the veggies will be roasting.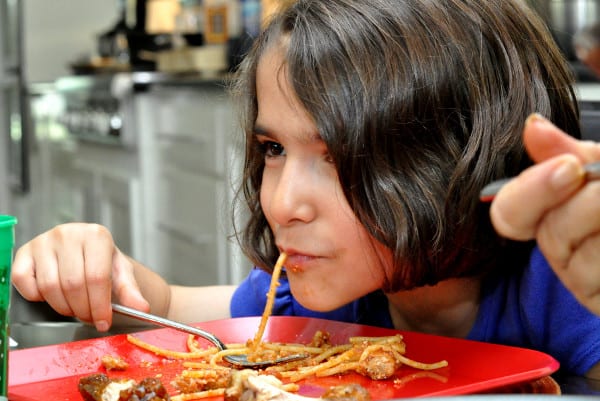 Happy cooking and eating!
Pasta Meat Sauce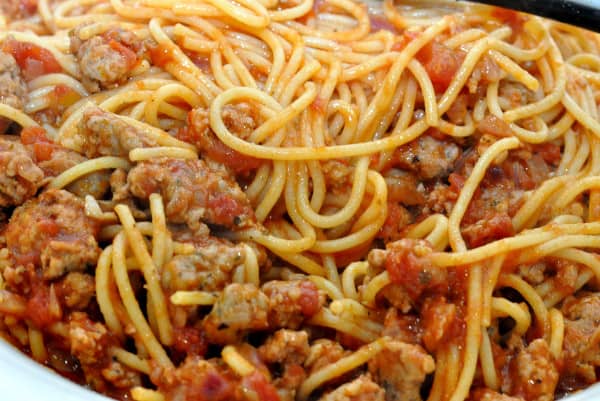 1 tbsp olive oil
4 garlic cloves, thinly chopped
½ large onion, chopped
¼ to ½ tsp sea salt
½ tsp black pepper
½ tsp sugar
⅓ tsp dried oregano
3 mild, uncooked, pork Italian sausages (cut and crumbled)
1 28 ounce can Muir Glen crushed tomatoes with basil
½ cup water
Grated parmesan (optional)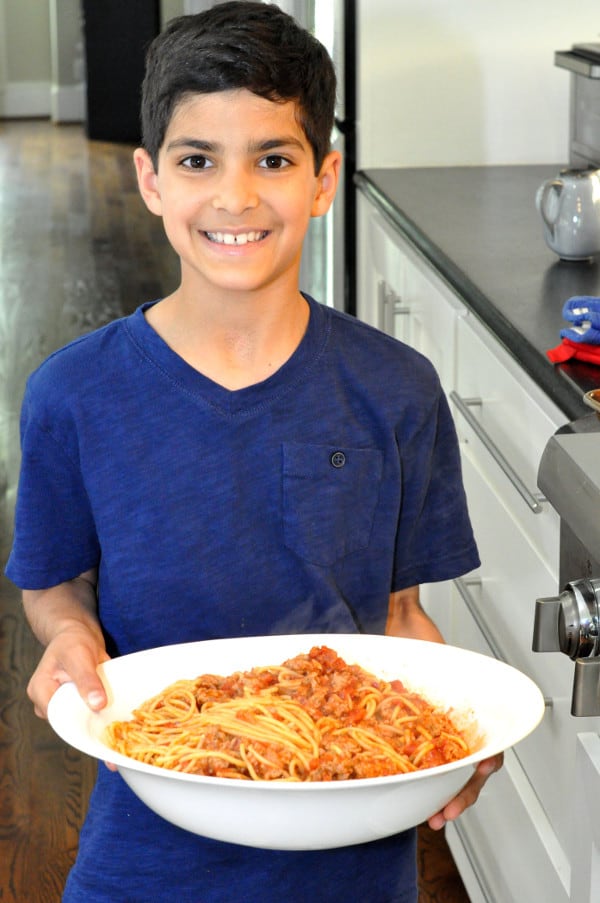 Cook 1 package of spaghetti according to package instructions. Heat olive oil over medium heat in a large non-stick pan and add onion and garlic. Cook for about 3-4 minutes, stirring often.
Add meat, salt, pepper, sugar, and oregano and cook for 7-10 minutes until meat begins to brown slightly. Break up larger pieces while stirring.
Once meat begins to brown (and there are no pink areas left), add tomatoes and ½ cup of water. Cover and cook over medium low heat for 10 minutes more.
Drain spaghetti and add to pan with sauce. Mix well and serve. Top with parmesan as desired. Enjoy!