Hi, this is Pranika! Happy holidays! Tis the season for holiday parties, chaos, and fun. Amidst all the busyness of the season, I still try and find some time here and there to cook and use what's in the refrigerator. We hosted a gingerbread house decorating party last weekend and I had leftover veggies from a veggie tray – light bulb! – roast what was left for a great side dish.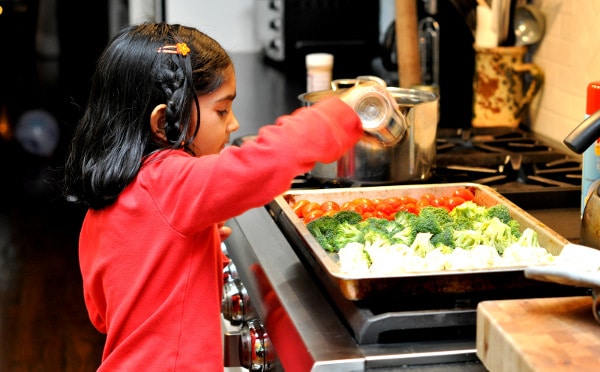 Of course, there were cherry tomatoes, broccoli and cauliflower, which made for a perfect holiday side dish. (I purposely left out the carrots as my kids and I despise cooked carrots.) This dish could be a simple addition to a holiday meal next week.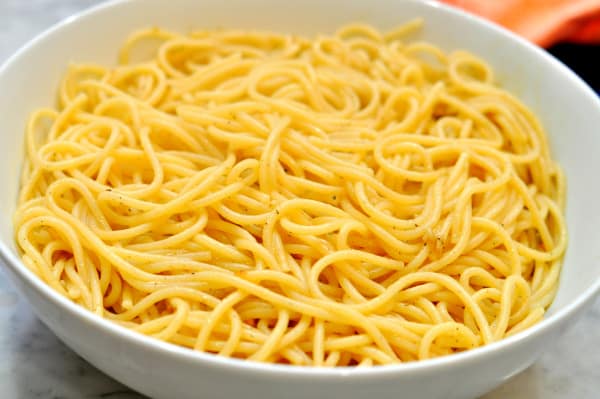 For the main dish, I tried to imitate the best spaghetti dish in town at
Colitvare in the Heights
. Wasn't quite up to that standard, but a good first try I think based on my memory of the flavor profile! The spaghetti had quite a bit of flavor and is very simple to make. I also served up some mild Italian sausage on the side as well.
Happy eating and enjoy the holiday season!
Simple Spaghetti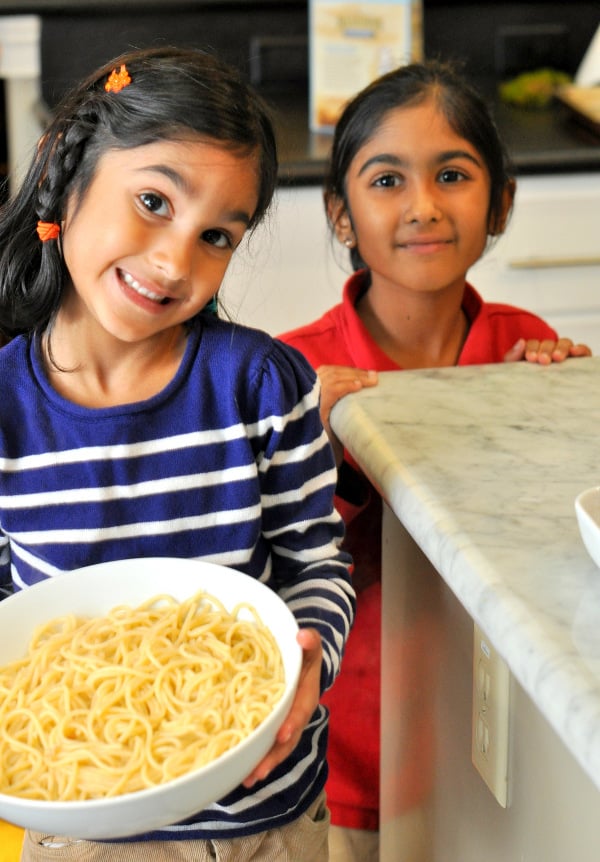 ½ box of spaghetti
2 garlic cloves, chopped
2 tablespoons olive oil
1 tablespoon butter
1 ½ tsp Mediterranean spice mix (Tommy's brand)
1 tsp sea salt and additional to taste as needed
½ tsp black pepper
Grated Parmesan cheese for garnish
Red pepper flakes (optional)
Cook the pasta according to the package directions. Meanwhile, heat up olive oil and butter in a small saucepan over medium low heat. Add spices, garlic, salt and pepper. Allow to cook for about 3-4 minutes to allow flavors to blend. Turn to low if butter begins to change color too much. Add sauce to cooked & drained pasta and toss well. Add additional salt for taste. Serve alongside grated parmesan. Enjoy!
Holiday Veggies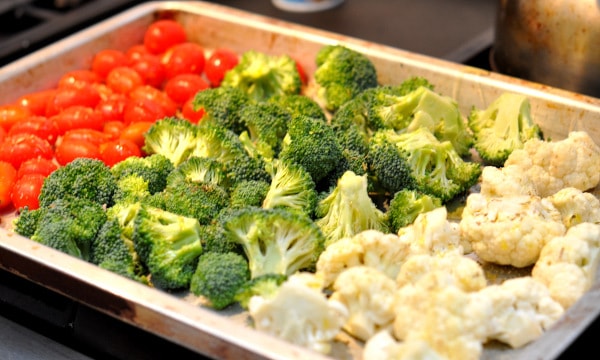 Leftover vegetables from a vegetable tray (about 2 cups each of broccoli and cauliflower and 1 cup of cherry tomatoes)
Olive Oil
1 tsp black pepper
2 tbsp Mediterranean spice mix (Tommy's brand)
Preheat oven to 400 degrees. Spray a non stick baking sheet with Pam. Arrange veggies on the tray and sprinkle liberally with olive oil. I probably used about 4 tablespoons. Sprinkle with spice blend and pepper. Roast for 20-25 minutes, depending on doneness and texture you want. I wait until the tomatoes pop and the florets begin to brown, around 25 minutes for my oven. Remove tray from oven and transfer to serving platter. Enjoy!