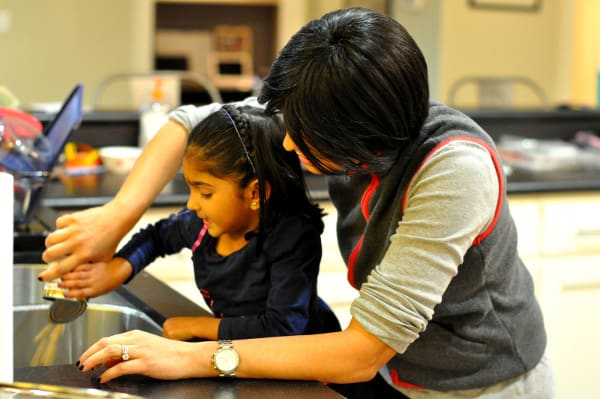 Hi this is
Pranika
! After a short hiatus, I am back with some recipes for quick dinners. Tis the season for fresh citrus from the garden. We grow Satsuma oranges and Meyer lemons in our garden and were lucky that we had some fresh-picked and on hand for this week's dinner.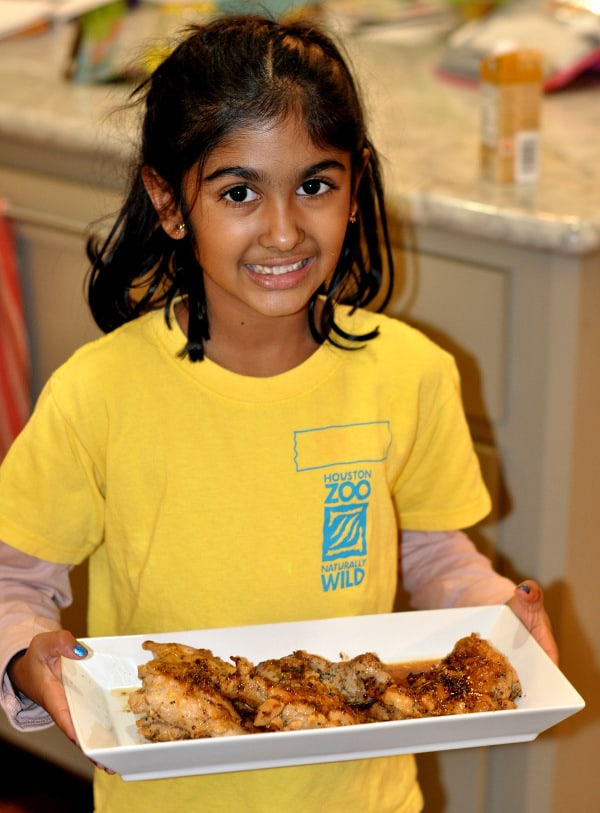 Fresh citrus is incredibly flavorful and enhances the aroma and taste of many dishes from meats to veggies to salads, and the flavor is always appealing to my kids, which is the biggest plus! This week I prepared some chicken thighs flavored with Satsuma oranges and grill seasoning and served them alongside leftover quinoa and a garbanzo bean salad, all of which were a hit!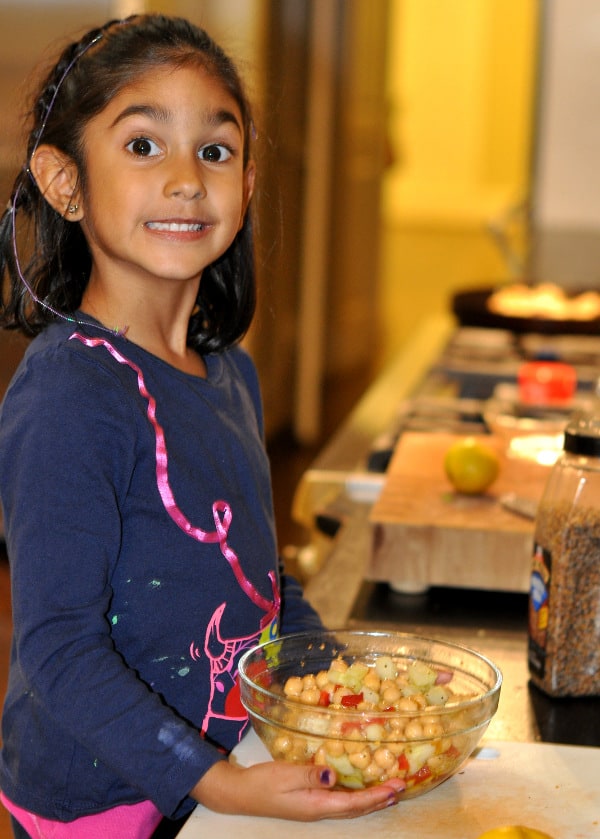 The kids happily helped out with the prepping and cooking. They always enjoy grating the rind of citrus and juicing oranges and lemons. An easy job is also draining and rinsing beans. I had huge help from the kids and the husband this week, which made for a fun family dinner. Enjoy the recipes and have fun cooking with your family this thanksgiving week!
Happy eating!
Citrus Chicken
4 boneless, skinless chicken thighs
1 Satsuma or regular orange, juice and rind
⅛ cup olive oil
1 tbsp grill seasoning
1 ½ tbsp diced green onion
8 oz. chicken broth
Combine all ingredients except chicken broth into a large Ziploc bag and ensure all ingredients are coating the chicken thighs. Marinate for at least 1 hour and up to four hours in the refrigerator. Take bag out of refrigerator at least 10 minutes prior to cooking.
Heat grill pan over medium high heat. Pour chicken and marinade into pan and sear on medium high heat for 5 minutes on each side. Add chicken broth and scrape up bits from bottom of pan. Turn heat down to medium low and cook chicken for about 4 minutes on each side. Serve chicken alongside rice or quinoa.
Garbanzo Bean Salad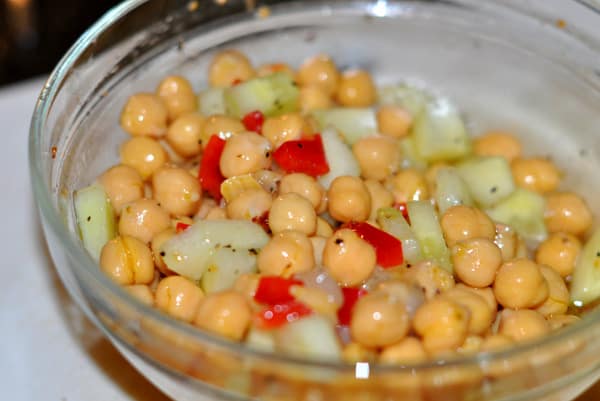 1 can garbanzo beans, drained and rinsed
½ small cucumber, peeled and diced
¼ small red bell pepper diced
1 tbsp olive oil
½ Meyer Lemon, rind and juice
1 tsp grill seasoning
Combine all ingredients in a medium-sized serving bowl, mix, and let the flavors meld for at least 10 minutes before serving. Enjoy!