Hi this is Pranika! Tacos are always a good thing, relatively fast, and pretty no-fuss. This was a simple, fast meal that we all enjoyed plus pretty healthy! The fish cooks extremely fast so make sure some of the garnishes are ready and the beans begin cooking before the fish goes into the oven.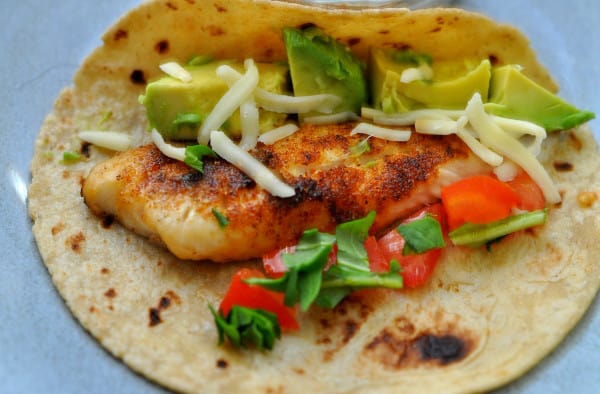 Various colors in the meal usually means its pretty health and this one definitely is. I had one ecstatic kid after this dinner, one decently happy, and my husband loved it all.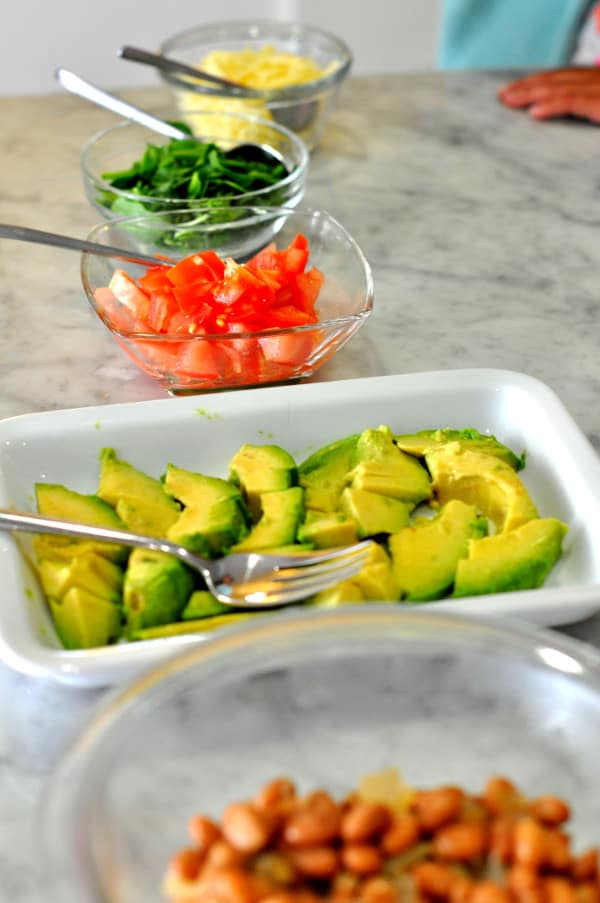 Enjoy the recipes and happy cooking and eating!
Tilapia Tacos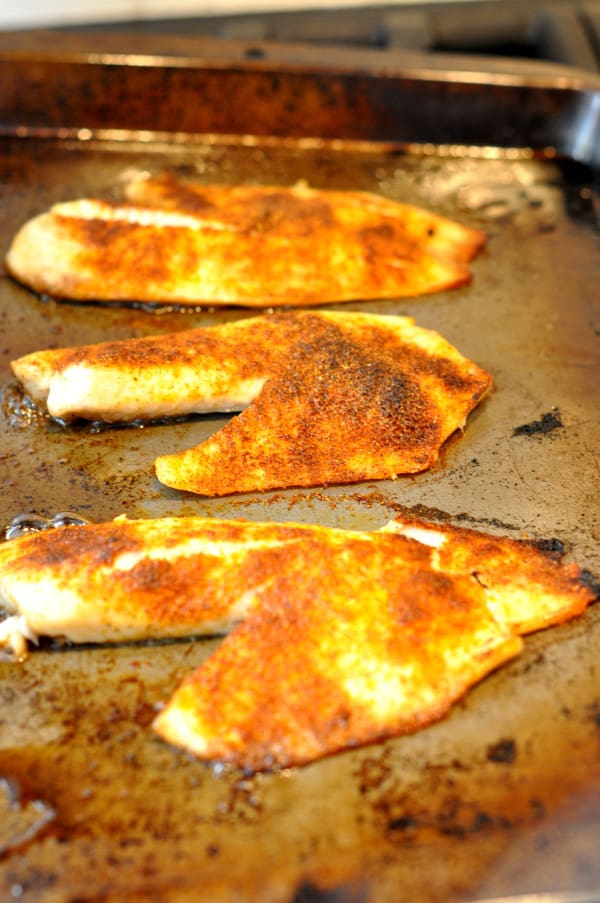 1 tsp garlic powder
1 tsp paprika
½ tsp ground coriander
½ tsp black pepper
1 tsp sea salt
1 lb tilapia fillets
1 tbsp olive oil
1 avocado, peeled and cut into chunks
1 lime
1 Roma tomato, diced
Shredded cheese
Chopped greens (Spinach and arugula)
Preheat broiler to high. Combine 1st four ingredients plus ½ tsp salt in a small bowl. Spray a non stick baking sheet with Pam, Brush fillets with oil and sprinkle with spice mixture and place on the baking sheet. Broil 5-6 minutes or until fish flakes easily. Meanhile, combine avocado with the juice of ½ lime and sprinkle with remaining ½ tsp salt. Serve with heated corn or flour tortillas, plus diced tomato, shredded cheese, chopped spinach and arugula and your favorite salsa or hot sauce.
Simmered Pinto Beans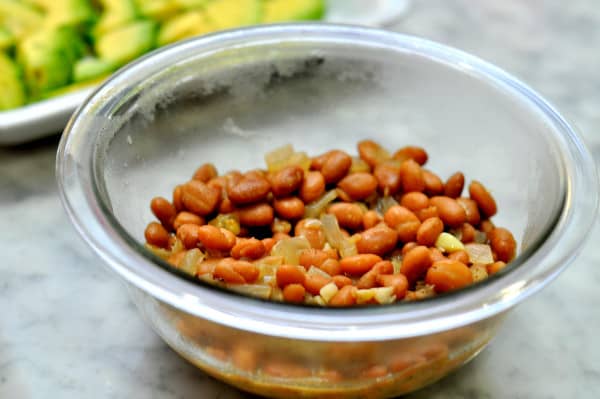 2 tsp olive oil
¼ cup chopped onion
1 tsp cumin
2 garlic cloves, minced
½ cup chicken or vegetable broth
½ tsp salt
1 15-ounce can unsalted pinto beans, drained and rinsed
Heat a saucepan over medium heat. Add oil then onion, garlic, and cumin and sauté for about 2 minutes. Then add salt, black pepper, broth, and beans and simmer for about 8-10 minutes.