Hi this is Pranika! I love one pot meals…who doesn't?! It's less to fuss about on the stove and more importantly, less to clean up and wash post dinner.
My older daughter adores minestrone soup, as do I; my husband usually eats anything I cook and my younger daughter…well she's the picky one so I was hoping to entice her by mentioning there was pasta in the soup.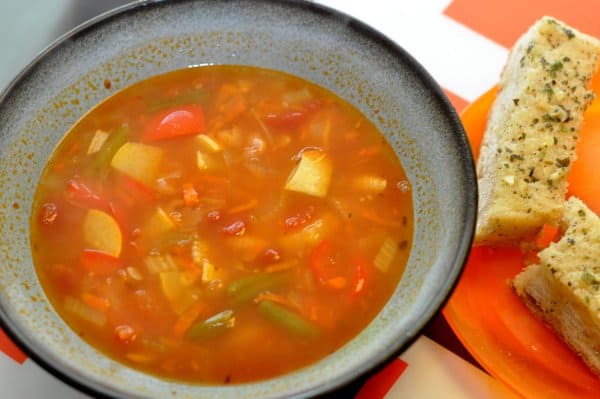 It might seem too hot to even think of eating soup, but the dish felt refreshing and healthy. I chose to make this meal on a Sunday so we could cook together, be relaxed and have enough remaining for leftovers for all four of us later in the week.
The whole family joined in on the prep and cooking and while the pot simmered and cooked, we set the table, relaxed and chatted. On the side, we simply had toasted garlic bread.
My younger daughter happily ate the soup, asked for seconds and gave me four thumbs up (I think she approved!). My husband and older daughter raved about it as well. This was truly delicious and we will definitely be making it again.
It was a longer dinner to cook (about an hour), but on a weekend it worked for us and we are happy to have one less meal to cook during the week; this soup will also freeze well for later use. Happy cooking and eating!
Summer Minestrone Soup!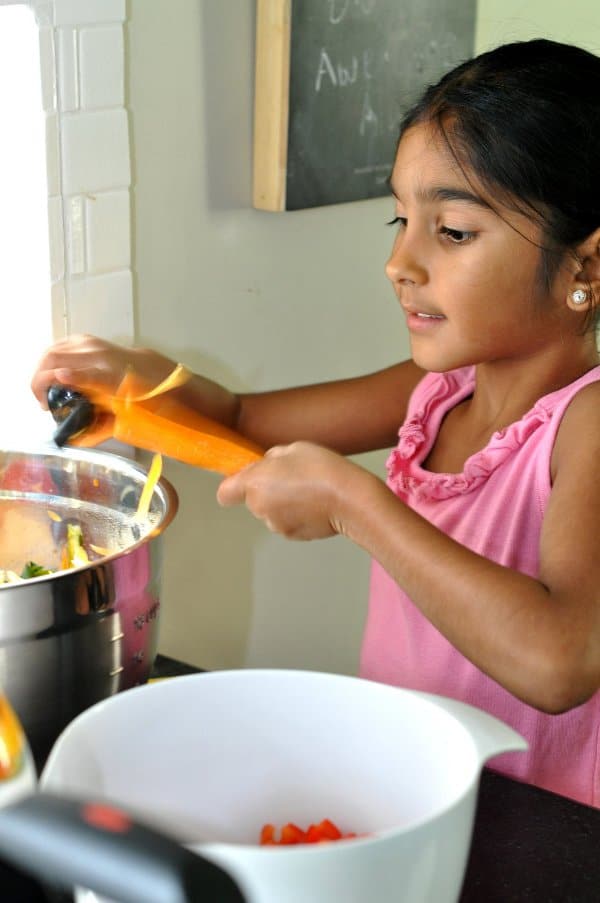 2 tablespoons olive oil
1 cup sweet onion, chopped
1 cup grated, peeled carrot
¾ cup thinly sliced celery
2 large garlic cloves, minced
2 tablespoons tomato paste
8 cups vegetable stock
1 14.5 oz can, diced tomatoes (undrained)
1 14.5 oz can cannellini beans, rinsed drained, and divided
2 cups chopped yellow squash
1 cup frozen green beans
¾ cup uncooked cavatappi pasta (or other small pasta)
¾ teaspoon sea salt
¾ teaspoon black pepper
½ teaspoon dried oregano
Parmesan cheese (optional)
Crushed red pepper (optional)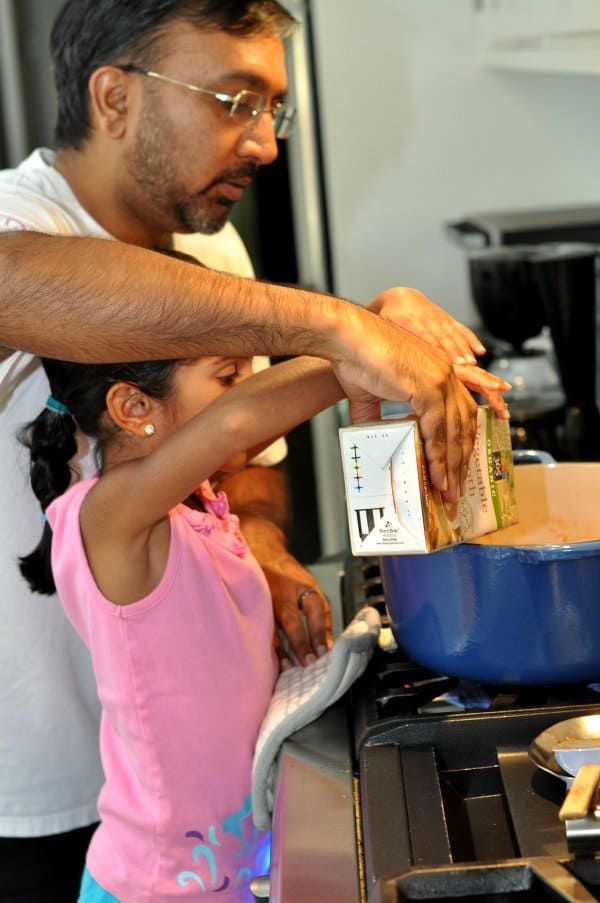 You can revise this recipe for use with your family. Add zucchini or substitute in for yellow squash, add a little less vegetables and a little more pasta, use leeks instead of onion, add chopped spinach or kale, etc.)
Heat a large pot or dutch oven over medium heat. Add oil and swirl to coat. Add onion, carrot, celery and garlic and cook for about 5 minutes.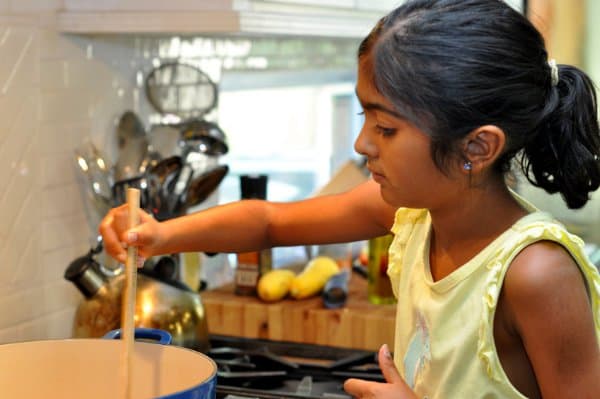 Add tomato paste and cook for 2 minutes stirring constantly. Add vegetable stock and diced tomatoes in juice, cover and bring to a boil. Reduce heat to low, uncover and simmer for 15 minutes.
While soup is simmering, place 1 cup of the cannellini beans in a small bowl and mash with the back of a spoon. Add mashed beans, remaining cannellini beans, squash, bell pepper, green beans, dried pasta, salt, pepper, and oregano to pan.
Increase heat to medium; cook for 11-12 minutes. Top with parmesan cheese or crushed red pepper as desired. Enjoy!