Hi this is Pranika! What to cook for dinner is the constant questions day after day.
One night last week, I hadn't prepped or planned at all and decided to wing it. I brainstormed on the way home and decided pasta was an easy bet. I knew I had some a few things on hand like spaghetti, bacon, eggs, and cheese so voila…spaghetti carbonara popped into mind!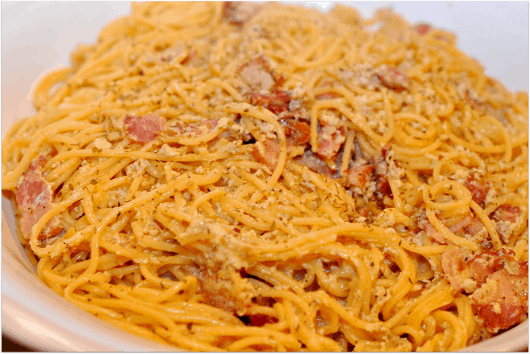 I love to eat this dish in restaurants, but had never made it myself. There are many variations of course, below is mine – enjoy! Happy cooking and eating!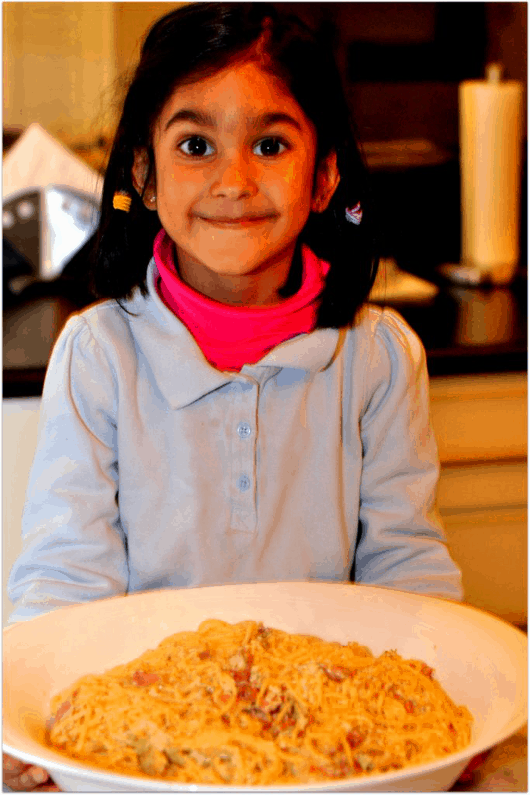 Spaghetti Carbonara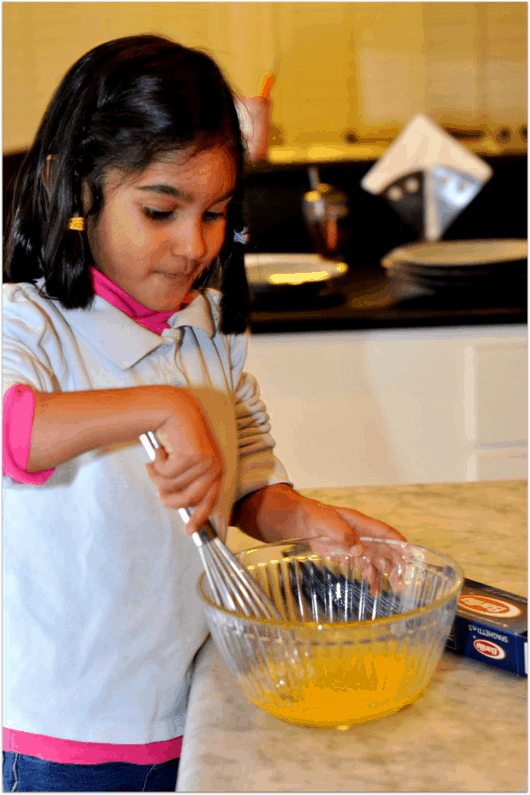 4 oz. bacon, cut into ½-inch pieces (4-5 slices diced)
2 tablespoons extra-virgin olive oil
3 cloves garlic, diced
1 teaspoon dried oregano
1 lb spaghetti
1 teaspoon pepper
3 large eggs
¾ cup freshly grated parmesan cheese, plus more for garnish
1 teaspoon sea salt
2 tablespoons chopped fresh parsley (optional)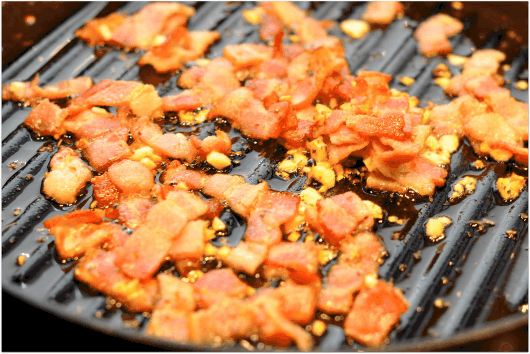 Bring a large pot of salted water to a boil. Meanwhile, combine the bacon, olive oil, garlic, oregano, and ¼ cup water in a large skillet. Cook over medium-high heat, stirring occasionally, until the water evaporates and the bacon crisps, about 12 minutes. Remove from the heat and set aside.
Cook the spaghetti in the boiling water as the label directs. Mix the eggs, cheese, salt and pepper in a bowl. Drain the pasta, reserving ¼ cup cooking water.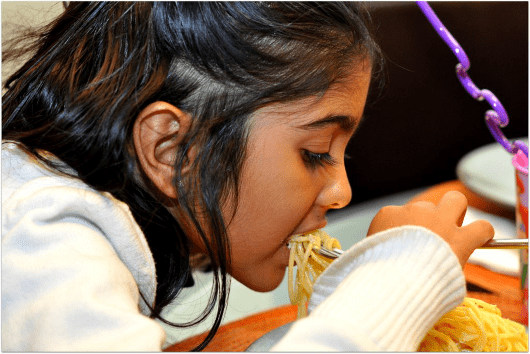 Return the pasta pot to medium heat. Add the pasta and the bacon mixture and toss until heated through, 1 to 2 minutes. Remove from the heat. Whisk the reserved pasta water into the egg mixture, then quickly pour over the pasta and toss to gently cook the eggs and make a creamy sauce. Garnish with more parmesan and parsley if desired.
We didn't have parsley on hand and I wasn't sure the kids would be happy with it anyway, so I sprinkled a little dried oregano for garnish. The kids loved the spaghetti, but honestly I think my husband was the happiest.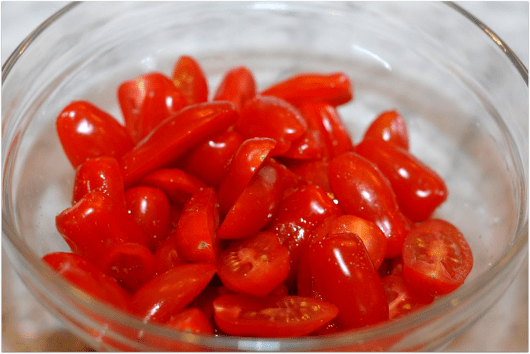 I had so much leftover that I treated my co-workers to the dish the next day for lunch (it was just as good!). This meal made for many happy tummies.
My side dish was San Marzano cherry tomatoes, halved and sprinkled with sea salt. And FYI, if you want to make this dish vegetarian, you can try portabella mushrooms in place of bacon. Enjoy!