Hi this is Pranika! It's Mediterranean night! Our family usually likes falafel and pitas, but I wanted to try something different instead of the "same old, same old." I ended up making pork burger patties that could be crumbled into the pitas.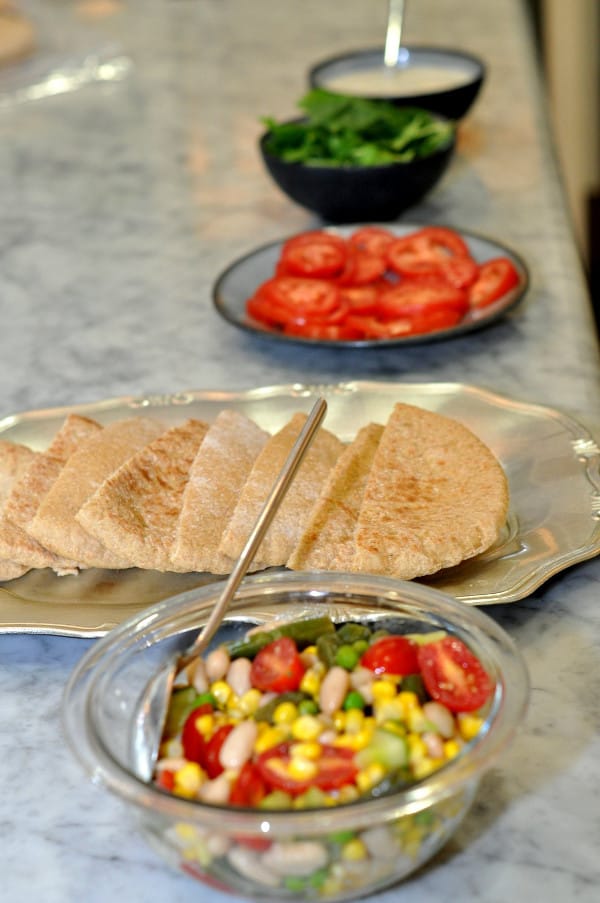 I bought ground pork because the ground chicken was out and the burger patties came out great. Condiments included the yogurt sauce, tomatoes, arugula/spinach mix, and sambal for the "I like it spicy" people.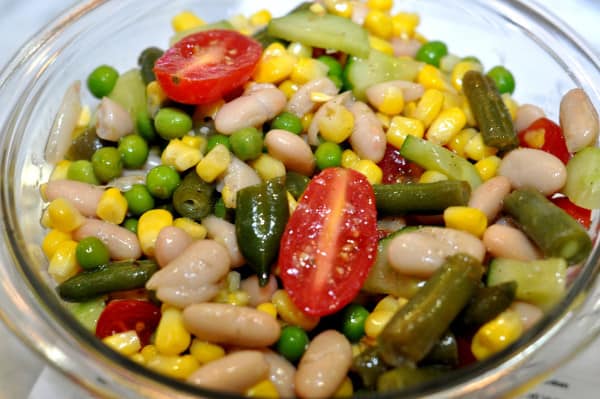 On the side, I served a mixed vegetable cold salad with green beans, corn, cucumber, cherry tomatoes, peas, cannellini beans and homemade lemon/olive oil vinaigrette seasoned with salt and pepper. The frozen green beans and corn were steamed first, then cooled in cold water/strainer and combined with the other ingredients.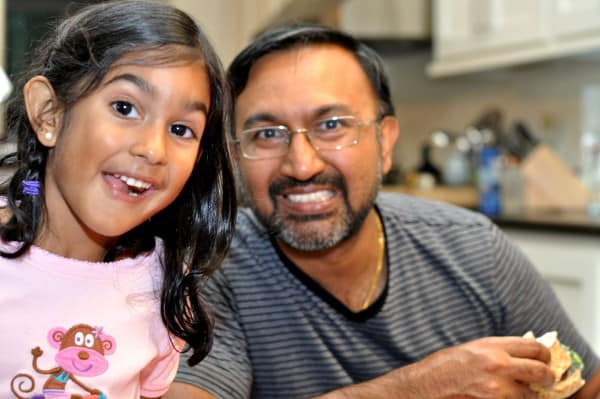 The meal was very fresh and flavorful, plus my Mom liked it too, which is always a nice compliment! Happy cooking and eating!
Lemon Pork Pita Burgers with Spiced Yogurt Sauce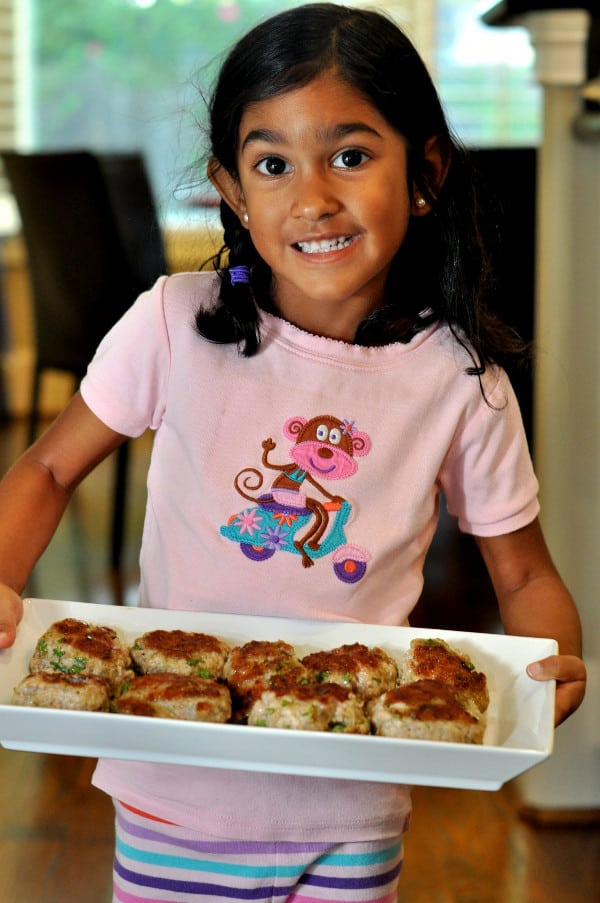 ⅓ cup chopped green onions
⅓ cup breadcrumbs
1 tbsp Mediterranean seasoning blend
½ tsp black pepper
2 large egg whites, lightly beaten
1 lb ground pork
2 tsp grated lemon rind, divided
½ tbsp olive oil
¾ cup plain lowfat yogurt
½ tsp dried oregano
½ tsp garlic powder
½ tsp salt
½ tsp cumin
1 tsp lemon juice
3 Roma tomatoes, sliced
1 ½ cup arugula/spinach leaves
Chopped greens (Spinach and arugula)
6-inch pitas, cut in half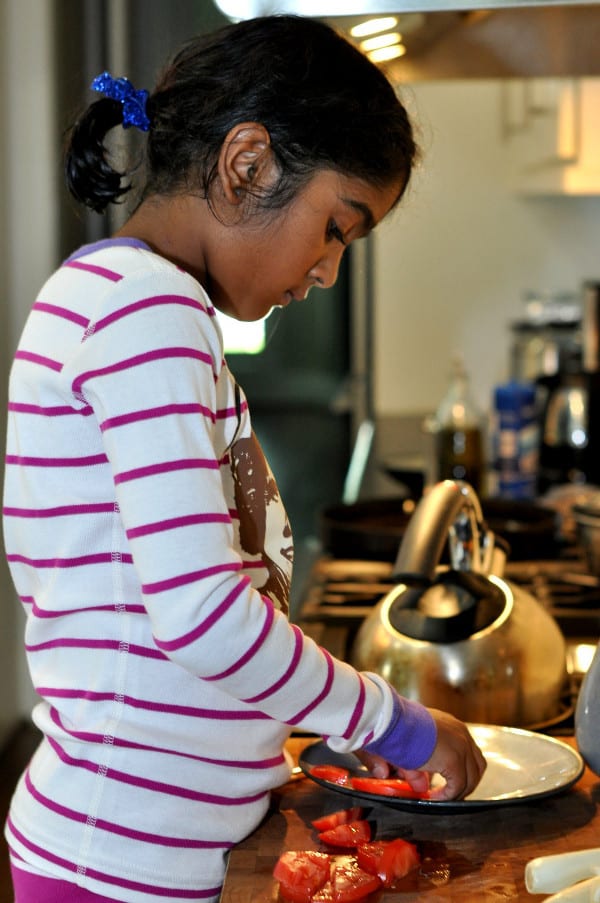 Combine first six ingredients and 1 tsp lemon rind. Divide mixture into 8-10 equal portions, depending on how big you want the burger patties and shape into ½ inch thick round patties.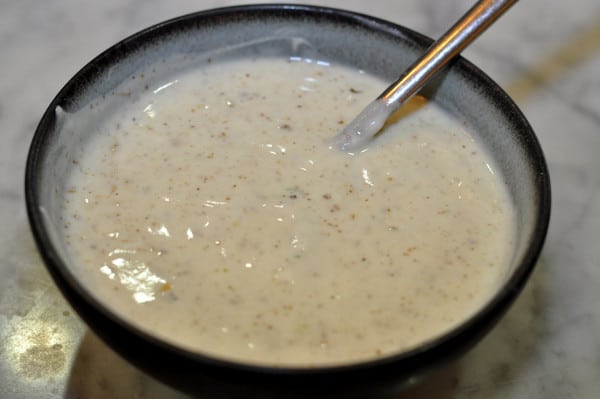 Heat oil in a large nonstick skillet over medium-high heat. Add patties and cook 3 minutes on each side or until browned. Then, cover the pan and reduce the heat to medium. Cook an additional 5-6 minutes.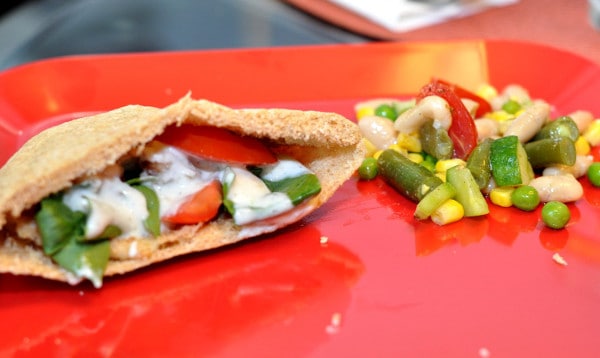 Meanwhile, combine remaining lemon rind, yogurt, oregano, garlic powder, salt, and cumin, stirring until blended well. Fill each pita with 1 cut up/crumbled patty, tomato slices, greens, and yogurt sauce. Enjoy!