It's the tail-end of the meyer lemon season so we are using up our last lemons! This recipe is delicious and you can really taste the meyer lemons in this dish. If you don't have access to meyer lemons, you can use the juice a regular lemon in the recipe and add a tbsp of orange juice, preferably fresh for a similar taste. (This recipe is adapted from the March 2015 issue of Cooking Light.)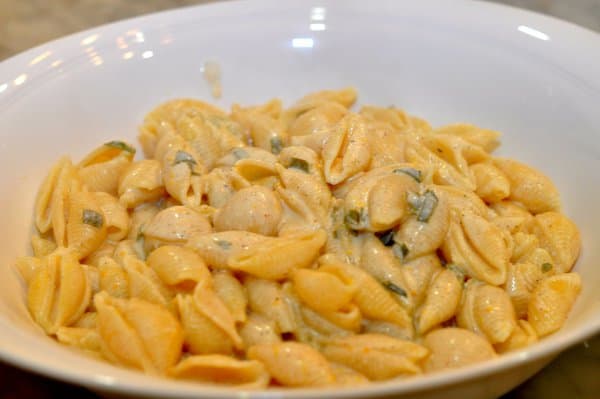 Cream sauce can be quite heavy, but the sauce for this recipe is balanced by the meyer lemon juice and ricotta with only a slight bit of cream. The chives, nutmeg and fresh grated parmesan cap off the flavors that will have everyone's taste buds singing. It's the perfect pasta for spring and family loved this dish. We ate the pasta alongside garlic bread and broccolini. Enjoy!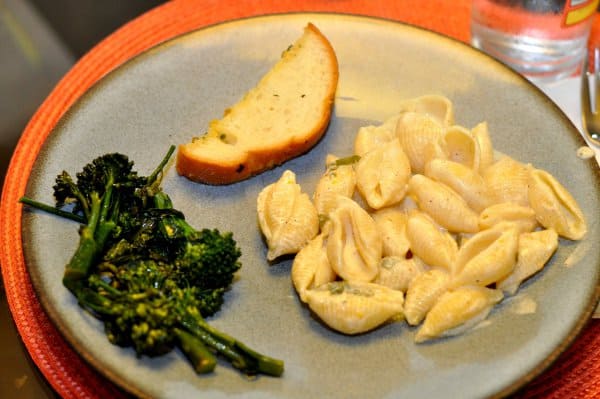 6 ounces of pasta (your choice - we used shells but linguine or spaghetti will work well!)
2 teaspoons grated meyer lemon rind
Juice of 2 meyer lemons
¼ cup heavy whipping cream
4 ounces (~½ cup) part skim ricotta cheese
¼ cup finely chopped chives
1 tsp sea salt
¼ tsp nutmeg
¼ tsp sugar
½ tsp black pepper
¼ cup fresh grated parmesan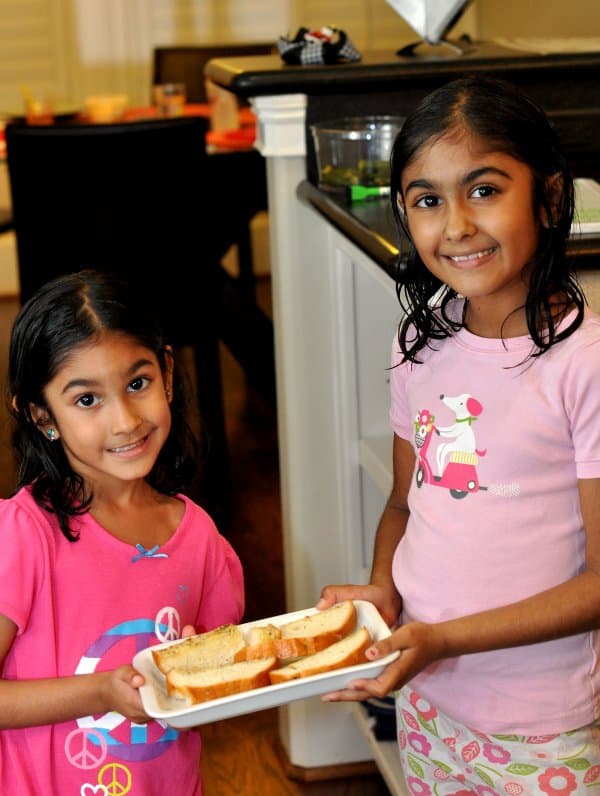 Cook pasta according to package directions and reserve at least ¾ cup of the pasts water. Place ⅓ cup of the pasta cooking water, lemon rind, lemon juice, cream and ricotta in a blender and process until smooth.
Heat a large nonstick skillet over medium heat and add the ricotta mixture to the pan. Heat for 1 minute. Add pasta, salt, pepper, nutmeg, sugar, and chives. Stir well and add remaining pasta water as needed to make mixture desired texture. Add more seasoning to taste and remove from heat.
Serve with grated parmesan on top or if you have cheese-loving family, stir in parmesan prior to serving.