Hi this is Pranika! Most of the time I love to cook, BUT, I do not love to do dishes. So anything that indicates one-pot meal is something that usually catches my eye. I get updates from Huffington Post on my facebook feed and saw "The 3-step pasta dinner you have got to try." I clicked the link and at first glance it looked good so I clicked within the article to find the recipe.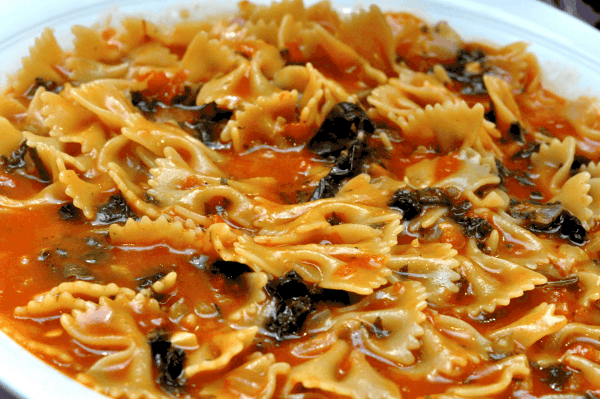 The intro to the recipe said, "In just 20 minutes, and with only one pot to clean, you can have a family-dinner-size pasta dish to feed your friends and enough leftovers for a few more meals. The dried pasta is cooked right in the sauce, a time-saving and delicious trick Italian grandmothers use to infuse the pasta with lots of flavor." BINGO! This was a must try.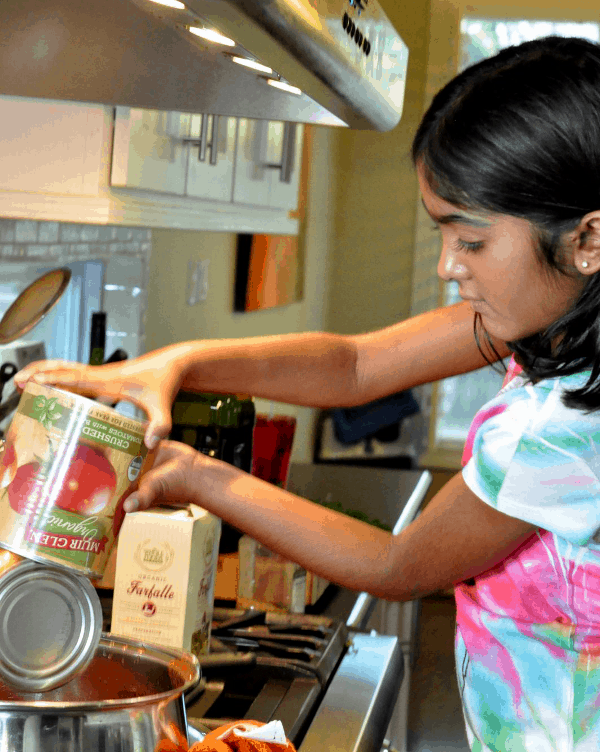 The girls really enjoyed helping with this one. They cut basil from the garden, washed it and took the leaves off. They added the oil, pasta, water, and tomatoes to the pot and loved stirring in the parmesan. And best of all, they really enjoyed the meal, and I did too.
The dish was very flavorful and quite fast. Another plus is we were able to feed another family of four with the leftovers! You can of course change up the recipe if you like: use fresh tomatoes instead of canned, add fresh oregano, olives, or capers.
Happy eating!
 Veggie Pasta in One Pot!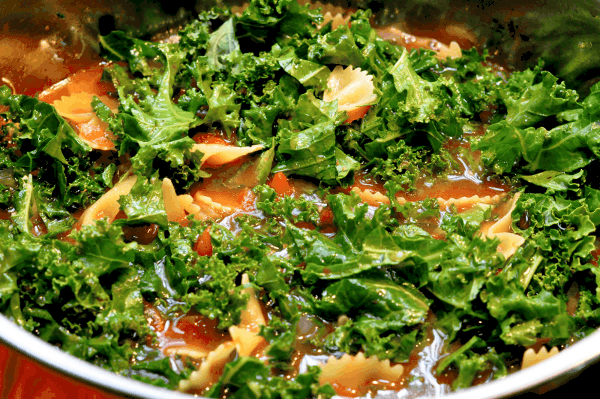 3 Tbsp. extra-virgin olive oil
4 garlic cloves, chopped
1 small onion, diced
1 - 28-ounce can diced tomatoes
1 bunch kale, ribs removed, chopped
2 sprigs fresh basil, chopped
1 pound pasta (we used farfalle, but any smaller pasta is fine, such as penne, shells, etc)
1 tsp sea salt and additional to taste as needed
½ tsp black pepper
½ tsp dried oregano
About 4.5 cups water
Grated Parmesan cheese for garnish
Red pepper flakes (optional)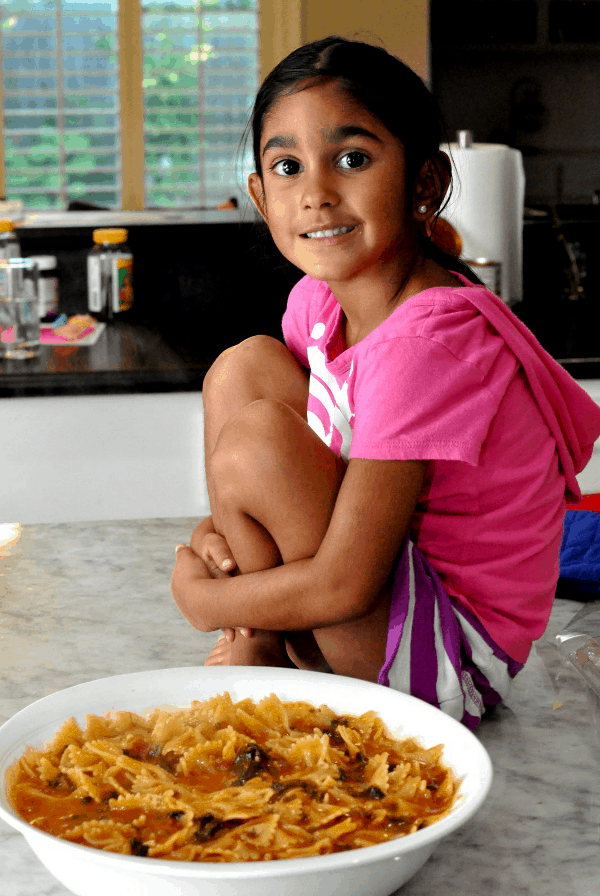 Heat a large, heavy-bottomed pot over high heat. Drizzle in the olive oil. When it's hot, add the garlic and onion and cook until the onion is translucent, 3 to 4 minutes. Add the canned tomatoes, kale, basil, pasta, seasoning and about 4.5 cups water. Bring the mixture to a boil while stirring, then reduce the heat to a simmer. If it starts to look too dry, add a bit more water (I added an additional ½ cup).
Cook the whole thing for the amount of time suggested on the pasta package, giving it an energetic stir every few minutes (we cooked on the higher end of the range offered on the pasta box). Once the pasta is al-dente, fold in the Parmesan and taste! Add some red pepper flakes, additional salt or pepper, fresh basil or even another sprinkle of parmesan as needed. Enjoy!