Hi this is Pranika! Life at the dinner table is much easier when the girls have choices for food. Last week we did a "make your own bowl" night (though only the adults ate everything combined in bowls; the kids ate in section plates. Go figure.).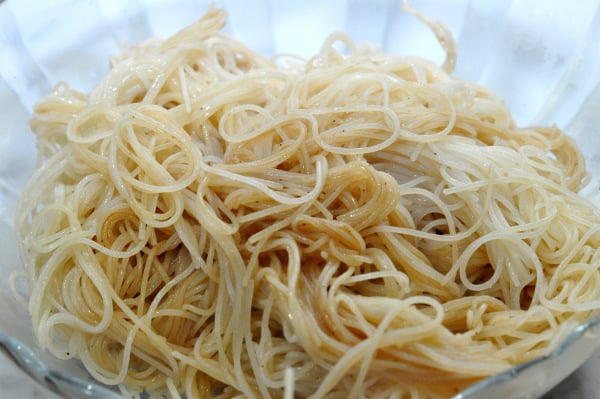 I cooked the sliced portabella mushrooms and sliced onions separately in a stir fry pan with a combination of 1 ½ tbsp of bottled stir fry sauce, 1 tbsp soy sauce, and 1 tsp canola oil. I also steamed some broccoli topped with a drizzle of soy sauce.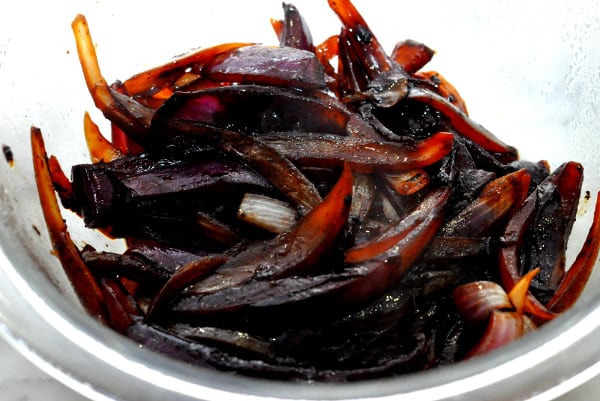 I served the meal alongside cooked rice vermicelli noodles and white rice. I also roasted some chicken wings as well while cooking the other items. The family loved the meal and ate happily.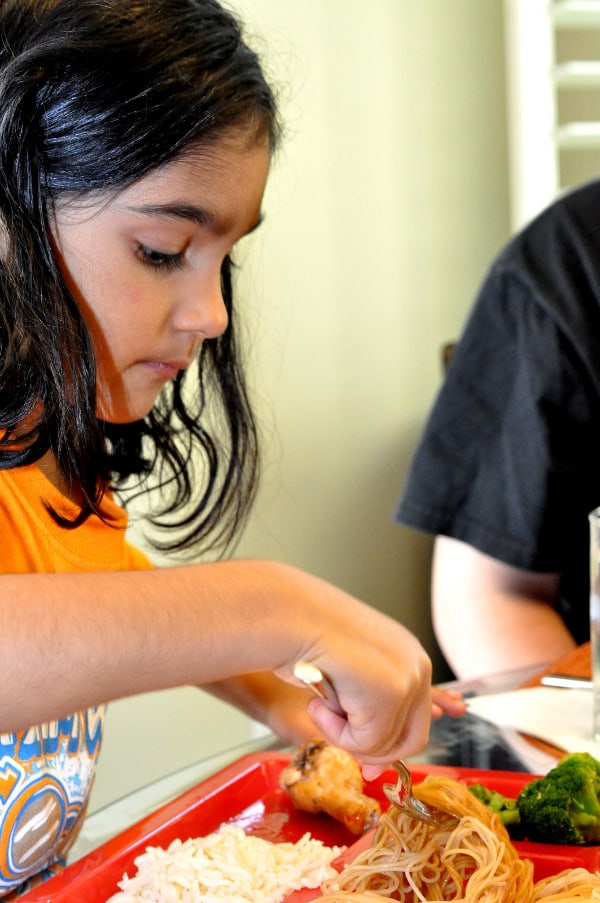 Happy eating and enjoy!
Roasted Asian Chicken Wings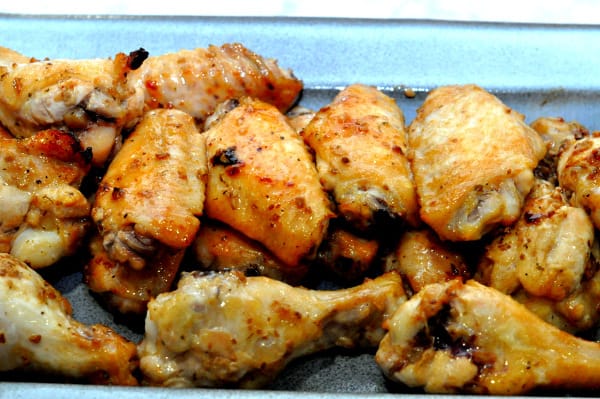 1.65 lbs chicken wings
2 tbsp soy sauce
1 8 fluid ounce bottle of Annie's Roasted Garlic Vinaigrette dressing
Marinate chicken wings in a Ziploc bag with dressing and soy sauce for at least 2 hours or overnight. Pre-heat oven to 400 degrees. Spray nonstick pan with Pam. Remove chicken wings with tongs and place on baking sheet. Roast for 15 minutes and then turn each wing over and roast for 10 more minutes.