Hi this is Pranika! I love to eat fried chicken and luckily, thankfully - my family does too. Whew!
This recipe is a healthier, faster (YAY!) version of the regular old fried chicken you know. I paired it with sweet potato fries and mixed greens with salad dressing.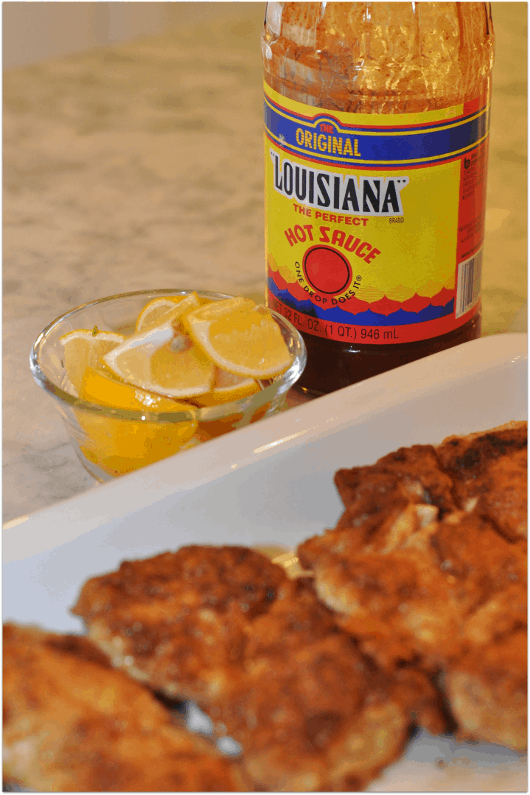 The troops filled their tummies and flashed some smiles. You can't get better than that. Happy cooking and eating!
Baked Sweet Potato Fries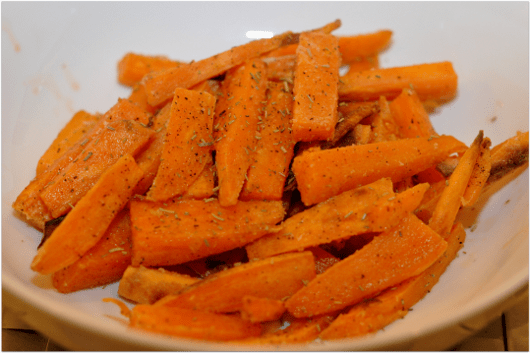 1 large sweet potato, peeled and cut into fry-shaped pieces. (Try to cut the pieces the same size so they bake evenly.)
2 tbsp olive oil
1 tsp sea salt
1 tsp pepper
1 tsp garlic powder
⅛ cup corn starch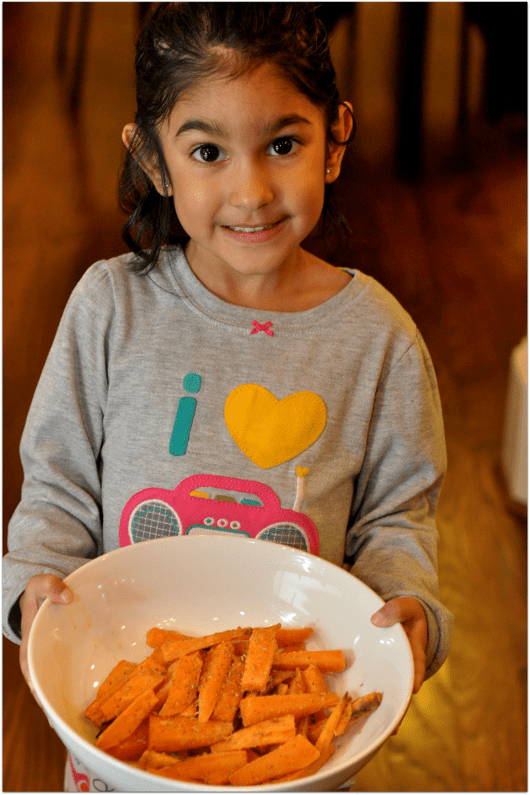 Pre-heat oven to 450 degrees. Combine all the ingredients in a zip lock bag and shake around to evenly coat the uncooked fries. Spread on a baking sheet in a single layer.
Bake for 15 minutes then flip the fries with a spatula. Bake for 10 more minutes. Check doneness.
If not crisp enough, put the broiler on high for 2 minutes and poof – they are done!
The corn starch helps them to crisp up. I lightly sprinkled some dried rosemary on top (completely optional); though my big girl told me "they would taste better without that green stuff on top." In any case, they were eat up completely – always a good sign. (FYI - while the fries bake, cook the chicken!)
Pan Fried Chicken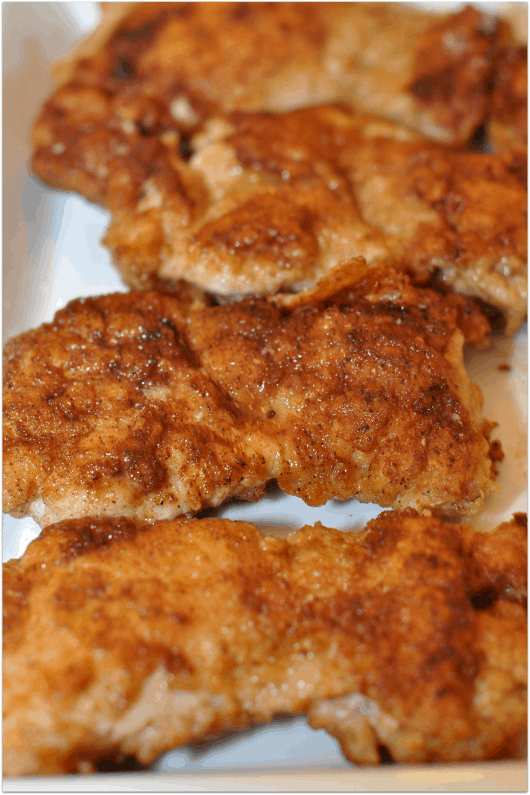 4 skinless, boneless chicken thighs
1 large egg, lightly beaten
½ cup all-purpose flour
½ tsp sea salt
1 tsp garlic powder
1 tsp onion powder
1 tsp black pepper
½ tsp cayenne pepper
2 tbsp canola oil
Hot sauce
1 lemon, sliced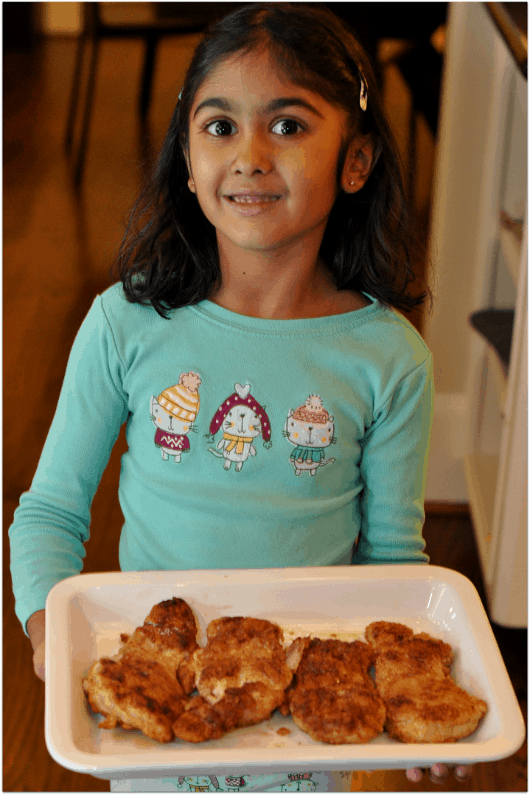 Combine flour and next five ingredients in a shallow bowl; mix with a fork or whisk. Crack egg in a bowl and beat lightly.
Turn each chicken piece over in the egg and coat. Then dredge the chicken in the flour mixture. Heat a large non-stick grill pan or skillet over medium high heat and add oil. Swirl oil in the pan to coat.
Add chicken and cook about 7 minutes on each side or until browned and done. Remove from pan to a plate lined with paper towels. Transfer to a platter and lightly sprinkle some sea salt on both sides.
Sprinkle with lemon juice and hot sauce as desired. Eat and savor. Yum.