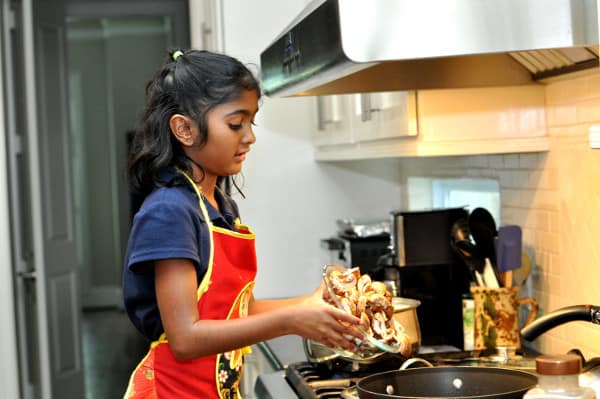 Hi this is
Pranika
! My kids love pasta, but I try and change it up a bit, so we're not just having spaghetti all the time. Usually, they are the masters of deconstructed food, meaning they are separatists, or to be more optimistic, purists!
In general, they don't like their pasta mixed with much of anything besides olive oil, spices and parmesan, or some kind of marinara or Bolognese sauce. I decided to be risky and actually do a more complex pasta dish in hopes they wouldn't pick everything out since there was no tomato sauce in which to hide veggies!
I was inspired by Giada de Laurentis for this one, though I did change up the recipe some (original recipe: Farfalle with turkey sausage, peas, and mushrooms). The result was they loved it! My younger daughter gave it 4 thumbs up and thought it was amazing, older daughter said it was delicious, and even my husband said it was really, really good.
I must admit that made my day! For those who like spice, crushed red pepper added just the right kick. We served it alongside toasted multigrain bread with olive oil. Happy eating!
Cavatelli Pasta with Sausage, Mushrooms, and Peas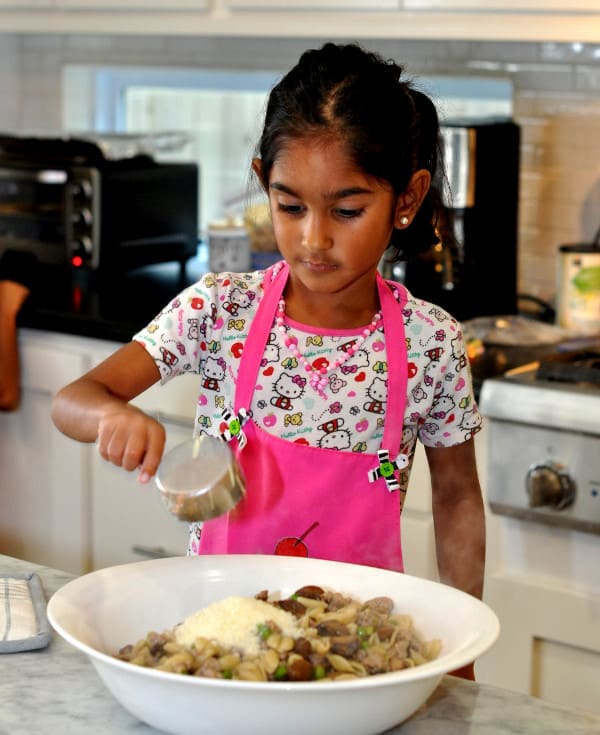 ½ cup olive oil
1 pound (~3 links) garlic pork sausage, casings removed (feel free to use any flavored turkey or pork sausage you prefer)
12 ounces cremini mushrooms, sliced
¾ tsp sea salt
½ tsp black pepper
½ tsp garlic powder (optional)
1 cup frozen peas
1 pound dried cavatelli, or other small pasta
½ cup grated Parmesan cheese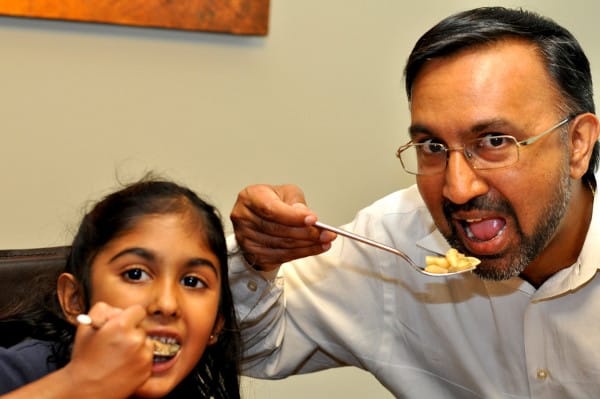 Heat 2 tablespoons of the olive oil over medium high heat in a large sauté pan and add the sausage. Saute until brown (about 5-6 minutes) and break up large pieces. Use a slotted spoon or a fine-mesh skimmer to remove the sausage. Transfer to a plate and set aside.
Heat 2 more tablespoons of olive oil in the same pan and add the mushrooms, salt, pepper, and garlic powder. Saute for about 7-8 minutes, and then add the peas for an additional 2 minutes.
Return the sausage to the pan and cook for 3 -4 more minutes over medium heat. Meanwhile, cook the pasta according to package directions and when draining the pasta, reserve a ½ cup of the cooking liquid. Add the pasta water and pasta to the meat mixture and keep the pan on over medium low heat for 3-4 minutes to allow the flavors to combine.
Drizzle the remaining olive oil and season with salt and pepper to taste. Remove from heat, transfer to a large serving dish, add parmesan cheese, and toss together. Enjoy! The dish can serve 6 people easily and was delicious as leftovers as well.