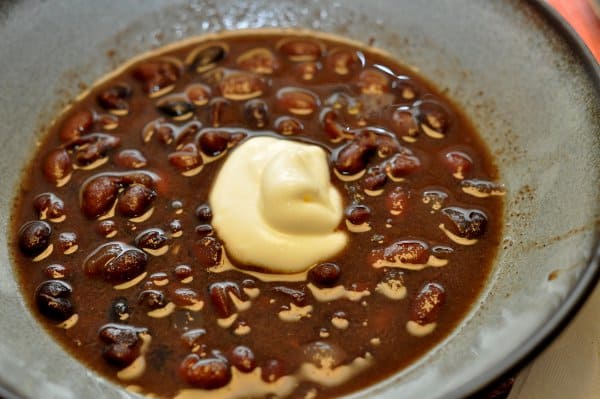 Hi this is
Pranika
! Why spend a ton of time in the kitchen, when all you need to do is throw in a few ingredients, chop a slight bit, and let an appliance do all the work? For this recipe, a must have is a slow cooker. I love to find slow cooker recipes that are a complete fit for my family, but also flavorful and filling enough for a meal.
I have one decently adventurous eater and one that is pretty picky. However, I really dislike cooking separate things; so when I find a slow cooker meal that I think everyone will eat, I am ecstatic because it's no fuss, no rush and easy.
What's not to like about spending only 5 minutes the night before and 10 minutes in the morning before work to create a delicious meal? Plus this one is vegetarian, filling, warming when cold, but light enough that it feels healthy!
We served this black bean soup alongside sliced avocado with lime & salt, chips and salsa. The cumin and pickled jalapenos infuse this simple soup with great flavors as it cooks and the result is flavorful, but not at all overly spicy.
Happy cooking and eating!

Black Bean Soup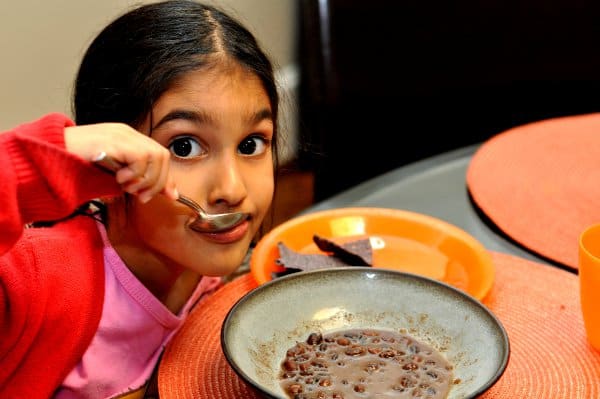 1 pound dried black beans
4 cups vegetable broth
½ small red onion, chopped
1 cup water
1 tbsp ground cumin
3 bay leaves
4-6 slices of pickled jalapeno slices, chopped
1 tsp garlic powder
½ tsp dried oregano
1 tsp sea salt (½ tsp for cooking and ½ added at end)
2 tbsp fresh lime juice
4 ounces of sour cream (squeeze of lime juice and a sprinkle of sea salt – optional)
Chopped cilantro sprigs (optional)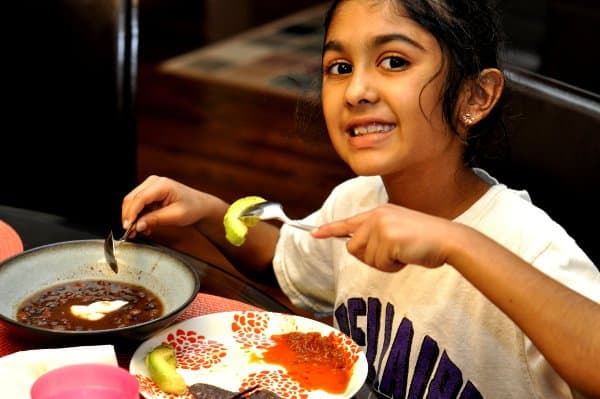 The night before, wash beans; place in a large bowl and cover with water to 2 inches above the beans. Cover and let stand 8 hours. Drain. Combine beans, broth and next 8 ingredients in slow cooker. Cover and cook on low for 10 hours. Discard bay leaves. Stir in lime juice and remaining sea salt. Ladle soup into bowls and top with sour cream and cilantro as desired.
Eat to heart and stomach's content!