Hi, this is Pranika! Recently we were in Nashville visiting my sister and she made a roasted lemon, rosemary chicken for dinner. It was fast and flavorful and both my picky kid and my not-so-picky kid enjoyed the dish. I took inspiration from her and made a slightly different version below.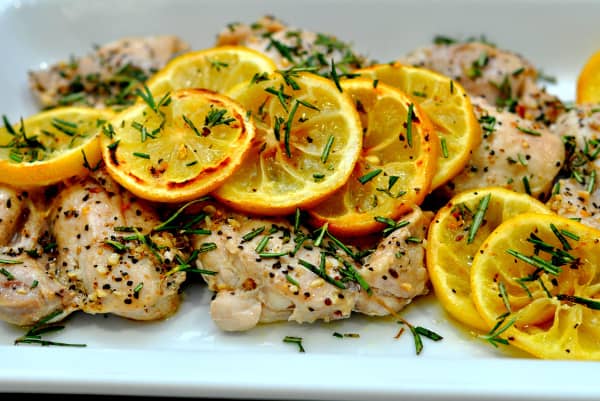 To complement the dish, I cooked some spaghetti mixed with fresh greens, garlic, and parmesan to serve alongside. No complaints, all stomachs were happy, and the girls really enjoyed helping cook the spaghetti while the chicken roasted.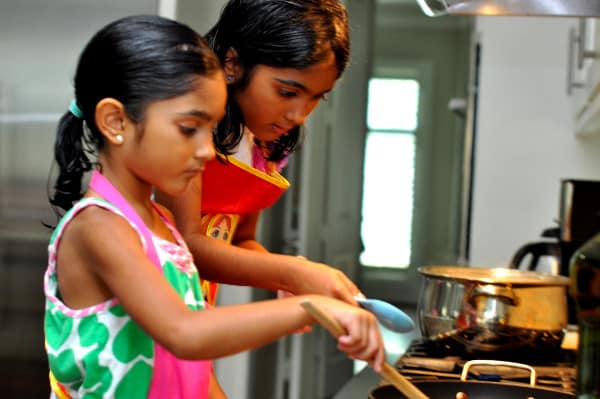 Happy cooking and eating!
Rosemary, Lemon Chicken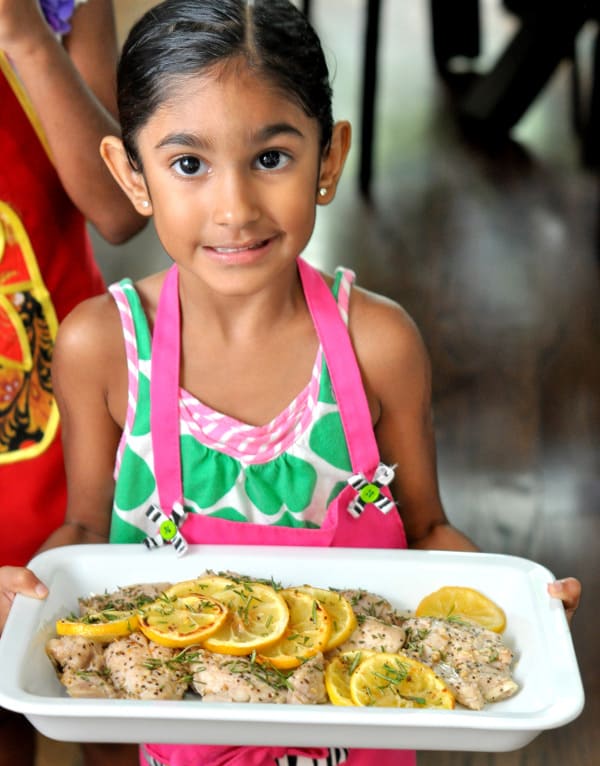 boneless, chicken thighs
2 lemons, sliced,
1 tbsp olive oil
1.5 tbsp grill seasoning
Handful of fresh, chopped rosemary for garnish
Pre-heat oven to 400 degrees. Add olive oil to glass baking dish and make sure it is evenly spread. Toss chicken thighs with grill seasoning and then add to the baking dish. Top with lemon slices. Place dish in oven and roast at 400 degrees for 25 minutes. After about 12 minutes, turn over the thighs using tongs. After the 25 minutes are complete, turn on the broiler at 550 degrees and let the chicken broil for 8-10 more minutes. After broiling, the lemon slices had started to brown as did the chicken. The chicken was flavorful and moist and you can also eat the roasted lemon slices, rind and all!
Spaghetti with Greens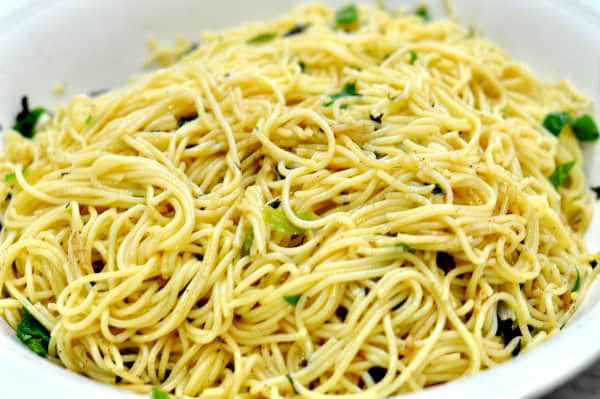 1 box of spaghetti
3 garlic cloves, chopped
1 tbsp olive oil
5 Large leaves of Kale, rib removed and leaves chopped
1 cup fresh, chopped spinach and arugula leaves
1 tsp nutmeg
¼ cup pasta cooking liquid
Salt and pepper to taste
Parmesan cheese
Cook spaghetti according to package directions and reserve ¼ cup of cooking liquid. While spaghetti cooks, heat olive oil in a non-stick skillet on medium low heat. Add garlic cloves and sauté for 3-4 minutes until it begins to brown. Add kale leaves, nutmeg, salt and pepper (I used 1 ½ tsp sea salt and 1 tsp pepper). Set aside. I think nutmeg complements the greens very well. Chop arugula and spinach leaves. After spaghetti is drained, return to pan and add cooking liquid, arugula and spinach greens and ½ cup parmesan cheese. Mix, serve, eat and enjoy!