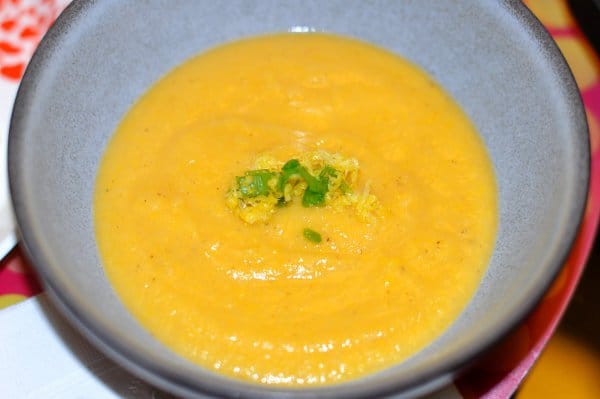 My family accepted the Recipe for Success challenge, #vegout2015. For the month of March, we were tackling 30 different vegetables in less than 30 days and have been trying new recipes.and vegetables. This is one of them!
I served the soup alongside mashed potatoes and garlic bread. (Kind of a weird dinner combo but I was thinking ahead to dental surgery two days later and needed soft food!). This soup is flavorful with absolutely no dairy! It's an easy weekend soup or weekday, if you can chop the veggies ahead of time.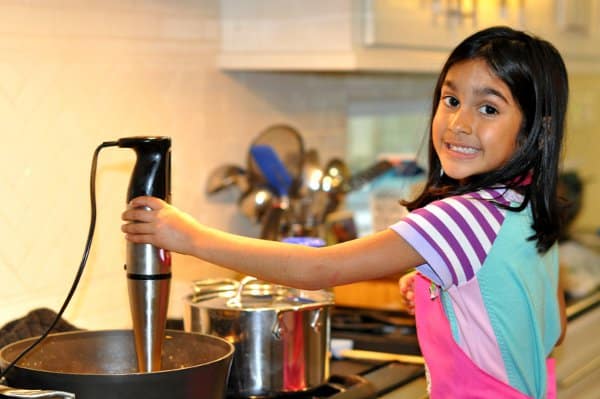 Cauliflower Soup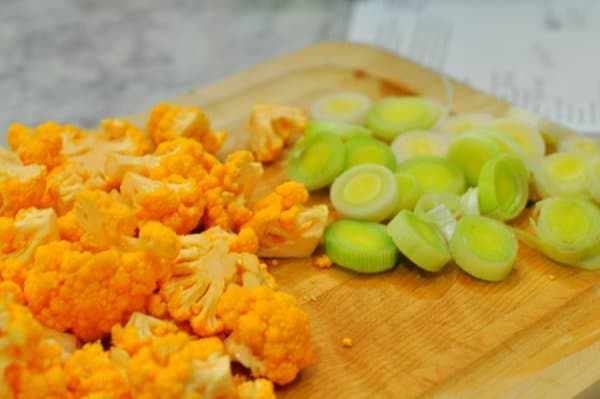 1.5 tbsp olive oil
1 yellow onion chopped
2.cloves of garlic, roughly chopped
1 tsp ancho chili pepper powder or regular chili powder
1 cauliflower (your choice color!)
1 medium red potato. Peeled and boiled
2 leeks
4 Cups Water
1 lemon, juiced and rind grated for garnish
3 green onions
1 tsp dried thyme
Sea salt and pepper to taste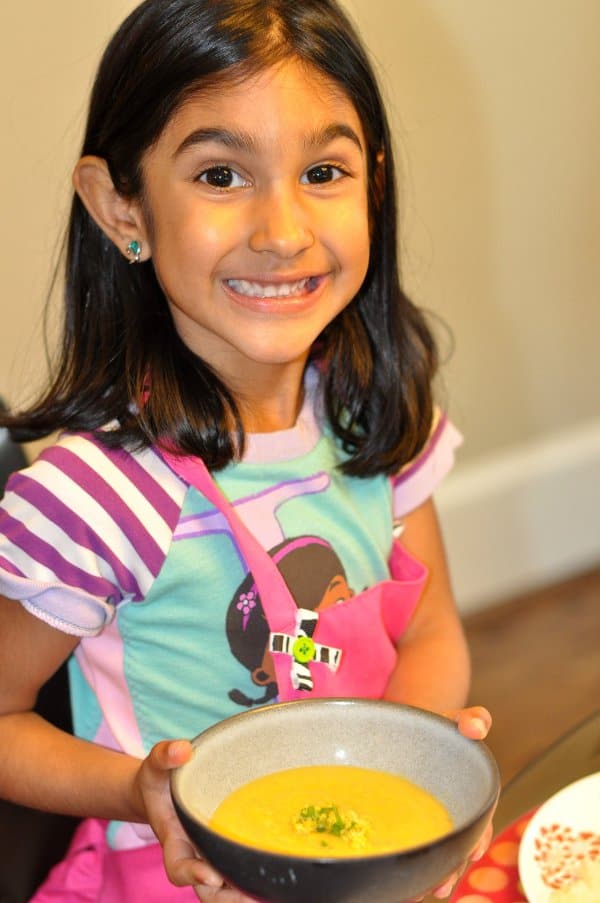 I decided to use orange cauliflower for the soup as it looked great in the grocery store and I thought the color of soup would be gorgeous. Separate cauliflower from stalk and cut into smaller florets.
Chop the dark green portions from the leeks because they are too tough to eat. Coarsely chop the remaining portion, place in a strainer, rinse well, and drain. Add olive oil to a medium to large sized pot over medium heat. Stir in the onion, garlic and chili powder and cook until onions soften while stirring occasionally.
Add cauliflower, leek, thyme and potato and cook for 3 to 4 minutes. Add water, bring to a boil, and then simmer until vegetables soften (about 16-18 minutes). In the meantime, grate lemon zest and finely chop green portion of the green onions, combine and set aside for use as garnish. Use a hand blender to puree the soup. Stir in the lemon juice, salt and pepper. Taste and adjust seasoning accordingly.
Pour into bowls and top with lemon zest and green onion garnish. We had leftovers and the soup was even better on day two! It was not a home run with my kids, but they did each eat about a half a bowl. Was definitely a bigger hit with the "big kids." Enjoy!