Hi this is Pranika! We recently had a holiday party in our home and I always make lots of appetizers and small bites to serve. One of the quickest and easiest to make is Dates with Herbed Goat Cheese.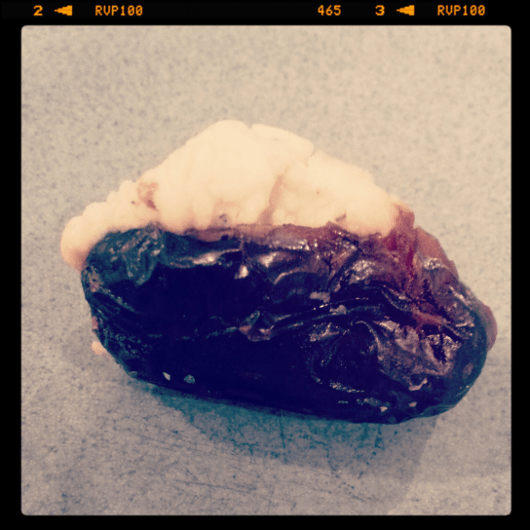 It's easy to pick up and eat, delicious and you are sure to get some complements! If your kids don't like goat cheese, use whipped cream cheese instead.
Happy eating and happy holidays!

Dates with Herbed Goat Cheese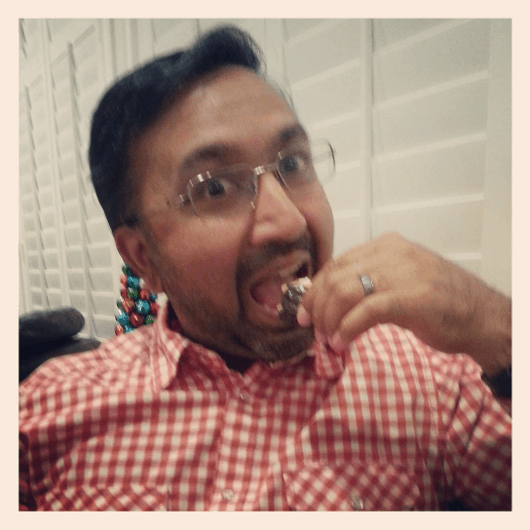 This recipe is enough to serve at a large party. If you don't want to make this much, just halve the recipe!
Whole, Pitted Dates – Two 12 oz containers
One 11 oz log of goat cheese
1 tsp garlic powder
1 tsp dried oregano
1 tsp dried basil
¼ tsp black pepper
Pinch of salt
Juice of ½ a lemon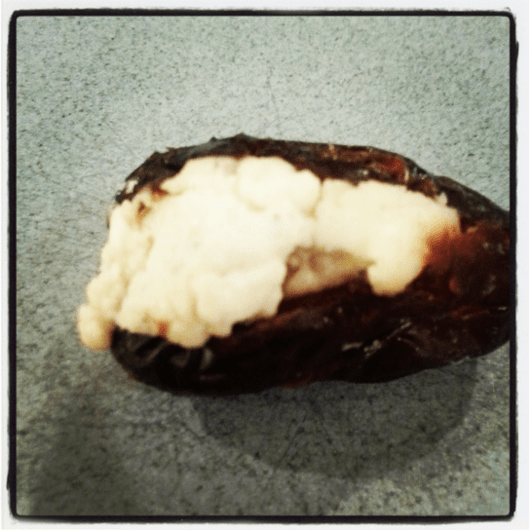 Unwrap goat cheese into a medium-sized bowl and mix with all the spices and lemon juice. If the mixture is too thick, add more lemon juice. Take each date and slit lengthwise down the front with a knife. Using a small spoon, fil the date with goat cheese and arrange on a platter. Repeat until done then serve and enjoy! Remember to substitute a different soft cheese or whipped cream cheese if your family doesn't enjoy goat cheese.