Hi this is Pranika! You make think you are too busy to make your own pasta sauce, but please think again! Below is a quick and easy way to eat a fresher pasta sauce that is only 15-20 minutes start to finish! Serve with your favorite pasta that cooks while the pasta sauce is cooking. We ate it alongside steamed broccoli and Aidell's Chicken, Apple Sausage.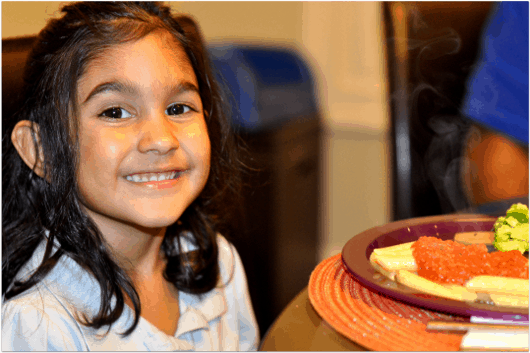 Happy eating and enjoy!
Quick & Easy Pasta Sauce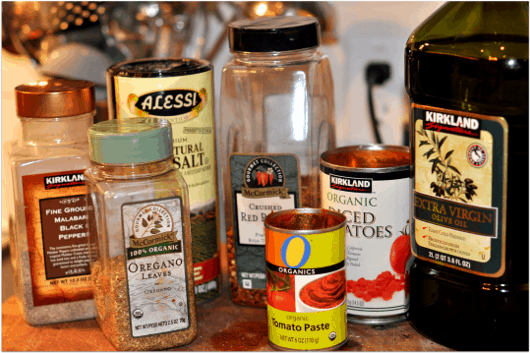 2 14.5 oz cans diced tomatoes
1 heaping tbsp tomato paste
⅛ cup fresh chopped basil (or 1 tsp dried basil)
½ tsp dried oregano
¼ tsp salt
¼ tsp pepper
Pinch of crushed red pepper flakes
2 cloves garlic, diced finely
½ onion, diced finely
1 tbsp olive oil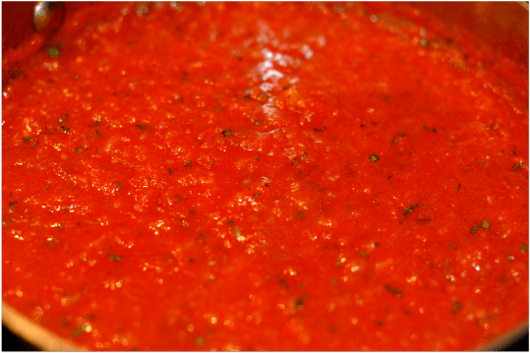 Combine first seven ingredients in food processor and pulse together until smooth. Heat olive oil in sauce pan over medium heat. Add onion and garlic and stir. Cook for 3 minutes and stir regularly.
Add tomato mixture from food processor. Cover, lower to medium low heat, and cook for 10 minutes. Serve over favorite cooked pasta. Top with grated Parmesan if desired.
My kids love to help measure the spices, but their favorite thing is to pulse the food processor! We added a steamed vegetable (broccoli) and prepared chicken, apple sausage to complete the meal.