Hi from Pranika! We are a family of four that enjoys eating and cooking together. My girls, ages 6 and 3, love to help in the kitchen as well. This is one of our favorite, quickest, and most budget-friendly dinners: quesadillas, black beans, and lime cucumber salad.
The kids love to sprinkle cheese on their tortillas, measure and add spices to the beans, and mix the cucumber salad.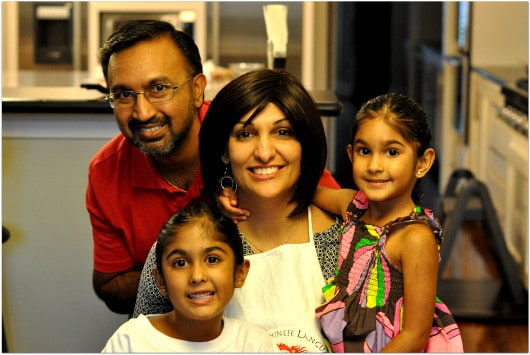 Happy eating from our family to yours!

Quesadillas, Black Beans, & Lime Cucumber Salad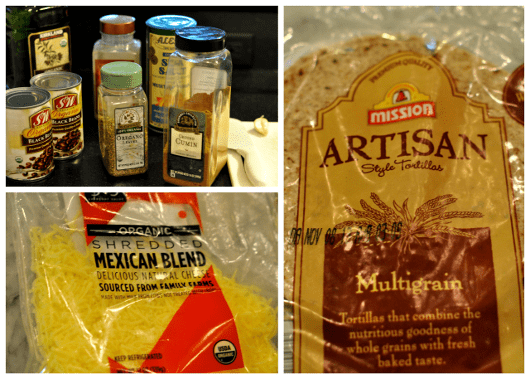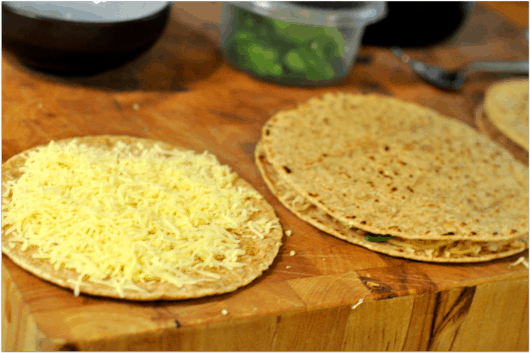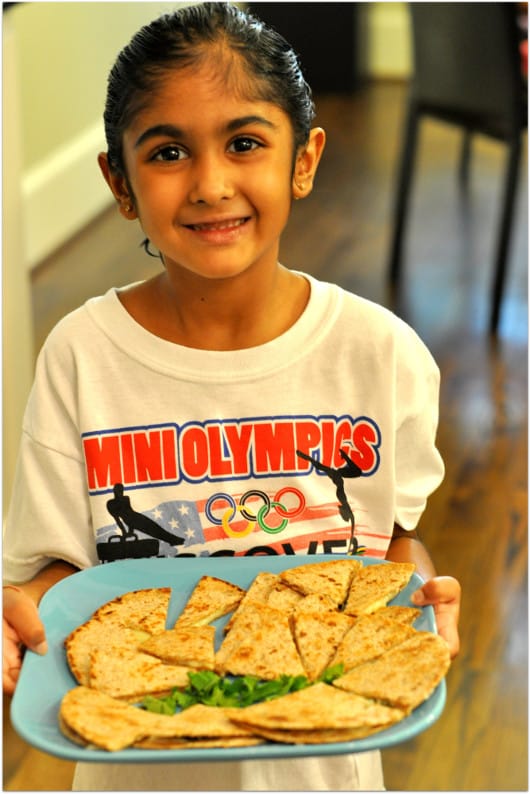 Quesadillas
Tortillas (favorite type is Whole Foods, but I also buy Mission Artisan as well)
Shredded cheese (Mexican blend)
Pam
Pickled or fresh jalapenos (optional)
Cilantro, chopped (optional)
Easy peasy. Spray Pam on a non-stick pan and heat pan to medium. Take two tortillas. Spread shredded cheese on one of them. Top with the other tortilla. Place in the pan and cook for 4-5 minutes on each side. Repeat for additional quesadillas as needed by hungry people at your table.
For the adults, I usually add other ingredients, such as jalapenos or cilantro.
I use a pizza slicer to cut and then serve. Eat a lot! We usually dip ours in salsa as well.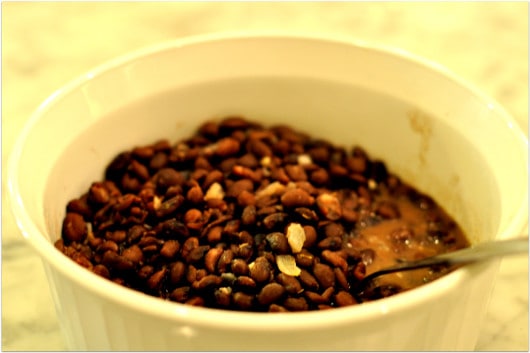 Black Beans
Two 15 oz. cans of black beans, drained and rinsed
2 cloves of garlic, peeled and finely diced
¼ onion, finely diced (If you or your kids do not like onions much, grate the onion instead of dicing)
2 tsp olive oil
½ tsp dried oregano
½ tsp cumin
⅛ tsp black pepper
Add salt to taste
Heat olive oil over medium heat. Add onion and garlic and cook for 3-4 minutes. Stir well and often.
Next, add spices, beans, and ⅔ cup of water. (If you don't like your beans a little soupy, just add less water.) Stir to mix, cover, and reduce heat to medium low. Cook for 7-8 minutes.
Our family loves to eat beans and always hear compliments at the table. Since we don't eat meat every day, we look for alternate sources of protein such as these. Enjoy!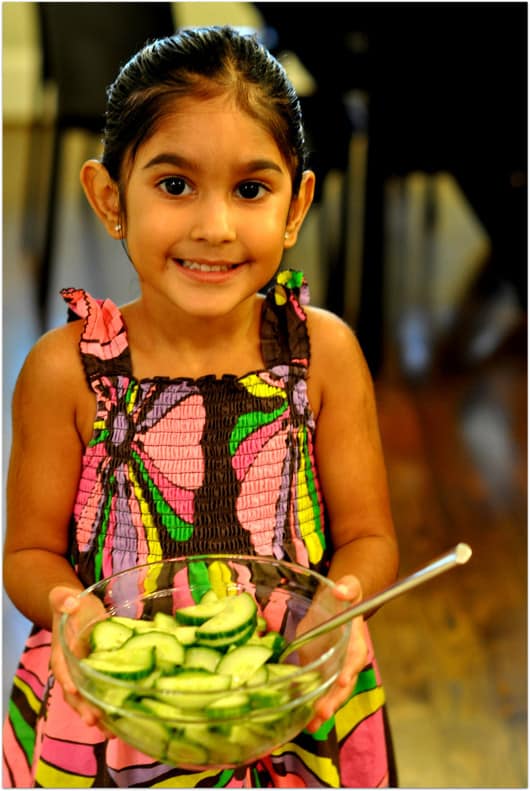 Lime Cucumber
1 English cucumber washed and cut into half moons, do not peel
1 lime juiced
1 tsp olive oil
Kosher salt to taste
Cut the cucumber and combine with lime juice, olive oil, and salt. Mix and let flavors meld for a few minutes before serving.
This salad is super simple, incredibly fast and devoured easily at our table! The compliments thrown out were tart, really good, pretty, great, and refreshing!