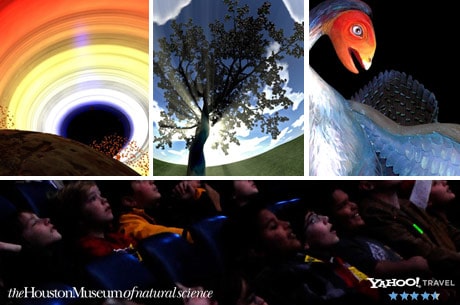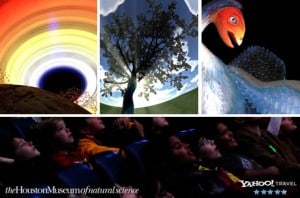 Address:  5555 Hermann Park Dr, Houston,Texas 77030

Hours:   Check showtimes HERE
Cost: Members, $4 | Adults $8 | Children (3 – 11), Seniors (62+) and College Students $7.
Appropriate Age: Depends on the Show
Our Review: We arrived at the Houston Museum of Natural Science on Monday, just before the 3:00 showing. We were able to purchase our tickets to Starry Night Express quickly and run in to the show. Tickets are $8 for adults, $7 for my 4 year old and free for my 2 year old and baby. Fortunately we had the Eversave deal I posted HERE and we all got in for $8.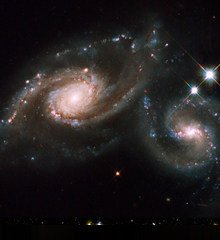 The Planetarium is dark and has glowing murals when you first enter. We found seats and, since it was my first try at the Planetarium with my 4-and-under entourage, I was happy to see only a few other people in the room.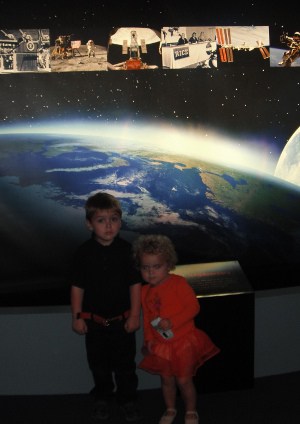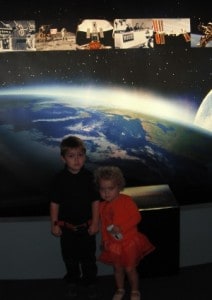 I thought my 2 year old was going to start running laps around the seats, but fortunately, as soon as the lights dimmed, she sat down. The show started with the planetarium operator touring that night's sky and the sky for the upcoming weekend. Then the recorded show started. My 4 year old said he liked all of it and was just a little scared when the recorded section was a  loud.
All and all, it was a successful trip and it seems that a 4 year old, a 2 year old and a newborn can survive (and enjoy) a 20 minute planetarium show. We'll do it again (and keep looking for more half price promotions).