The popular YUMMY! Wonderland International Festival returns this year to our sponsor, Phoenicia Specialty Foods! This FREE event features art, music, traditions and customs from around the globe.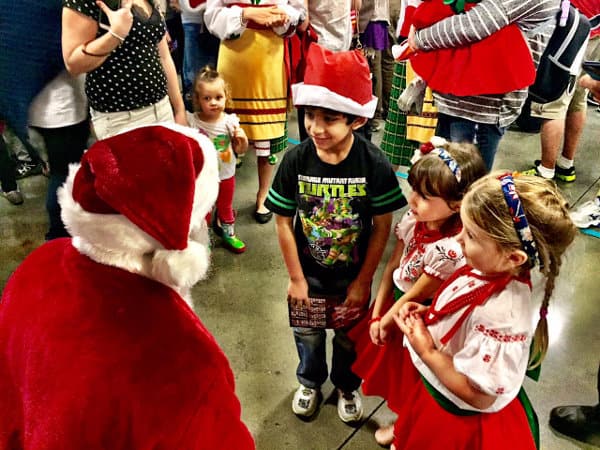 Entertain your family with holiday crafts, cookie decorating, cultural performances and live music. This year, you can take also take classes with Mrs. Claus and her elves!
The only trick is, you need to reserve a spot... and they usually go very quickly!
When: Saturday, December 3, 2016
Time: 9 a.m.-2 p.m.
Cost: Free and open to the public, with option to purchase food. Tickets are limited and are available HERE.
Where: Phoenicia Specialty Foods Downtown, 1001 Austin St.
Bring a toy to donate towards the Houston Fire Department's (HFD) Operation Stocking Stuffer and snap a photo with Santa.
An international selection of à la carte entrées, brunch plates and desserts will be available for purchase in the market providing a culinary journey of delicious global dishes that are served during the holiday, including pomegranate glazed salmon, crab quiche, spiced hash browns and warm cranberry coffee cake among other delights. Also, attendees can enjoy sampling throughout the market for further exploration of international flavors.
And, since the holidays are the perfect time for merriment and "cheer-fullness," adults can enjoy holiday wine pairing with chocolate, cheese and other holiday treats for free.
Bring the family to enjoy a day full of food, crafts, live musical performances and shopping while snapping photos with Santa. Get your spot HERE!