Right on Westheimer, along the side of Lo Fi Houston, is the MF Doom mural. It is by artists Dual _Streets, @imaeric123, @kilroytat2er and @colorsoner713.
Learn all about this mural, HERE.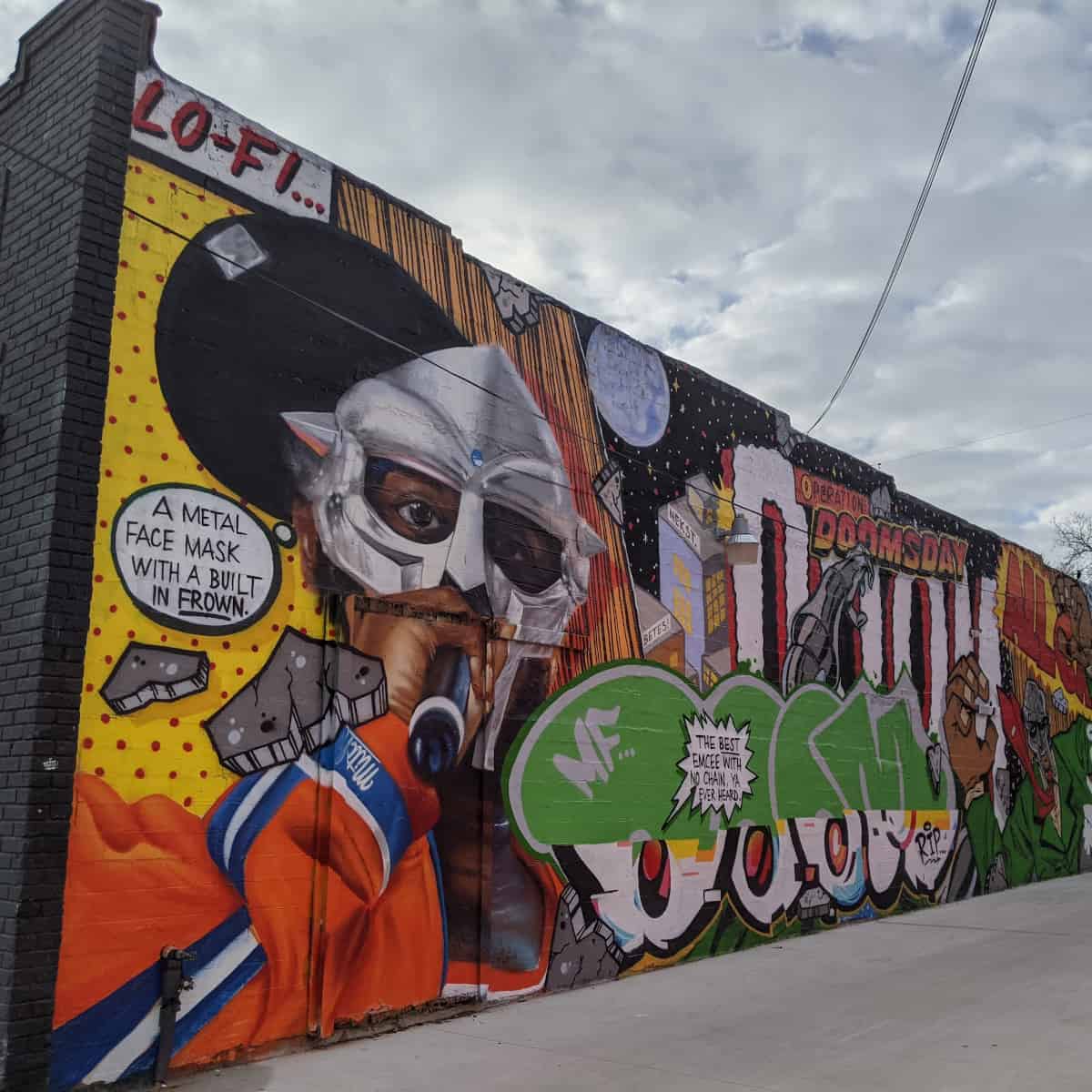 This mural is right across from the Central Houston Animal Hospital Mural and a block away from the Montrose Paint Wall. Find all the nearby murals, HERE.
There is free street parking, but you may need to park around the block.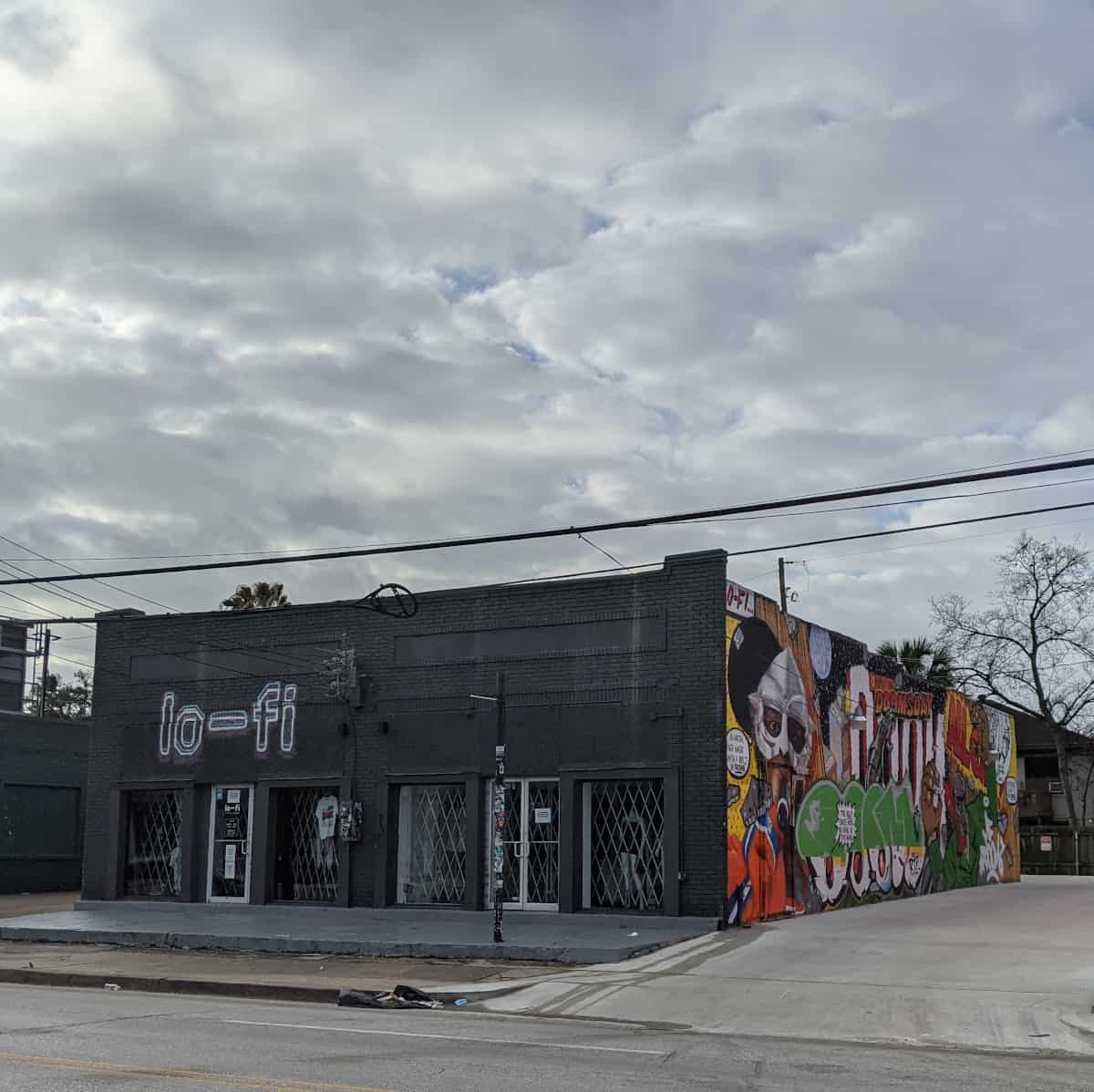 MF DOOM mural map:
Click Address: 1629 Westheimer Rd Suite A, Houston, TX 77006