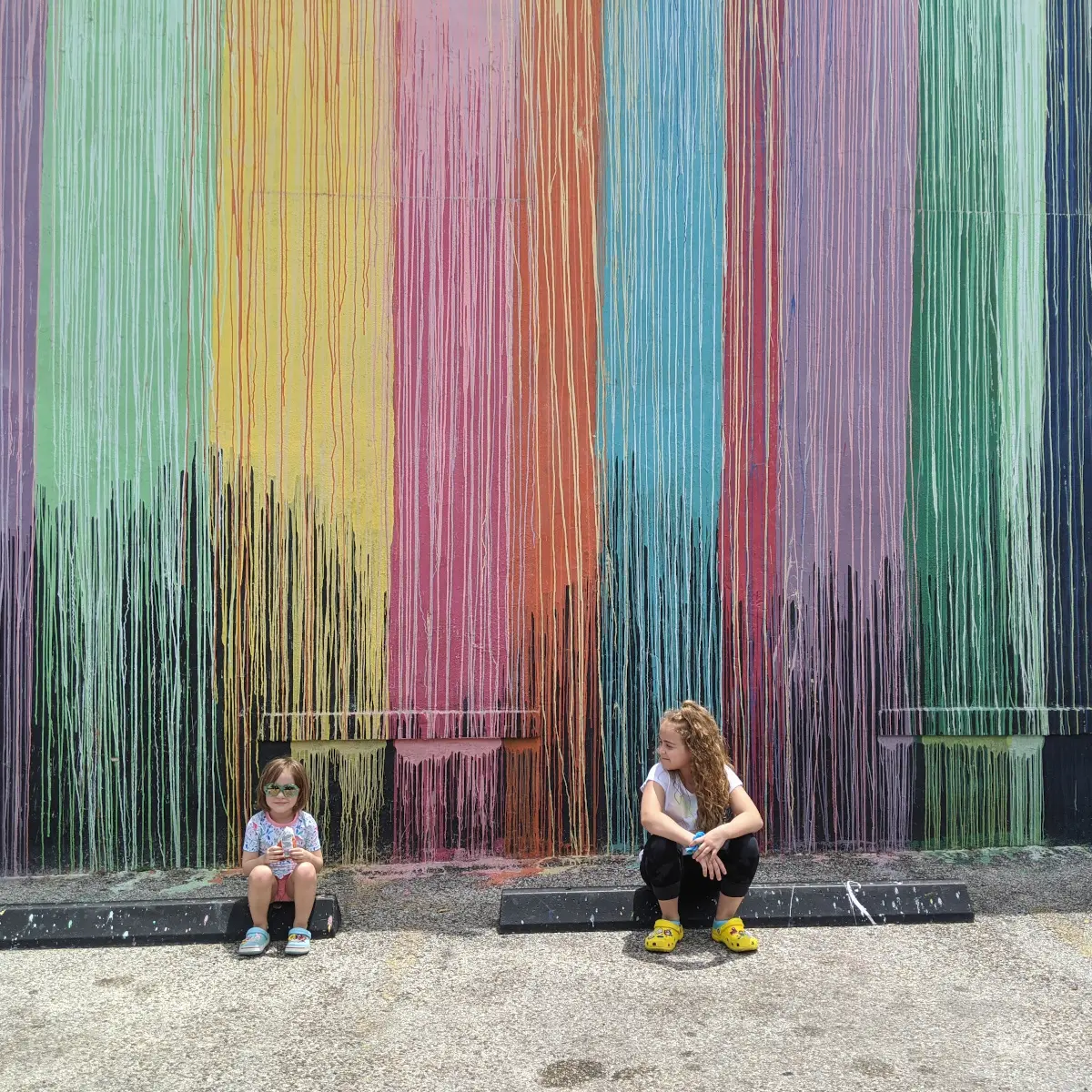 This is the Montrose Paint Wall (fka the Biscuit Paint Wall), painted by French, Houston-based artist Sebastien "Mr. D" Boileau of Eyeful Design.
This mural debuted at the Biscuit Paint Wall in 2014 when Biscuit Home, a design store, commissioned the work. The storefront is now a thrift store and the name on the awning has changed from #BiscuitPaintWall to #MontrosePaintWall.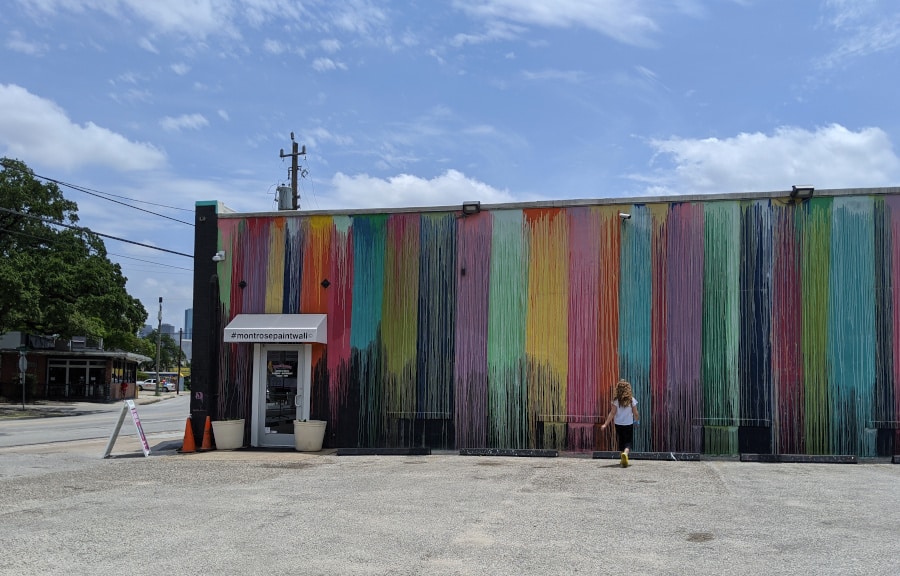 There is free parking in the lot (for customers) and free parking in the street. It's an easy mural to visit... but sometimes cars are parked in front of the art, making the perfect photo just a little tricky.
To find even more Houston murals, go HERE!
Address: 1435 Westheimer, Houston, TX 77006